I will modify 'is' to 'I.S', 'it' to 'I.T' for iOS 11's AutoCorrect function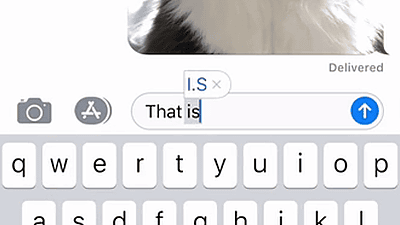 In iOS 11 released in September 2017, multiple users have reported problems with AutoCorrect function. Its contents are "IT" when trying to input "is" and "IT" when trying to input "it", and it is a word with high input frequency and calls for great dissatisfaction I will.

Hundreds of iPhone Users Complain About the Word 'It' Autocorrecting to 'I.T' on iOS 11 and Later - Mac Rumors
https://www.macrumors.com/2017/11/27/ios-11-autocorrect-issue-it-to-i-t/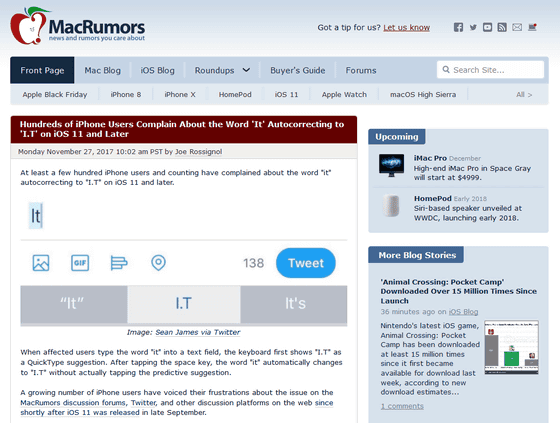 Mr. Sean James (@ Sean_w_ 924) Has published an image that "I.T" appears as a conversion candidate for "it" on Twitter.


Why has Apple been auto correcting "it" to I.T ??? Like it common words used in most sentences I look like a moron texting people nowpic.twitter.com/4lW8QAU9ea

- Sean James (@ Sean _ _ _ 924)November 1, 2017

Also, Mr. Pocket Tim has released on YouTube how many defects occurred.

iOS 11 Autocorrect Bug - YouTube


First make sure Auto-Correction is on by setting.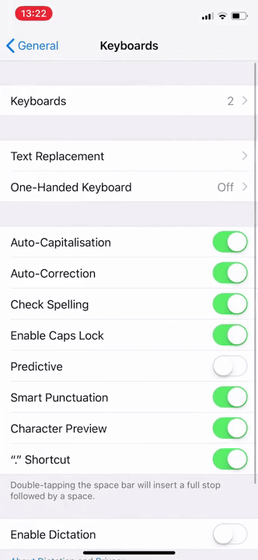 Nothing is entered in the user dictionary (Text Replacement).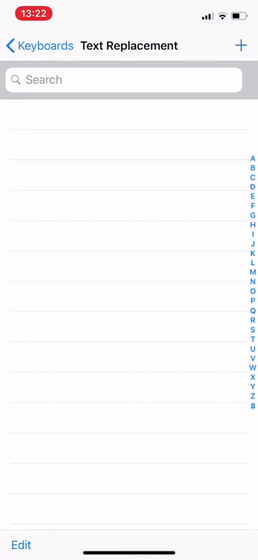 In this state, if you input "Is" as text, it will be converted to "I.S".



Even if you hit a normal sentence "That is" ... "That I. S" ... ....



Type mistakes called "thst" will be corrected to "that" correctly.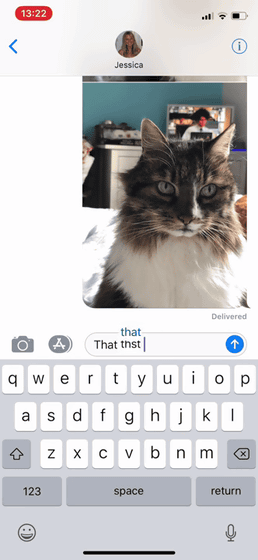 "Is" is registered in the user dictionary which I did not use before.



Similarly, register "Is".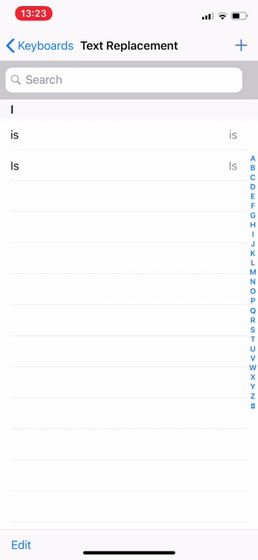 Still "I.S" came out ... ....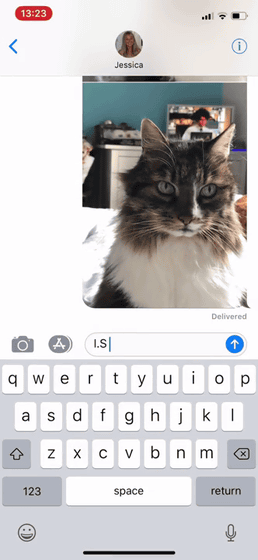 Initially iOS 11 had a problem that "i" was converted to "A [?]", It was fixed in iOS 11.1.1, but problems of "it" and "is" remained It seems.

In addition, it was not reproduced on iPhone X (iOS 11.1.1) at hand.