Apple crashes when opening the URL in iOS · macOS Apple announces correspondence to "chaiOS" bug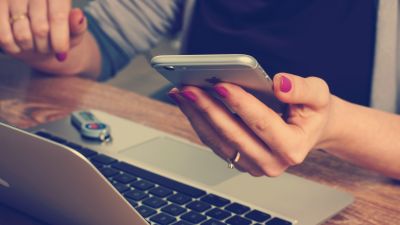 byWilliam Iven

Simply opening the URL in the browser will freeze the iPhone or MacAbout the "chaiOS" bug named "Apple", I found that it is planned to make a correction to the weekend as well.

GitHub - iabem 97 / AppleCLCD - memleak: memleak bug (iOS 10 - 11)
https://github.com/iabem97/AppleCLCD-memleak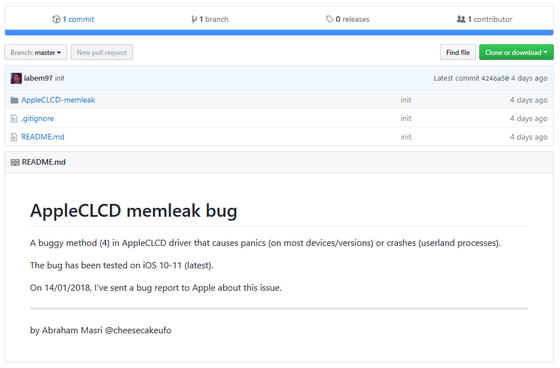 iPhone 'chaiOS' bug can freeze your phone with a single link - The Verge
https://www.theverge.com/2018/1/18/16904774/ios-iphone-bug-crash-chaios-link

Software developer Abraham Masauri (@ cheesecakeufo) Found the "chaiOS" bug, when iMassage receives a URL of a website filled with hundreds of thousands of unnecessary characters in metadata as a text message, iOS and macOS stop responding or crash something like. In the case of macOS, there is a problem that loading will not end even if trying to access this URL in Safari.

Effective Power is back, baby!

chaiOS bug:
Text the link below, it will freezeze the recipient's device, and possibly restart it.https://t.co/Ln93XN51Kq

Do not use it for bad stuff.
----
thanks to@ aaronp 613@ garnerlogan 65@lepidusdev@ brensalsafor testing!

- Abraham Masri (@ cheesecakeufo)January 16, 2018

The page in question has already been deleted by GitHub. Masuri is publishing the page as a demonstration in the sense that it informs Apple of the existence of the bug, and it announces that there is no plan to republish.

No, I'm not going to re-upload it. I made my point. Apple needs to take such bugs more seriously.

- Abraham Masri (@ cheesecakeufo)January 17, 2018

On the other hand, Masuri told me that before I got notice of the existence of a bug in Apple, my account was released on GitHub even though there are materials on iOS's jailbroken etc. I am tweeting about "I can not understand" about it.

The bug I released was to get@ Apple's attention. It's just an html file.@ GithubI do not understand why you 'd ban my account.
Btw, I always report bugs before releasing them.

- Abraham Masri (@ cheesecakeufo)January 17, 2018

Apple has announced that it will also fix bugs at the end of the week.