Razer introduces 'gaming finger cot'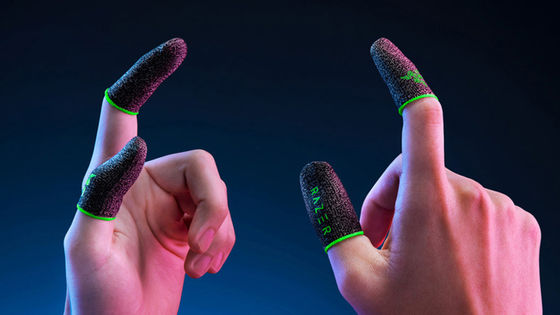 Gaming device maker Razer has introduced a ' finger sleeve for games ' for mobile gamers that improves touch sensitivity and reaction speed while suppressing friction. It can be purchased from Razer's official Japanese online store.

Non-slip finger cots-Razer gaming finger cots

https://www2.razer.com/jp-jp/gaming-accessories/razer-gaming-finger-sleeve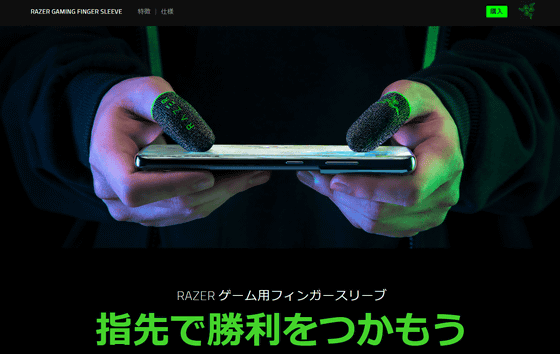 The concept image when actually using it is as follows. The finger sleeves contain 35% highly conductive silver fiber, which reduces friction while increasing touch sensitivity and responsiveness, promising a keen and intuitive gaming experience that enables the highest levels of accuracy. ..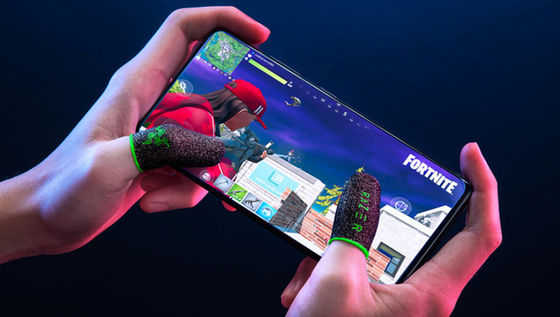 One of the features is light weight that does not affect fingering ability and breathability for mobile gaming devices that tend to get hot. Only 0.8mm thin and breathable and sweat-absorbent, the sleeve keeps your fingertips dry and cool for total comfort and helps you maintain your best performance over extended gameplay. Made from 60% elastic nylon and
5% spandex
, it's compatible with all finger sizes and almost any mobile gaming device, and can be hand-washed for everyday use.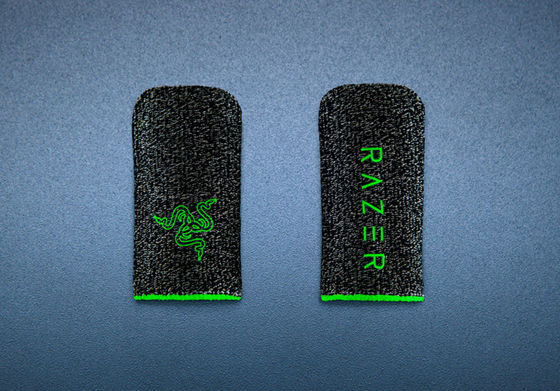 'Finger sleeves for games' can be purchased from Razer's official Japanese online store for 1280 yen including tax.

Razer Gaming Finger Sleeve
https://www2.razer.com/jp-jp/store/razer-gaming-finger-sleeve