Does iPhone 13 have iPhone's first 1TB storage?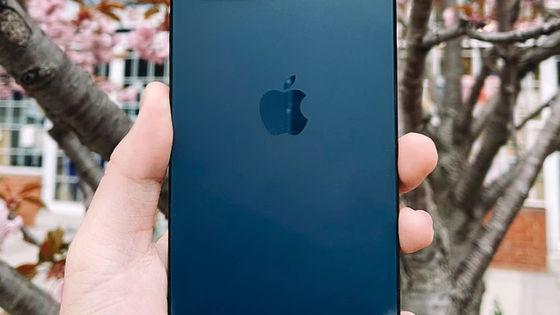 Analyst Minchey Kuo, known for accurate leak information about Apple products, will be the first in the iPhone 13 series to feature 1TB of storage, which is expected to be announced at an
event starting early Wednesday, September 15th.
I 'predicted' when it came to doing it.
Kuo: iPhone 13 to drop 64GB storage size, Pro models to offer 1TB option --9to5Mac
https://9to5mac.com/2021/09/12/kuo-iphone-13-to-drop-64gb-storage-size-pro-models-to-offer-1tb-option/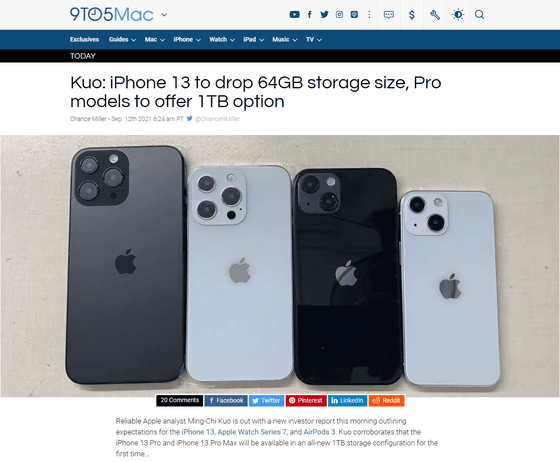 The first iPhone with 1TB of storage is reportedly coming Tuesday --The Verge

https://www.theverge.com/2021/9/12/22670072/apple-iphone-13-pro-models-1tb-storage-kuo
According to Mr. Kuo, the storage capacity of the iPhone 13 series will be 128GB, 256GB, 512GB for iPhone 13 and iPhone 13 mini, and 128GB, 256GB, 512GB, 1TB for iPhone 13 Pro and iPhone 13 Pro MAX. That thing.
Compared to the previous series iPhone 12, Pro and Pro MAX only have 1TB models added, but MUJI and mini have 512GB added but 64GB models are gone.
In the past, Kuo has shown that the iPhone 13 may have hardware that connects to low-Earth orbit satellites.
iPhone13 supports low earth orbit satellite communication or can communicate without 4G / 5G --GIGAZINE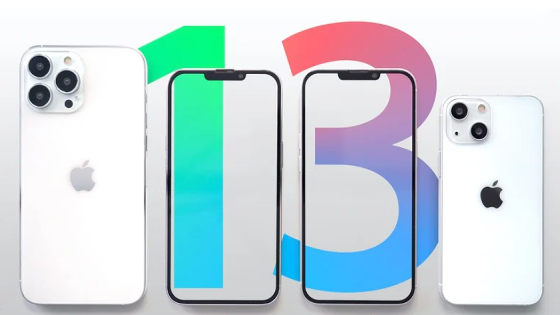 It is also reported that it will be possible to transmit SOS by satellite communication.


iPhone 13 is equipped with a function that enables 'SOS via satellite communication', making it easy to report emergencies --GIGAZINE