Rumor that Apple will release 4 models of M2-equipped Mac within 2022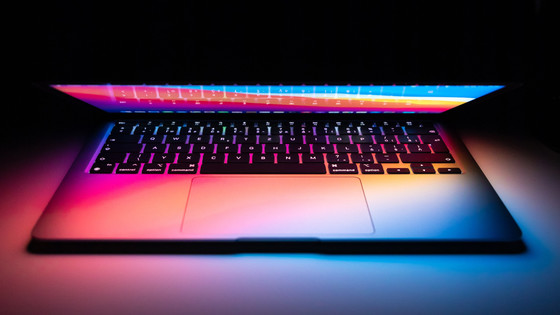 Apple, which is rumored to have a new product launch in March 2022, will release four models of Mac equipped with its own developed second generation SoC ' M2 ' within 2022, and it is well-established as a leaker of Apple related information Bloomberg reporter Mark Gurman said in his column 'Power-On.'

When Will Apple (AAPL) Launch a New MacBook Air, MacBook Pro, iMac Pro in 2022? --Bloomberg

https://www.bloomberg.com/news/newsletters/2022-02-20/when-will-apple-aapl-launch-a-new-macbook-air-macbook-pro-imac-pro-in-2022- kzvdtgri
Apple will reportedly debut an M2 chip with four new Macs this year --The Verge
https://www.theverge.com/2022/2/20/22943411/apple-m2-chip-new-macs-rumor
Gurman: Apple to launch new Macs in March, followed by even more in May / June --9to5Machttps://9to5mac.com/2022/02/20/apple-silicon-march-event-new-macs-may/
According to Garman, Apple expects to announce four models of M2-equipped Macs in late 2022: the 13-inch MacBook Pro, the Mac mini, the 24-inch iMac, and the redesigned MacBook Air. I am.
Little is known about the M2 chip at the time of writing, but Garman said, 'The M2's CPU has the same 8-core configuration as the M1, but it's faster than the M1. The GPU had 7 to 8 cores. May increase to 9-10. ' In 2023, M2 Pro and M2 Max will also be released, and M3, which will be the third generation SoC, will be announced.


And Garman predicts that the 27-inch iMac Pro with Intel Xeon processor released in 2017 will be replaced by the 'iMac Pro with M1 Pro and M1 Max.' In addition, 'a small Mac Pro equipped with a chip equivalent to M1 Max, which has two to four times as many GPU cores as usual,' is expected to appear. In addition, the Mac mini has already been released with an M1 model, but Garman said that the M1 Pro-equipped model Mac mini will appear at the same time as the M2.

As for the schedule, Apple will launch a new Mac in March and May-June 2022, Garman said. Apple is rumored to be hosting a new product launch event on March 8, 2022, including the iPhone SE for 5G, the iPad Air for 5G, iOS 15.4 with Face ID in masks, and the new Mac. Garman speculates that one will be announced at the event. The release of iPhone 14 and Apple Watch Series 8 cannot be expected until the latter half of 2022.