'White Thunder' tasting review of Hokkaido butter & milk that is black thunder but has no 'black' element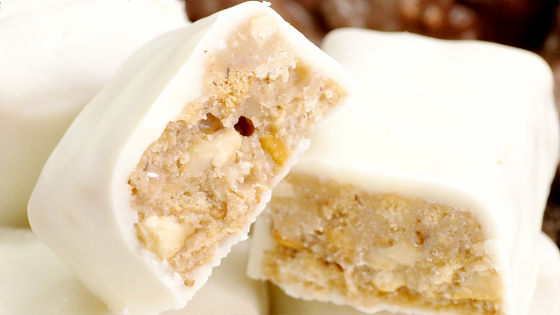 There is a Hokkaido limited 'white black thunder
' that is white even though it is labeled 'black' in the black thunder, but from September 10, 2021, all the 'black' elements that are the identity have been released from the series.
'White Thunder
' will be available only in the Hokkaido area. I got a white thunder using Hokkaido butter and Hokkaido milk earlier, so I actually tried it.
Hokkaido limited new product! White Thunder Newly released in Hokkaido area from September 10, 2021 (Friday)! | News | Yuraku Confectionery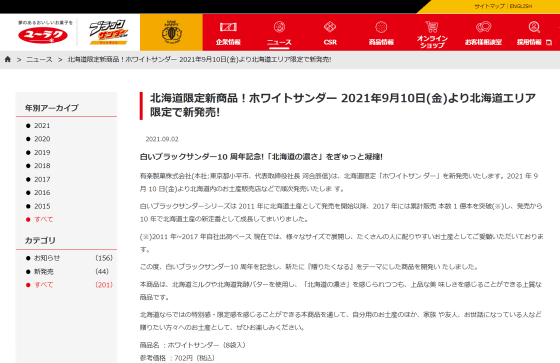 White Thunder is available in 14 bags (left) and 8 bags (right). The package said, 'Hokkaido milk is used for coated chocolate. * 4.3% butter is used. 53% Hokkaido fermented butter is used in butter.'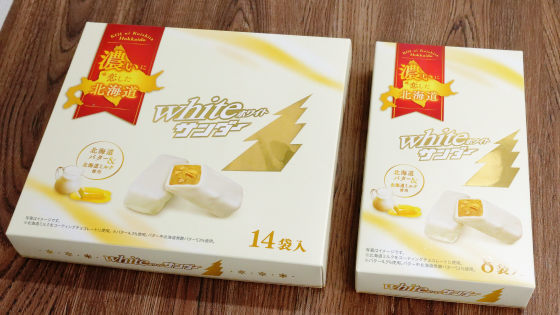 Ingredient names include semi-chocolate, chocolate, flour, cashew nuts, sugar, butter, almonds, butter oil, etc.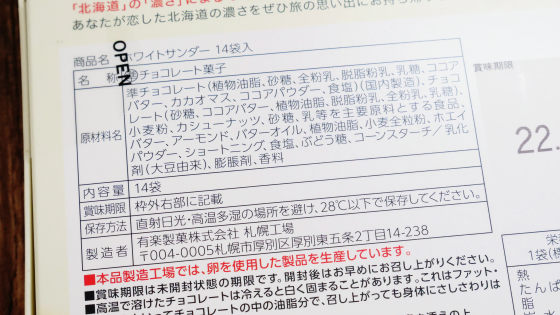 The calories per bag is 92 kcal.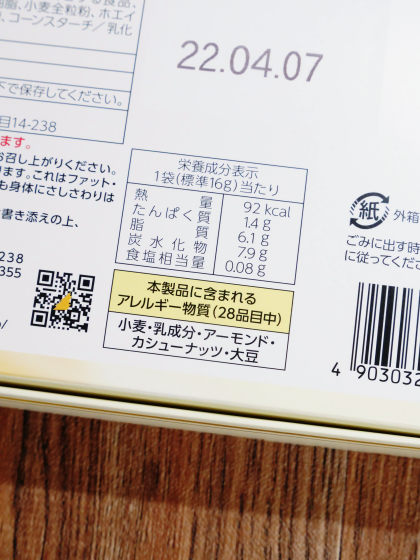 When I open the box, it looks like this.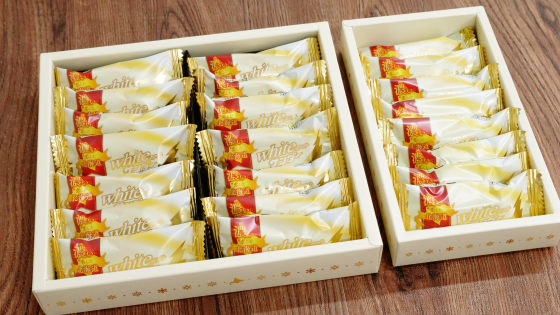 From the top, I arranged them with white thunder, white black thunder limited to Hokkaido, and normal black thunder.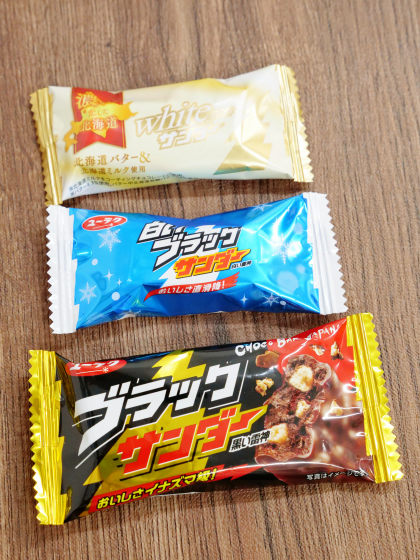 When I open the bag, the white thunder and the white black thunder are one size smaller than the normal black thunder.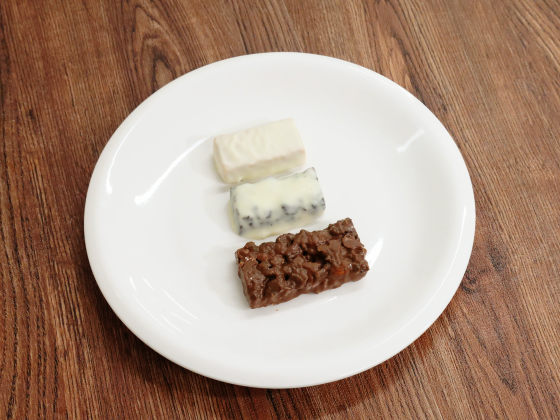 If you look at the cross section, you can see that the White Thunder has no 'black' elements at all.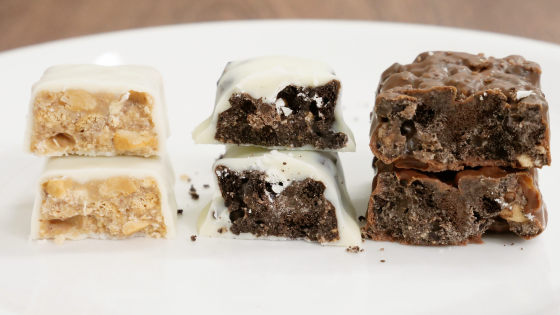 When I try to eat it, White Thunder does not have the crunchy texture of Black Thunder, and it has a moist but crispy finish that makes me feel like I am eating a good cookie. There is also a feeling that it will crumble when you raise your teeth. The aroma of wheat, butter, and cashew nuts is on the front, and when the chocolate melts in the mouth, the aroma of milk spreads. The texture is different and there is no cocoa taste peculiar to Black Thunder, so it is confusing as 'Is this really Black Thunder ...?', And the impression is 'Very distant relatives of Black Thunder'. It's a feeling.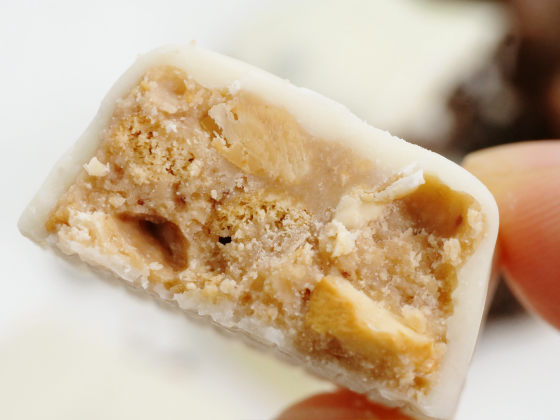 The white black thunder has a crunchy texture of normal black thunder and the bittersweetness of cocoa, plus the mellowness of white chocolate, so the black thunder feel was stronger than that of white thunder.



When I eat Black Thunder at the end, I feel a sense of stability. White Thunder is different from the taste of the regular version of Black Thunder, but it has a high level of finish as a single unit and has a material, so it was perfect as a souvenir in the Hokkaido area.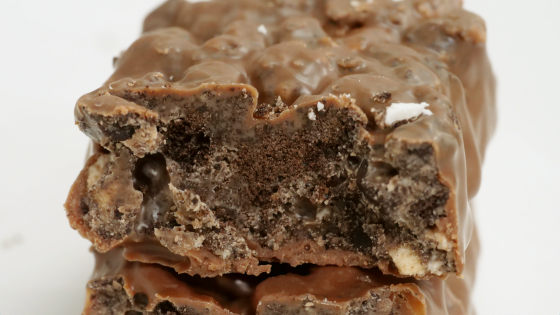 White Thunder is scheduled to be released sequentially at souvenir shops in the Hokkaido area from September 10, 2021 (Friday), and the price is 702 yen including tax for 8 bags and 1188 yen including tax for 14 bags.