Toyota cuts automobile production to 60% due to stagnant parts procurement, some lines shut down for one month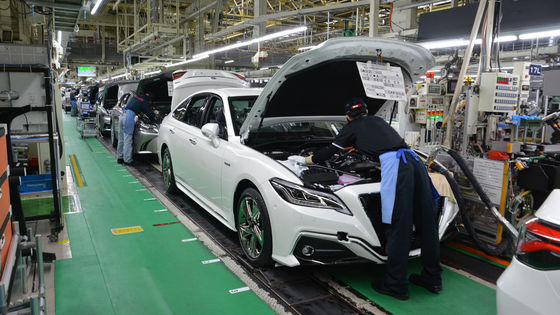 Toyota has announced a major production cut as the pandemic of the new coronavirus infection (COVID-19)
affects automakers due to a global shortage of semiconductors.
Depending on the line, it will not operate at all in September 2021, and the production volume is expected to decrease from 40% to 60%.
Operation of domestic factories in August (additional) and September 2021 (as of August 19) | Corporate | Global News Room | Toyota Motor Corporation Official Corporate Website
https://global.toyota/jp/newsroom/corporate/35742399.html
Adjustments to Domestic Production in August and September | Corporate | Global Newsroom | Toyota Motor Corporation Official Global Website
https://global.toyota/en/newsroom/corporate/35741389.html
Toyota will cut production by 40% next month, delay in parts procurement due to spread of infection ... Production plan remains unchanged: Economy: News: Yomiuri Shimbun Online
https://www.yomiuri.co.jp/economy/20210819-OYT1T50238/
Toyota to Cut Output as Chip Shortage Finally Catches Up to It --WSJ
https://www.wsj.com/articles/toyota-succumbs-to-chip-shortage-and-shuts-factories-11629372702
According to Toyota's planned shutdown from August 24 to September 2021, the affected lines will be 27 lines at 14 factories out of 28 lines at 14 factories in Japan. While there are cases where the operation is stopped only on September 3rd, such as the first line of the Toyota Body Fujimatsu Factory and the second line of the Toyota Body Yoshihara Factory, which produce the Land Cruiser 70. , Toyota Motor Motomachi Factory small-quantity line that produces Lexus LC and Toyota Motor Motomachi Factory Century Line that produces Century are scheduled to be completely shut down in September.
The cause of the outage is the stagnation of parts procurement due to the COVID-19 pandemic in Southeast Asia.
Already, as of April 2021, it was news that the shortage of semiconductors had a major impact on automakers.
Global semiconductor shortage is hitting automakers-GIGAZINE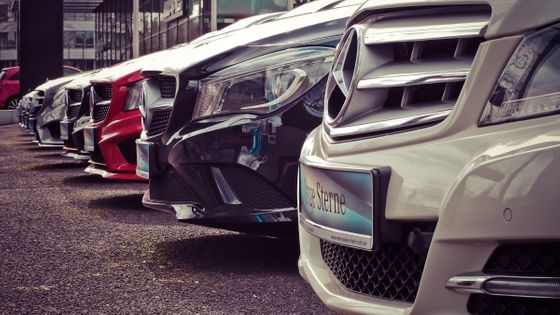 Intel has announced that it plans to produce chips for automobiles by diverting existing equipment without building a new factory.


Intel is planning to produce chips for automobiles, aiming to start production within 6 to 9 months --GIGAZINE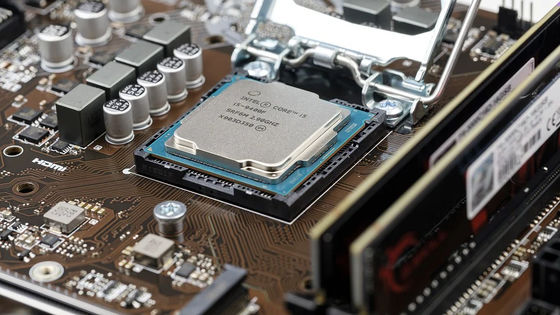 However, chip production by Intel is expected to start after October 2021, and the situation worsens during that time, and the lead time from ordering semiconductors to delivery is '20 weeks' in August 2021. Is over. Normally, the lead time for semiconductors such as automobiles is 6 to 9 weeks.


Semiconductor shortage continues to worsen, lead time finally exceeds 20 weeks-GIGAZINE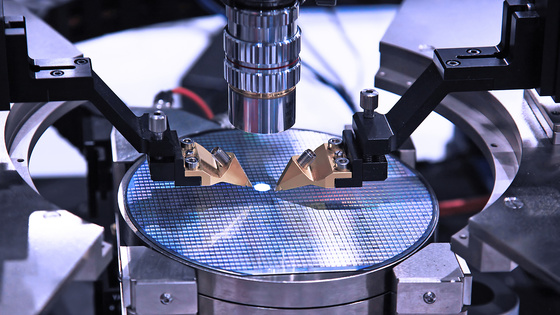 As of April 2021, the global semiconductor shortage is predicted to 'continue throughout 2021', and the CEO of TSMC, a major semiconductor maker with a particularly pessimistic view, has a semiconductor shortage of 2023. We expect it to continue after the year.


Intel, NVIDIA, and TSMC executives predict that 'the global semiconductor shortage will continue throughout 2021', the worst prediction is 'will continue after 2023' --GIGAZINE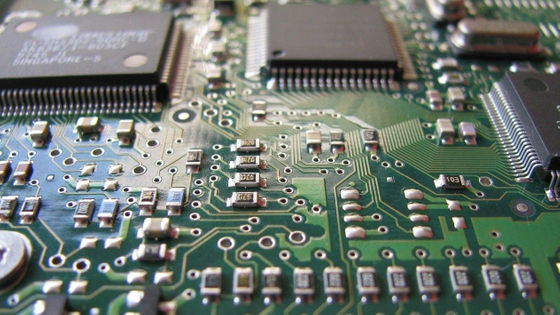 in Ride, Posted by logc_nt