Older generation Amazon Kindle devices will soon be unable to connect to the internet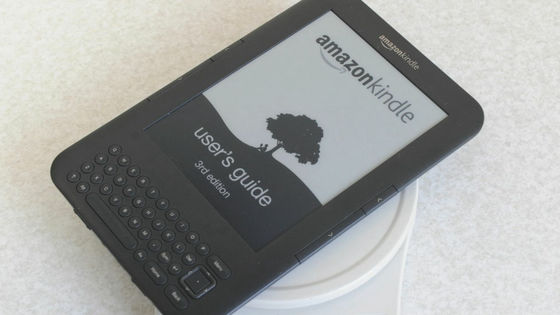 It was found that older models of Amazon's e-reader ' Kindle ' series will not be able to connect to the Internet from December 2021.

AmazonSmile Help: 2G and 3G E-Reader Network Support FAQ

https://smile.amazon.com/gp/help/customer/display.html?nodeId=G7H6AASHTERXBKNV


Amazon's older Kindles will start to lose their internet access in December --The Verge
https://www.theverge.com/2021/7/28/22598747/kindle-3g-network-shutdown-e-readers-no-internet

Information about Kindle is described in Amazon's help, and according to the news site The Verge, there was a notification email from Amazon.

The content of the announcement is that the US telecommunications company will terminate the 2G / 3G network in December 2021 due to the transition to 4G / 5G, so terminals using the 3G network will not be able to connect to the Internet. If your device supports Wi-Fi, you can continue to connect to the Internet via Wi-Fi connection.

Devices that can only connect to the Internet via Wi-Fi are Kindle Keyboard (3rd generation), Kindle Touch (4th generation), Kindle Paperwhite (4th to 7th generation), Kindle Voyage (7th generation), Kindle Oasis. (8th generation) etc.

And the terminals that can not connect to the Internet are Kindle (1st and 2nd generation), Kindle DX (2nd generation), etc., and since new contents can not be obtained from the Internet with these terminals, 2021 After December, there is no choice but to transfer with a MicroUSB cable.