Myojo 'Hakata Balikata Rich Pork Bone', where you can eat authentic street-style ramen of Balikata noodles in 60 seconds, is a cup featuring a mellow pork bone soup with charred garlic.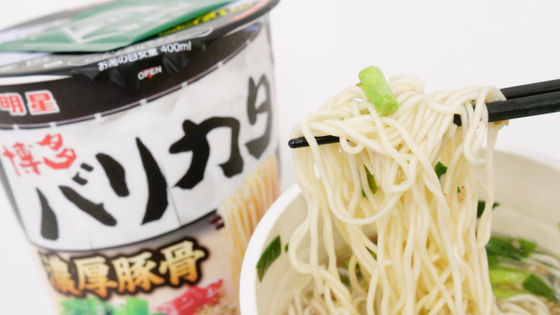 From the 'Barikata Noodles
' series, where you can enjoy the powdery noodle quality and hard texture just like the pork bone ramen shop of Meisei Foods,
'Hakata Balikata Rich
' is characterized by the rich pork bone soup with the flavor of pork and the richness of mar oil.
pork bone
'has appeared in 2021 July 19. Authentic non-fried extra-fine noodles with a crunchy texture developed with Meisei's original technology, mellow pork bone soup, and seasoning oil with charred garlic are said to have a 'real feeling' finish. I tried to eat it.
'Myojo Hakata Balikata Rich Pork Bone' (Released on July 19) | Myojo Foods
https://www.myojofoods.co.jp/news/9645
'Hakata Balikata Rich Pork Bone' is a black-based package with the large letters 'Barikata' written on it.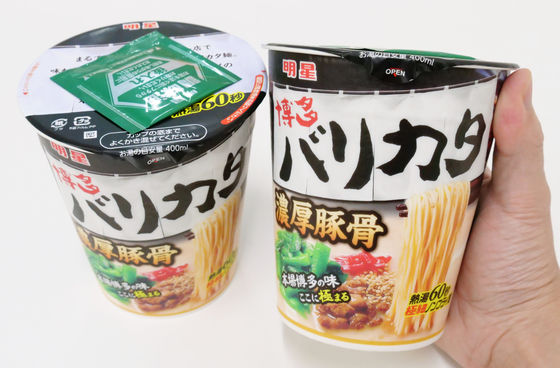 The raw material names are noodles, sauces, and kayaku .... The soup contains pork extract and lard, and the kayaku contains pork and chicken-flavored meat.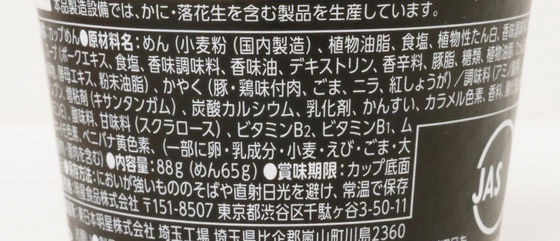 Calories are 361 kcal per 88 g of meal.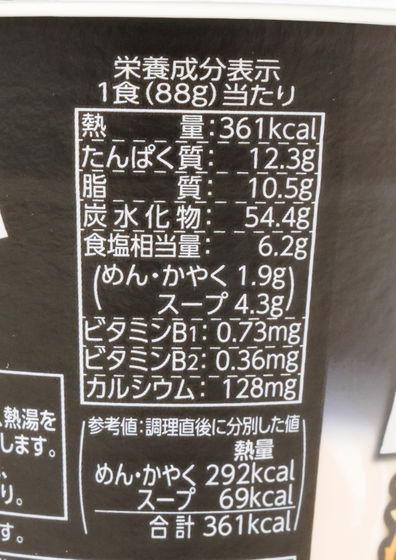 Seasoning oil is attached to the lid ...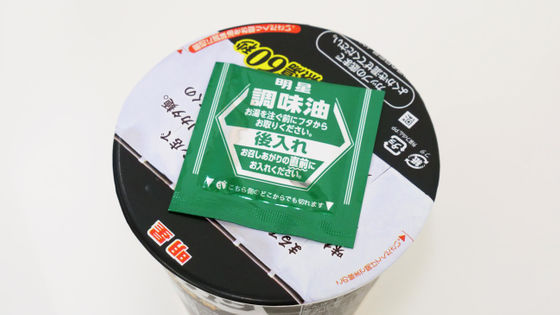 Garlic chives, pickled ginger, pork and chicken flavored meat can be seen on the non-fried extra-fine noodles with a full-fledged crunchy texture developed by Meisei's original technology.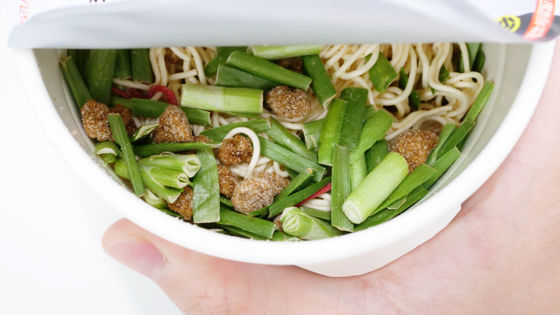 That's why I will cook. The amount of hot water required to make it is about 400 ml.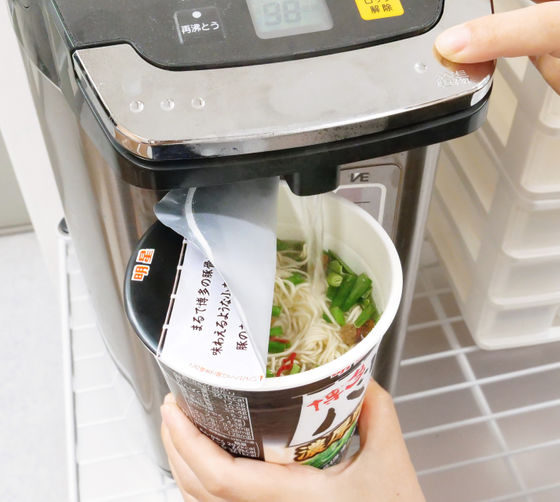 Waiting time is only 1 minute.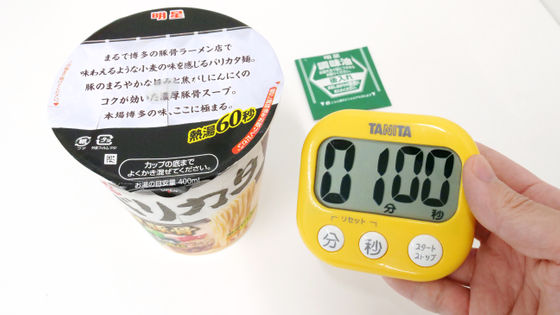 After 1 minute, remove the lid and add the seasoning ...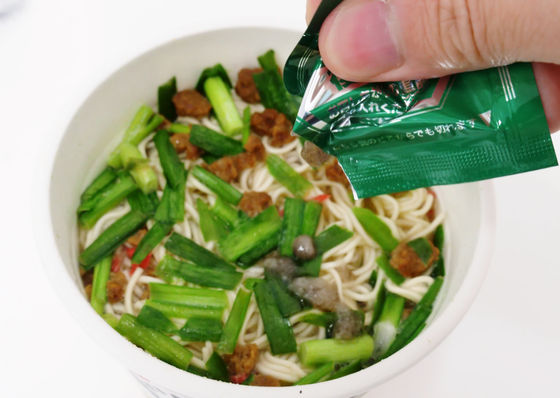 Stir well to complete.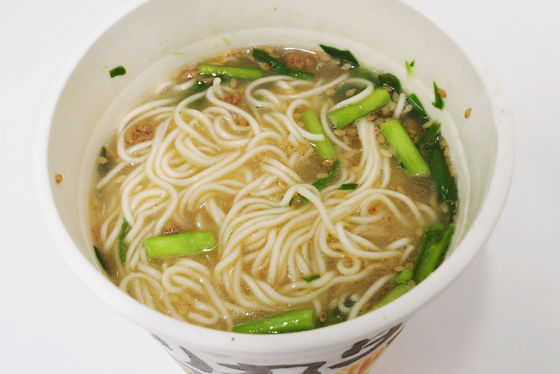 When you try it, the noodles have a crunchy texture that is peculiar to Balikata, and when you chew it, you can enjoy the crispness of 'Puttsu ...' and the rich aroma of wheat. The soup does not have the animal odor unique to pork bones and is quite easy to eat. The charred garlic flavor of the attached seasoning was also modest, and it was a taste that was easy to eat overall.
Compared to the Hakata Balikata Takana Tonkotsu Mazesoba,
which appeared in June 2021, the noodles absorb hot water over time because they are a ramen type that does not drain, and the hardness and powderiness of the noodles are lost. Need attention. If you want to fully enjoy the crunchy feeling, it seems better to eat it all at once after cooking is completed.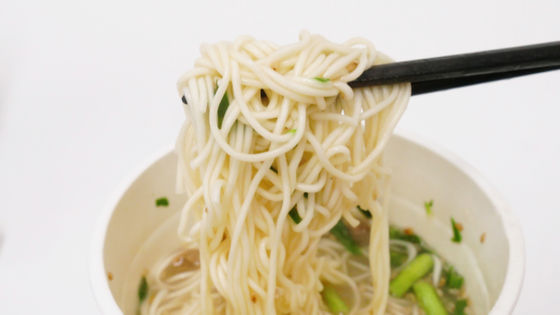 Myojo 'Hakata Balikata Rich Pork Bone' can be purchased at convenience stores and supermarkets nationwide from July 19, 2021. The suggested retail price is 237 yen including tax, and at the time of writing the article, a set of 12 pieces was available for purchase at 2851 yen including tax (238 yen per piece) at Amazon.co.jp.

Amazon | Myojo Hakata Balikata Rich pork bone 88g x 12 | Myojo | Ramen mail order