It is controversial that the lifting of restrictions on the new corona will create a 'mutant factory' at explosive speed.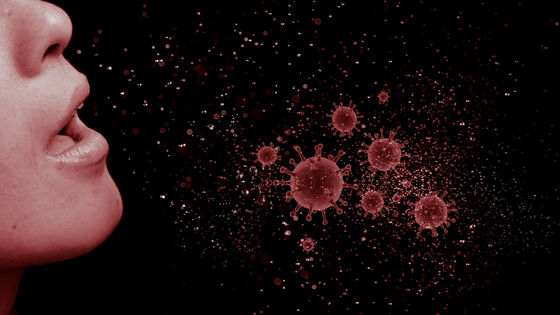 Regarding the government's policy to ease restrictions on new coronavirus infection (COVID-19), UK Health Minister Sajid Javid said, 'The best way to protect the health of the people is to lift the major COVID-19 restrictions. Is to do. ' Well-known British scientists have expressed their opinions and are controversial in response to this statement.

UK scientists caution that lifting of Covid rules is like building'variant factories' | Coronavirus | The Guardian
https://www.theguardian.com/world/2021/jul/04/uk-scientists-caution-that-lifting-of-covid-rules-is-like-building-variant-factories

The United Kingdom is one of the countries that is rapidly distributing the new coronavirus vaccine, and as of July 2, 2021, 50% of the population has completed vaccination. However, contrary to the vaccination status, the mutant strain ' Delta strain ' confirmed in India is rampant, and on June 29, the number of infected people per day will be 20,000 for the first time since early February. Has broken through.

Britain with spread of mutant virus Over 20,000 people infected daily | Coronavirus New Coronavirus | NHK News
https://www3.nhk.or.jp/news/html/20210629/k10013109131000.html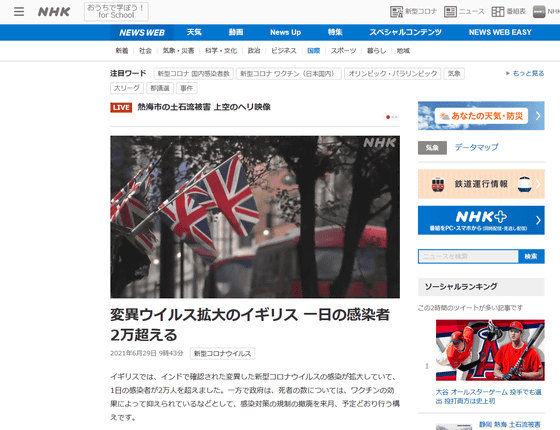 A major controversy in this situation is the issue of 'relaxation of restrictions' that the government is pushing forward. Based on the roadmap created in February 2021, the Boris Johnson administration plans to relax various restrictions such as securing social distance, obliging to wear masks, working from home, etc. Regardless, the restrictions are expected to be relaxed.

This relaxation has been postponed from June 21st to July 19th due to the aforementioned Delta stock epidemic, and it will be officially announced at a press conference on July 5th whether it will be postponed further in the future. It's a schedule. However, Health Minister Sajid Javid, who had just reappointed on June 26, wrote to the British letter Daily Mail that 'it is on track for July 19.' He indicated that he would not postpone the deregulation implementation date any further.

SAJID JAVID: The health arguments for opening up Britain are compelling | Daily Mail Online
https://www.dailymail.co.uk/debate/article-9753313/SAJID-JAVID-health-arguments-opening-Britain-compelling.html



This statement by Health Minister Sajid Javid is a hot topic in the UK. Professor Stephen Reicher, who belongs to the Scientific Pandemic Insights Group on Behaviors (SPI-B) , a government-approved expert group that advises ministers and officials on this pandemic, said, 'I still think COVID-19 is influenza. It's amazing to have a Minister of Health. I don't understand that doing the best for your health means doing your best for the economy, 'he criticized. Professor Susan Mickey, who also belongs to SPI-B, violently denounced that 'measures to increase infections among communities are like building a new'mutant factory'at explosive speed.'

Meanwhile, Professor Allison Pollock of the Faculty of Public Health at Newcastle University said, 'Herd immunity is being achieved rapidly because infection and vaccination naturally provide acquired immunity,' and the current regular virus. Regarding inspection measures , he commented, 'We are increasing unnecessary harm.' Professor Paul Hunter of the University of East Anglia School of Medicine also said, 'People who have completed vaccination are less likely to get infected, and even if they get infected, they are less likely to pass it on to others.' Showed an understanding of.


in Note, Posted by log1k_iy