Will Apple's Wind Partners Engage in Uighur Forced Labor?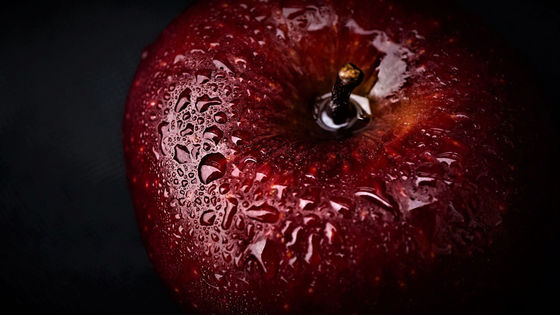 A new wind farm,
Xinjiang Goldwind Science & Technology
(Goldwind), has been added to Apple's list of allegedly involved Uighur forced labor.
Apple's Uyghur Dilemma Grows | Tech Transparency Project
https://www.techtransparencyproject.org/articles/apples-uyghur-dilemma-grows
Some Apple Suppliers in China Tell Ethnic Minorities: Don't Bother Applying For Jobs — The Information
https://www.theinformation.com/articles/some-apple-suppliers-in-china-tell-ethnic-minorities-dont-bother-applying-for-jobs
Apple's Chinese wind power partner linked to Uyghur forced labor programs | AppleInsider
https://appleinsider.com/articles/21/06/08/apples-chinese-wind-power-partner-linked-to-uyghur-forced-labor-programs
Apple suppliers in China illegally placed racist job ads --9to5Mac
https://9to5mac.com/2021/06/08/apple-suppliers-in-china-racist/
In May 2021, California news agency The Information reported that 'seven suppliers supplying parts to Apple were found to be using forced labor in the
Xinjiang Uygur Autonomous Region.'
It seems that up to 6 of these 7 companies participated in the 'labor program' run by the Chinese government, and it was pointed out that this labor program is practically forced labor because ethnic minority people do not have the right to veto. Was there.
Seven Apple partners found to be involved in 'Uighur forced labor'-GIGAZINE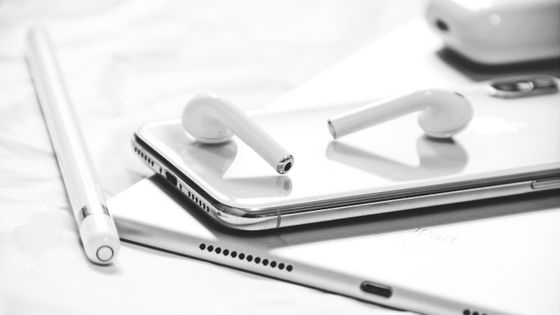 According to a new study conducted by The Information in collaboration with the Tech Transparency Project, a non-profit monitoring organization for technology giants, a factory in the Xinjiang Uighur Autonomous Region owned by Goldwind, the world's leading wind turbine, said, 'Labor exports. It was reported in 2016 that negotiations were underway to receive the '. This article, published by the local press, has already been deleted, but the Tech Transparency Project explains that the 'Labor Export' program is responsible for the majority of Uighur forced labor in the Xinjiang Uighur Autonomous Region.
In addition, the Tech Transparency Project said, 'Goldwind Chairman Wu Gan will personally participate in the Chinese Communist Party's campaign to promote ideological education in Xinjiang Uighur Autonomous Region, so that Communist Party members will stay in Uighur families' homes in the Xinjiang Uygur Autonomous Region.
Arranged '' Not only is it working closely with the Xinjiang Production and Construction Corps
, a paramilitary organization sanctioned by the U.S. Treasury for its involvement in serious human rights violations against Uighurs, but also after sanctions by the Ministry of Finance. We have a contract. ' From a series of evidence, there is strong suspicion that Goldwind was involved in Uighur forced labor, and Apple, which has teamed up with Goldwind, is also involved in forced labor.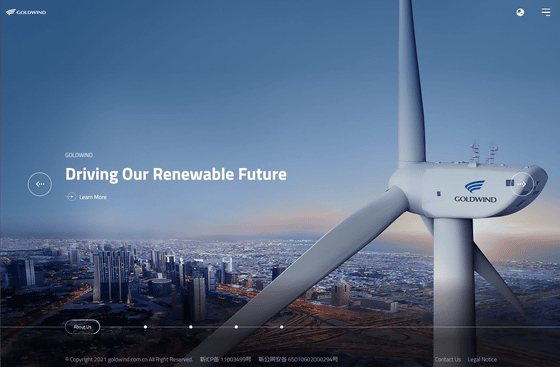 Goldwind is one of Apple's efforts to reach the goal of 'achieving carbon neutrality by 2030,' and the two companies have set up four joint ventures for wind power. US Congressman Ilhan Omar , a Somali refugee, said, 'Clarify. Companies that rely on products made by Uighur forced labor are complicit in humanitarian crimes. There is growing evidence that Apple is profiting from Uighur's camps. '' Importing products made by forced labor is a direct violation of U.S. law. Not only does it violate human and labor standards, we continue to demand full accountability for these human rights infringements and the collusion of American companies, 'accused Apple by name. I am.

In addition, according to a survey by The Information, more than 30 companies in Apple's supply chain have included an ethnic discrimination clause in job advertisements on production lines stating that 'Tibetans, Uighurs, Hui people, and Dongxiangs are not accepted.' It is said that it is included. The Information describes the current situation in which these suppliers are repelling Uighurs from regular labor and forcing them to work behind the scenes, 'a real irony.'