'A site where you can easily take off the clothes of 2D characters with AI' has appeared, so I actually tried using it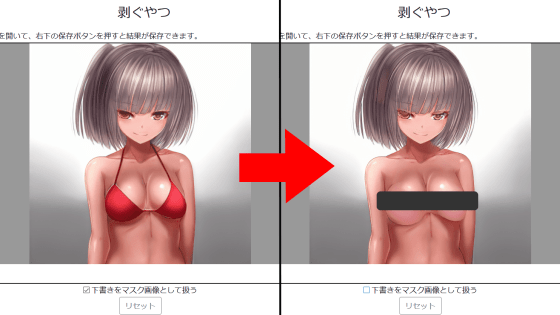 Obviously, 2D characters can't take off their clothes without a
difference image.
However,
if you use the 'peeling guy
' developed by
hobosore,
you can take off your 2D clothes by image processing with AI. I actually tried using it to see how it can be taken off.
Peel off
https://domainboy.site/
When you access the site, it looks like this. Click the folder icon at the bottom right to upload the image you want to remove.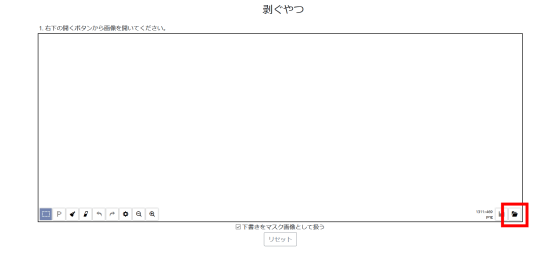 When you upload it, it looks like this. This time I tried using the illustrations prepared on the site.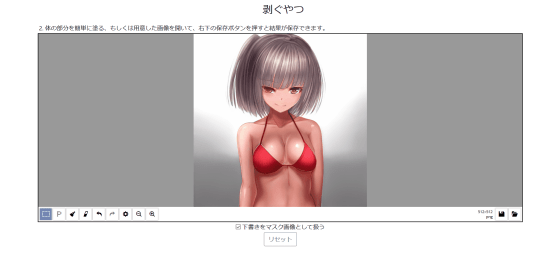 Select the brush icon at the bottom left and fill the part of the clothes you want to remove from the top of the image from the top. After applying the mask, click the save icon at the bottom right.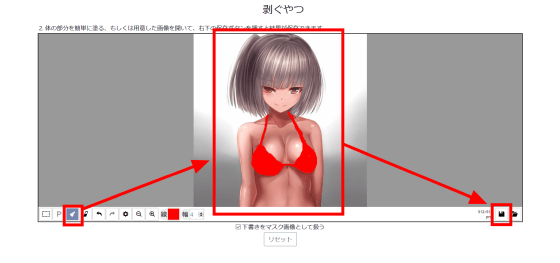 A pop-up will be displayed, so click 'OK'.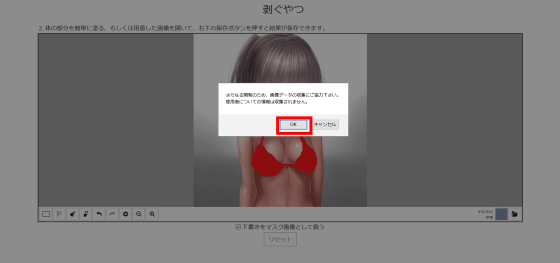 Wait about 30 seconds and the image will be saved.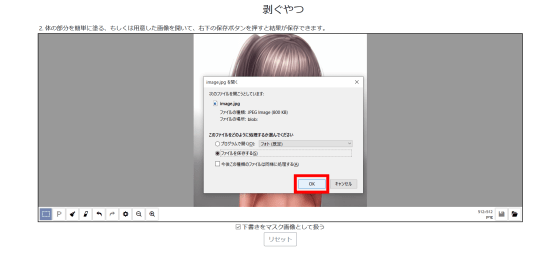 The output image looks like this. The thumbnails are blurred, but you can click them to see the unblurred images. I was able to take it off cleanly, but there are scar-like 'remains of the shoulder strap' on my right shoulder.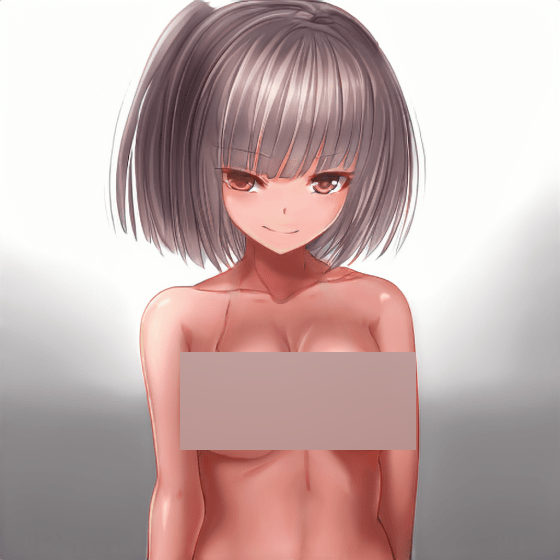 Therefore, I read this output image again, masked it, and had AI process it.



This time the scar disappeared cleanly, but for some reason the left nipple disappeared.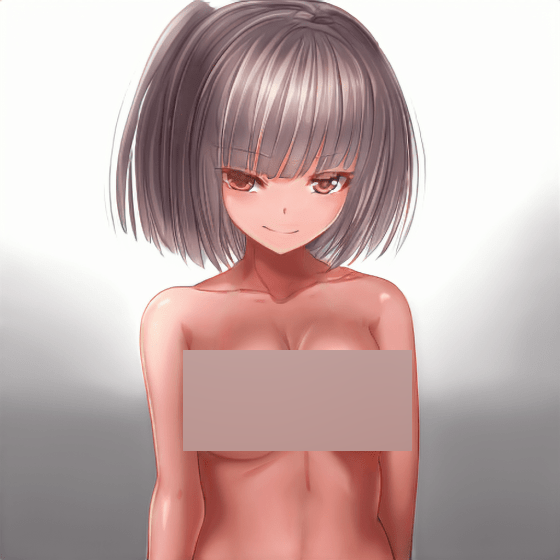 That's why, in order to reproduce the nipple this time, specify the nipple part with the brush tool, uncheck 'Treat draft as mask image', and then have AI process the image.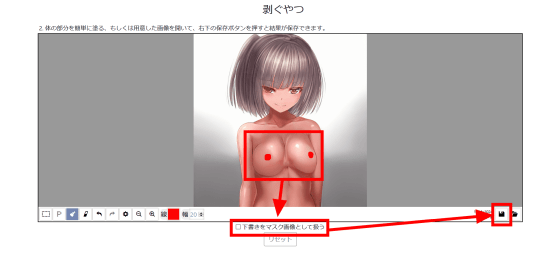 Then, pink areolas appear on both sides properly. Also, although the left nipple appeared, this time the right nipple disappeared.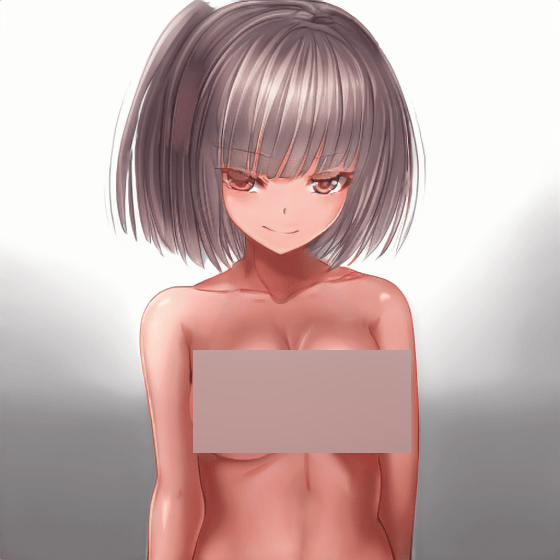 In addition, hobosore, the developer, is soliciting cooperation for server maintenance costs, development costs, and datasets at Fantia and other places.