Bunmeido's sports castella 'V! Castella' that you can enjoy the taste of concentrated castella has appeared, and I actually tried it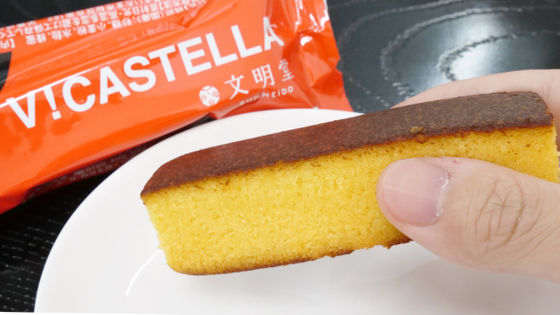 From Bunmeido, which is known for its
commercials
, 'Castella Ichiban, Phone No. 2, and 3 o'clock snacks are Bunmeido ~ ♪', a
sports castella 'V! Castella
' that is easy to carry and eat has appeared. It is said that it is a product with high energy intake efficiency that can digest the nutritional components of castella itself in a short time, so I actually tried it.
[Castella Bunmeido] Website & Online Shop / Castella V! CASTELLA for sports food
https://www.bunmeido.co.jp/c/v-castella.php
V! Castella ordered from the official website will be delivered to you with the following cardboard with the Bunmeido logo.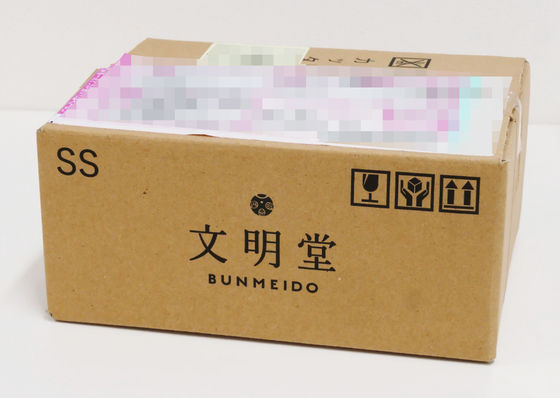 Opened. There are no packing materials, and 10 individually wrapped V! Castella are included directly.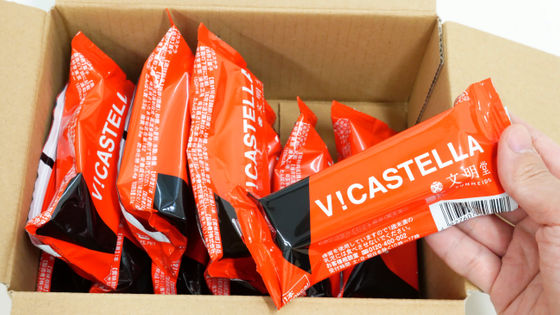 The package is shaped like a bar-type dietary supplement snack.



The raw materials are very simple, only chicken eggs (domestic), sugar, flour, starch syrup, and honey. The calories are about 150 kcal, protein is 3.2 g, fat is 2.5 g, carbohydrate is 28.4 g, and salt equivalent is 0.1 g.




The expiration date is about 3 weeks after the arrival date.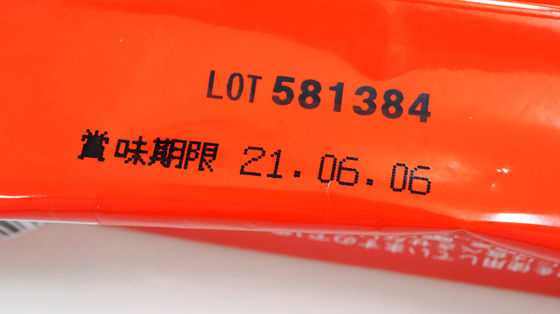 It contains V! Castella body and oxygen scavenger.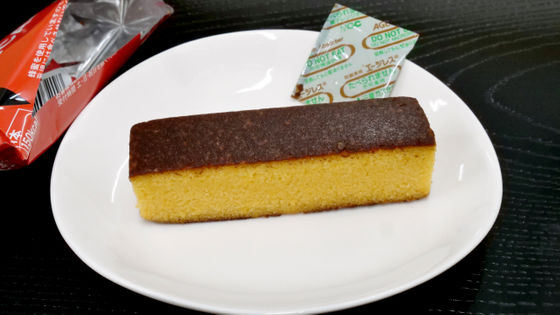 The size of the main body looks like this. The purpose I saw was the impression that it was 'slender, small, and dark castella.'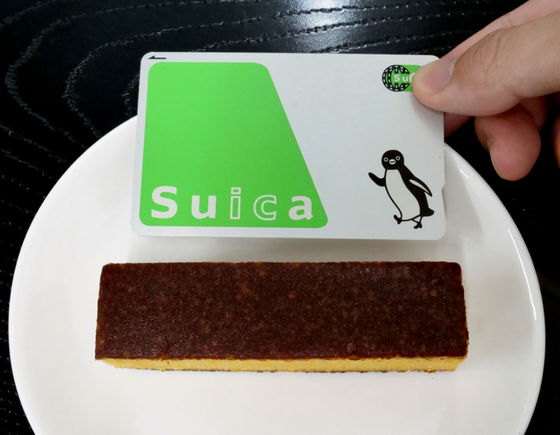 This is about the height.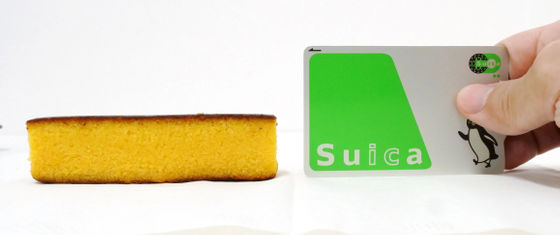 The actual weight is 50g.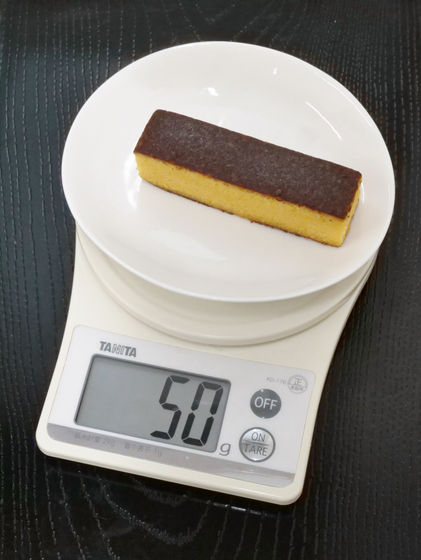 Then it's time to eat. Since it is designed for 'nutrition during sports', you can eat it as it is without getting your hands dirty from the package.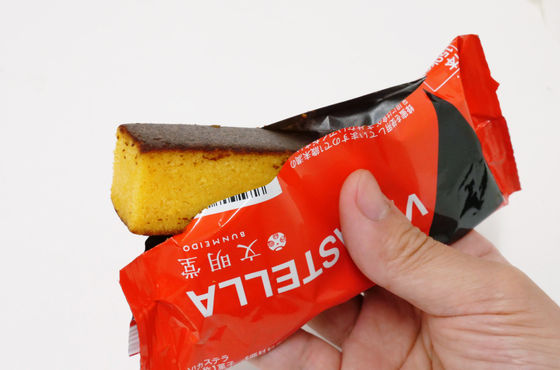 When I try to eat it, it tastes as if the unique taste of castella egg yolk, honey, starch syrup, etc. is concentrated tightly, and the impression is that it is sweeter than general castella. Some common castella has a fluffy texture and the mouth becomes dry and you want a drink, but V! Castella is like the contents of canelé. With its texture, you can eat it without drinks.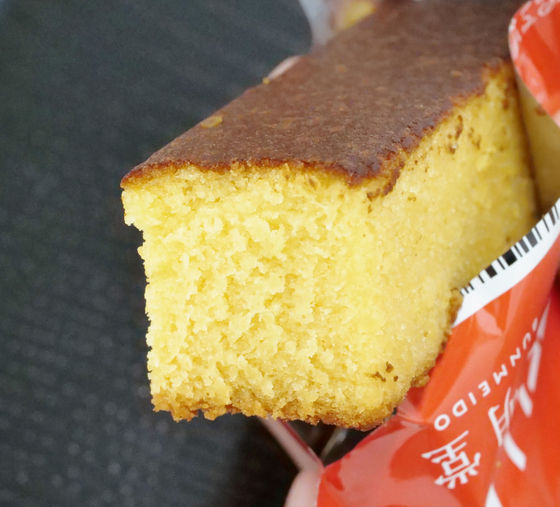 Bunmeido 'V! Castella' can be purchased from the following official online shopping site from May 6, 2021. The price is 2000 yen including tax + shipping fee for a set of 10 pieces, and shipping fee is free for orders over 10,800 yen including tax.

[Castella Bunmeido] Website & Online Shop / V! Castella
https://www.bunmeido.co.jp/products/detail.php?product_id=354