Apple Music may support higher quality Hi-Fi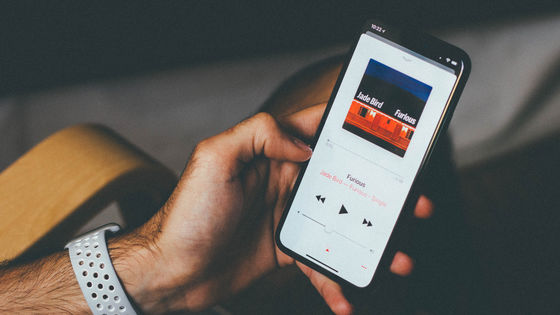 'IOS 14.5
' was released on April 26, 2021 local time, but as a result of analyzing the beta version of its next version 'iOS 14.6', Apple's music streaming service '
Apple Music
' Has the potential to support
Hi-Fi.
iOS 14.6 beta 1 hinted at Apple Music HiFi support with Dolby audio references --9to5Mac
https://9to5mac.com/2021/05/01/ios-14-6-beta-1-hinted-at-apple-music-hifi-support-with-dolby-audio-references/
On May 1, 2021 local time, music site
HITS Daily Double
reported that 'Apple Music will support Hi-Fi.' According to this report, Apple Music will support Hi-Fi with the current monthly fee of 980 yen, and will be released at the same time as the release of the 3rd generation AirPods.
Apple Music's Hi-Fi support is believed to be Apple's move against Spotify,
which announced support for Hi-Fi in late 2021.
5 Things You Should Know About Spotify HiFi --Spotify Japan — For the Record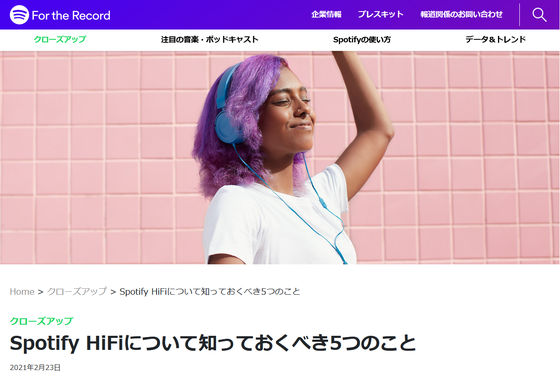 In addition, Apple-related media 9to5Mac reported that when it analyzed the beta version of iOS 14.6 released for developers in the fifth week of April 2021, it found code suggesting Hi-Fi support for Apple Music. It was.
According to 9to5Mac, the Apple Music app in the beta version of iOS 14.6 has new code that specifically mentions
'Dolby Atmos,
' '
Dolby Audio,
' and '
Lossless.'
Apple Music uses its own Hi-Fi audio codec,
Apple Lossless
(ALAC), so Apple Music doesn't support Dolby Atmos or Dolby Audio at the time of writing.
Even more interesting is that these codes are only included in iOS 14.6 Beta 1. The already released iOS 14.5 and 'iOS 14.6 Public Beta 2' released in the first week of May 2021 do not contain the code for 'Dolby Atmos', 'Dolby Audio' and 'Lossless'. thing. That's why 9to5Mac reports that 'Apple is trying to hide the description of Dolby Atmos and Dolby Audio.'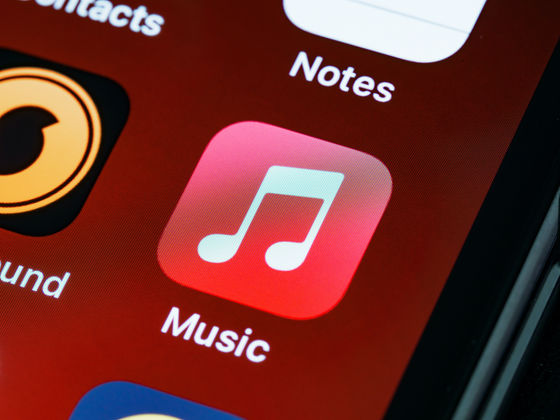 In addition, iOS 14.6 may enable paid subscriptions to the Podcasts app. 9to5Mac expects iOS 14.6 to be released to the general public in late May, as Apple has announced that its Podcasts subscription will start in May 2021.