YouTube is testing the ability to 'hide low ratings'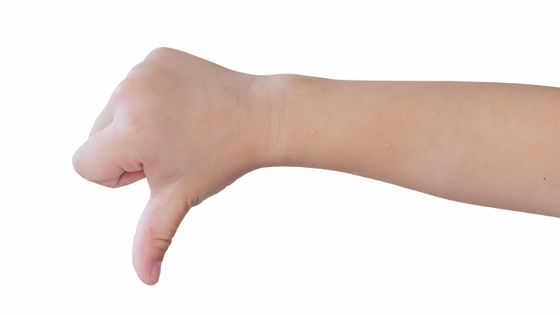 On March 31, 2021, YouTube announced that it was testing the ability to hide low ratings. It is explained that this function is to improve the well-being of creators and to prevent organized vandalism.

YouTube hides dislike count in new test --CNET
https://www.cnet.com/news/youtube-hides-dislike-count-in-new-test/

YouTube is testing hiding dislikes on some creators' videos --The Verge
https://www.theverge.com/2021/3/30/22358992/youtube-hiding-dislikes-experiment-creator-review-bomb

The UI at the time of 'Hiding low evaluation number' revealed is as follows. Numerical values are displayed on the high-rated icon side, while there is no numerical value displayed on the Dislike (low-rated) icon side. This function was created in response to requests for well-being on the creator side and requests for systematic vandalism measures, and at the time of announcement, only small-scale tests were conducted, but in 2021 It seems that it may be implemented within the reach of general users in April.

???????? In response to creator feedback around well-being and targeted dislike campaigns, we're testing a few new designs that don't show the public dislike count. If you're part of this small experiment, you might spot one of these designs in the coming weeks (example below!). Pic.twitter.com/aemrIcnrbx

— YouTube (@YouTube) March 30, 2021


Also, since this function only 'hides' the low evaluation number, the low evaluation number is counted internally. The counted low ratings can be checked from YouTube Studio, which integrates management, analysis, editing of posted movies, etc. of your own YouTube channel.

Creators, you'll still be able to see the exact number of likes and dislikes in YouTube Studio. For viewers, if you're in the experiment, you can still like or dislike a video to share feedback with creators and help tune the recommendations you see on YouTube.

— YouTube (@YouTube) March 30, 2021


In addition, rather than the official YouTube tweet that announced this function, the tweet 'What should I do about an objectively terrible movie or a harmful movie like fraud?' Collects 'likes'. I will.

What about content that is objectively bad and harmful to people? Like scams etc?

— Jacksepticeye (@Jack_Septic_Eye) March 30, 2021