Messenger app 'Signal' is testing the inter-personal remittance function of virtual currency 'MobileCoin'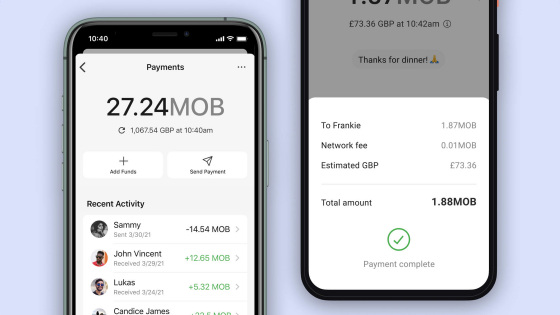 On April 6, 2021, 'Signal
', known as the most confidential messenger app that does not collect user information, tests the interpersonal remittance function of 'MobileCoin', one of the crypto assets (virtual currency), in the United Kingdom. Announced that it will be done at.
Signal >> Blog >> Help us test payments in Signal
https://signal.org/blog/help-us-test-payments-in-signal/
Signal is testing a payments feature that lets you send cryptocurrency to friends --The Verge
https://www.theverge.com/2021/4/6/22370213/signal-payments-cryptocurrency-crypto-mobilecoin-wallet-mob-beta-feature
Signal Adds a Payments Feature—With a Privacy-Focused Cryptocurrency | WIRED
https://www.wired.com/story/signal-mobilecoin-payments-messaging-cryptocurrency/
Signal released a beta version of the app on April 6th. The beta version has improved performance and bug fixes, but only users residing in the UK have added
'Signal Payments' that allows you to transfer MobileCoin between users.
The latest Signal betas are rolling out today! If you're a beta tester in the UK, you can also help us test payments in Signal: https://t.co/mwKOCkm8yn pic.twitter.com/XuLtqThQ38

— Signal (@signalapp) April 6, 2021


Users can use Signal Payments to link MobileCoin to Signal to send MobileCoin to friends and family and view transaction history. However, due to the design of MobileCoin, it is impossible to access the balance and complete transaction history from Signal. MobileCoin uses a protocol called CryptoNote and a technique called Ring Confidential Transactions to conceal the amount of remittances and deposits, making it difficult for others to check transaction records, but transaction occurrence is guaranteed by zero-knowledge proof. I will.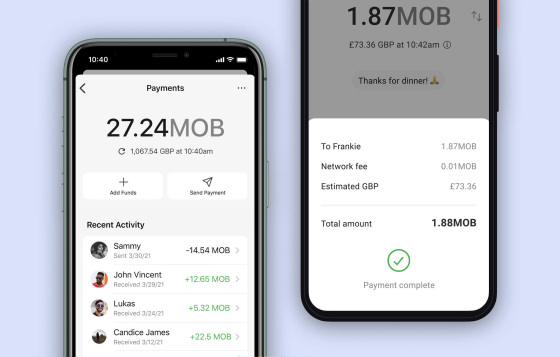 MobileCoin was created with technical guidance from Signal creator Moxie Marlinspike , and is considered to have a high affinity with Signal. Marlinspike said, 'Signal provides a feeling that no one else sees it on other communication platforms. I want you to feel that when you talk to the therapist or pay the therapist through Signal. '.

However, some say that such a secret currency will be a hotbed for financial crimes such as money laundering. Matt Green, a cryptographer at John's Hopkins University, said, 'Signal as an encrypted messenger app is valuable, but Signal's great aspect of being an encrypted messenger app is the legislation of crypto assets. I can't help but be afraid of trying to mix it with a vulnerable nightmare. '