Why is 'Gumroad' operated in a 'strange way' that allows fans to make a living by quitting the company and selling manga, music, apps, etc.?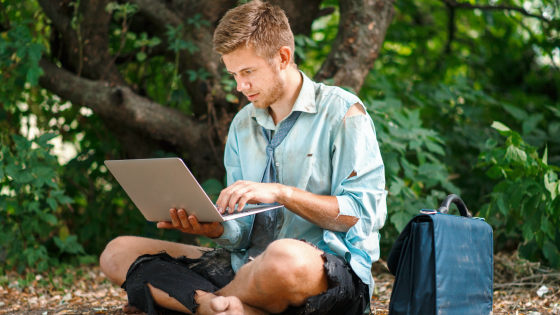 Over the last decade, the way creators make a living has changed dramatically, allowing them to sell music and manga without belonging to a major label or publisher. 'Gumroad ' was created as a tool that allows creators to sell content directly to fans in response to such 'signs of changes in the economic structure'. Gumroad grew slower than latecomers, as Gumroad CEO Sahil Lavingia said, ' Employees work 60 hours a week to create tools for people to leave the company and live freely. It's strange. ' In an interview, Lavingia talks about Gumroad's beliefs and the reality of Gumroad operating in a 'strange way.'

Exclusive interview: Why Sahil Lavingia is betting his company on the rise of the creator economy | The Business of Business

https://www.businessofbusiness.com/videos/sahil-lavingia-interview-rise-of-creator-economy/
Established in 2011, Gumroad is a service that allows creators to sell content such as music, manga, and apps directly to their followers and fans. GIGAZINE also reviewed it in 2014.
This is how you use 'Gumroad,' which allows you to sell digital content such as music, comics, and apps directly to customers with a single link. Review --GIGAZINE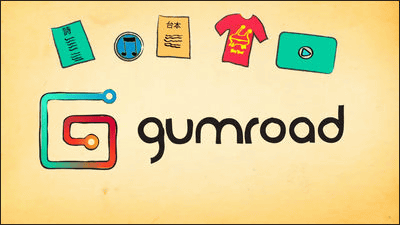 In recent years, many startups have grown with venture capital investment, and when they grow in size, they are being acquired by major companies. However, Lavingia hasn't followed the horizons of such a startup for ten years after quitting
Pinterest, an image-sharing service, and founding Gumroad in 2011.
This is because Gumroad's goal was 'to allow creators to quit the company and sell their fun-made works to earn a living.' Lavingia says that it is unphilosophical for Gumroad, whose goal is to 'enjoy working and earning a reasonable amount of money, rather than making a lot of money', to take the 'start-up of a venture that earns investment and works hard and succeeds'. Because he decided.
The following man is Mr. Lavingia.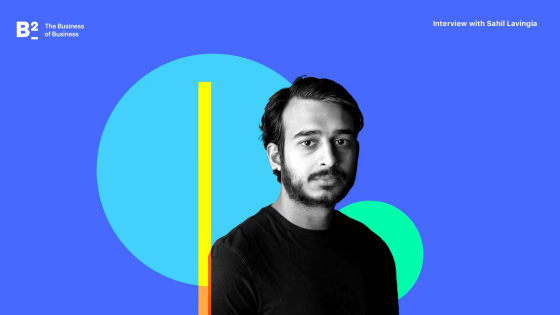 As a result, Gumroad's growth was slow compared to the rapid growth of
similar services 'Substack
' and '
Patreon' that were established after Gumroad.
However, Lavingia believes that Gumroad's approach will ultimately work.
Originally, Mr. Lavingia wanted to 'sell his icon to 1000 Twitter followers', but at that time, people who did not have a website sell their own to SNS followers. It was difficult. One of the reasons Lavingia founded Gumroad was that he wanted a service that he could sell directly to his fans.
Also, at that time, there was a sign that creators were getting stronger and the structure of 'artists selling works through record labels' was changing, which is also the reason why Mr. Lavingia went to Gumroad. The word 'creator economy' is familiar as of 2021, but Lavingia and Gumroad were the first to say it.
Mr. Lavingia aims at 'creator priority' service, and believes in 'treating creators as if they were companies'. Substack, which supports subscription-based e-mail newsletters, also offers 'a way for creators to make money,' but Lavingia said, 'I don't think Substack itself is part of the creator economy.' I'm talking. The difference between the two is that Substack has raised $ 65 million from investors, while Gumroad has raised $ 6 million from users and the community. Is also appearing.
Substack is also trying to expand its enterprise by focusing on 'all-in-one solutions', but Gumroad is not aiming for expansion, but focusing on 'providing affordable and scalable products'. Is also different, Lavingia said. In fact, it is said that Gumroad's method is also profitable.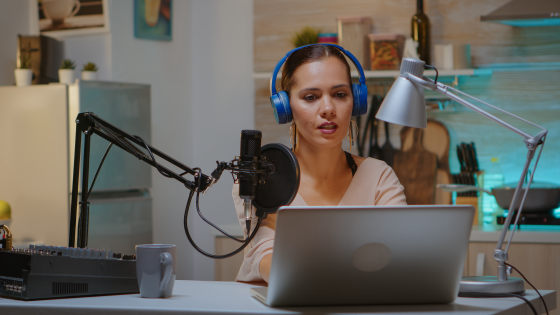 If you want to get an investment and create a company with a scale of 10 billion dollars (about 1.1 trillion yen), you need some 'foresight', but Gumroad does not aim for expansion and 'creators are for creators' Lavingia also says that she doesn't need 'foresight' because she just keeps making 'convenient products with less ego'.

Some platforms for creators say, 'This product will increase your sales. Instead, we will get a 15% commission.' Instead of providing a convenient service to the user, the usage fee There are also some that collect a part of the sales as a commission. At the time of writing the article, Google Play and App Store are such services, but Gumroad, which says 'I do not want to be an intermediary', is in a different position from such a platform. Of course, there is also demand for platforms that represent the acquisition of customers and audiences, but some creators are thinking, 'I don't want to make money, I want a simple sales tool that is easy to use.' Gumroad is made for such people.

Due to Gumroad's slow growth rate, Lavingia sometimes wonders, 'Is it better to change the way?', But each time, 'The creator economy does not make millions of dollars. I will tell myself, 'No.' The creator economy allows people to quit the company and eat what they like, but the road to achieving that is to hire many people to work 60 hours a week. Lavingia thinks it shouldn't be. For this reason, Gumroad has no meeting schedule or deadline, and it seems that it continues to operate in a 'strange way' of hiring hundreds of creators to donate.



Some investors say that Gumroad's method 'cannot win' and 'will eventually die', but if there is a 'winner', Lavingia thinks that it is not decided only by functionality and pricing. In the long run, Gumroad sticks to its own way, saying that in the end creators should 'choose a platform that fits their beliefs and ideas.'

In recent years, a major change has been that 'consumers have become accustomed to supporting creators.' Even if you take one YouTube, 10 years ago you could only support creators with advertising revenue, but as of 2021, you can support in various ways. In addition, the outbreak of the new coronavirus infection (COVID-19) has increased the demand for online services.

That said, to become a creator who earns money from fans, you need to hone your skills, and 'having many followers' and 'having someone to support you financially' are not synonymous, so there is still more. Monetizing your content is not easy.

In this regard, Gumroad does not take the style of 'taking a fee instead of helping a lot of people know', so it is up to the creators themselves to acquire the audience. For this reason, artists who want to 'contract with a label and have someone do PR in the right way' are not suitable for Gumroad.

Originally, Mr. Lavingia worked at Pinterest from 9 am to 5 pm, retired thinking 'it is impossible to work for someone', and founded the company. Gumroad is positioned as 'a tool that enables creators to become independent by themselves' because it strongly reflects Mr. Lavingia's idea. However, seeing how his friends do not become independent using Gumroad, Lavingia thinks, 'No matter how easy it is to become independent, many people do not use it if there is a cognitive burden.' I am.

On the other hand, Gumroad is trying to create a new national health insurance called Medicare For All in the United States, and a law that regulates app stores that charge large fees such as Google Play and App Store. It could also be a big boost to the game, Lavingia said.