It is reported that Discord is looking for a seller for over 1 trillion yen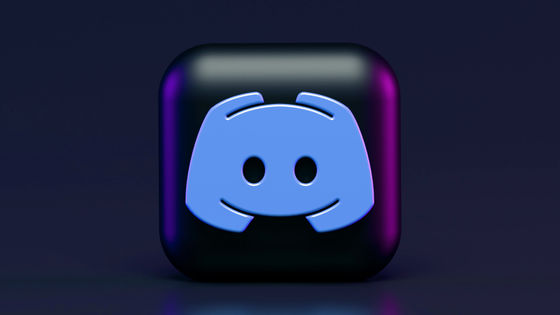 American tech media VentureBeat reported on March 22, 2021 that '
Discord, a
video chat tool for gamers, is considering selling its company.' Several buyers have raised their hands to sell Discord, and negotiations with one of them are believed to have reached the final stage.
Discord exploring sale that could be worth more than $ 10 billion | VentureBeat
https://venturebeat.com/2021/03/22/discord-exploring-sale-that-could-be-worth-more-than-10-billion/
If Discord is so great, why hasn't anyone bought it? --Protocol — The people, power and politics of tech
https://www.protocol.com/why-hasnt-anyone-bought-discord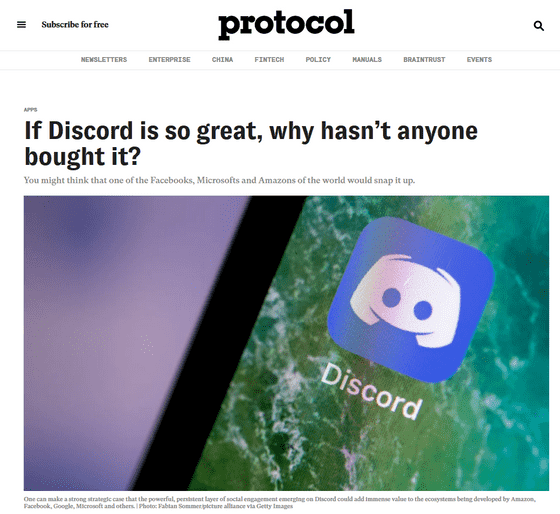 'Discord is in the process of selling, and it turns out that its platform could be purchased for more than $ 10 billion,' VentureBeat said on March 22. I reported. According to two people who sent information to VentureBeat, Discord has been offered a sale transaction by multiple buyers and is considering which buyer to sell the company to. Another source said, 'Discord has signed a talk with one company, which means that negotiations on the sale have come to a close.'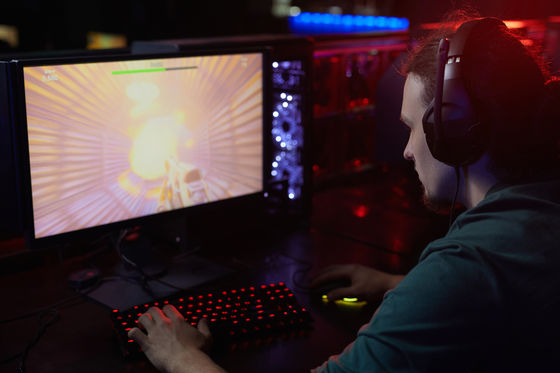 Discord, which launched in 2015,
has grown rapidly with monthly active users surpassing 140 million
in December 2020, with annual sales of $ 130 million in 2020.
It is reported that it has
reached (about 14,142.7 million yen).
According to VentureBeat, talk about buying and selling Discord was raised in 2018, but the purchase price at that time was 2 billion dollars (about 217,580 million yen) to 6 billion dollars (about 652.74 billion yen). It was set within the range. In addition, the buyer at this time urged to develop an advertising business on the company's platform, but it is said that negotiations were difficult because Discord, which advocates zero advertising, was reluctant to make a proposal.
'It's hard to tell the difference between serious takeover negotiations and buzz-making,' said a VentureBeat interviewer on condition of anonymity. It's no wonder that Discord's trafficking negotiations collapse. In fact, Discord is so good that I have no reason to sell it, so the fate of Discord depends on it. '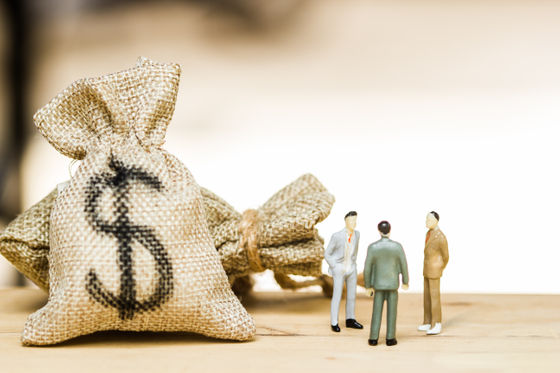 Discord buyers are unknown at the time of writing, but VentureBeat said about buyers: 'Because there are only a few buyers who can prepare more than $ 10 billion for the company's acquisition, we can think of big platforms like Microsoft, Amazon, Twitter, and Google. Also likely to be the owner of the game, Discord, which plays an important role in connecting game studios and publishers with the gamer community, has been acquired by one of the camps in the game industry. Some people may be worried that they will belong to. '

A Discord spokeswoman told VentureBeat, 'We will refrain from commenting on rumors and speculation.' Microsoft, which has been named as a leading buyer, also declined to comment.

in Game, Posted by log1l_ks