The founder talks about the past and future of the multifunctional communication tool 'Discord'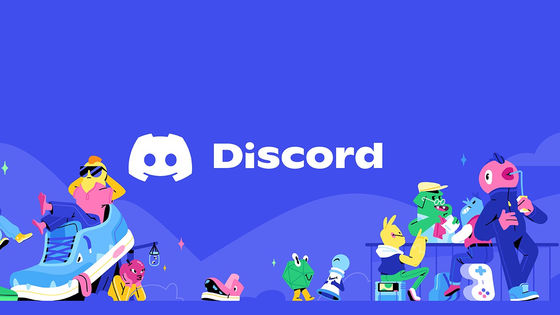 Discord
is a communication tool that has grown as a chat tool for gamers and is now used for all purposes such as teleworking and education. After it was reported that Discord was '
searching for a place to sell,
' famous companies such as Microsoft, Twitter, Amazon, and Epic Games showed interest in the acquisition, but Discord's founder and CEO Jason Citron said I have rejected suggestions from all of them. Mr. Citron answers an interview with the
Financial Times
, an economic newspaper, about Discord's past and future.
Discord has won over gamers. Now it wants everybody else | Financial Times
https://www.ft.com/content/7e878e72-38b2-427a-a325-6a419d9f1c88
Citron launched Discord in 2015. Citron, who is a game developer himself, built a server operated by his own rules and created a communication tool that only invited people can communicate with. Within each server, there are multiple channels for user communication, in which you can chat and communicate by voice call.
About Discord, 'I've spent a lot of energy trying to make it easier because many people say it's difficult to learn how to use it,' says Citron. Specifically, it seems that efforts were made to remove niche gamer terms from the application.
Originally a popular tool among gamers, it has become popular in recent years as a place for information exchange and communication among crypto asset enthusiasts and music enthusiasts. 'If you can imagine someone who has an invited dorm room, a cafe room, etc., Discord is like a digital version of them,' explains Discord.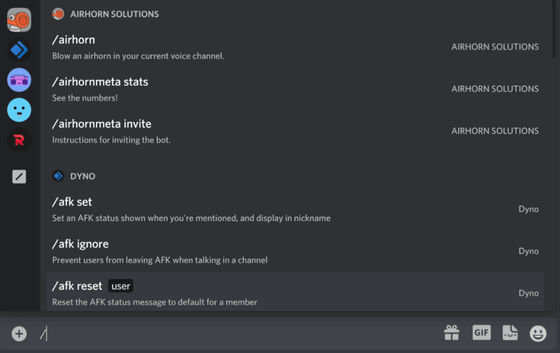 According to Mr. Citron, the number of users of Discord, mainly young people, increased sharply during the pandemic of the new coronavirus, and the number of users in 2020 has doubled from the previous year. The number of users aged 13 to 24 has increased in particular.

In addition, it seems that there were many cases where users who left Facebook due to privacy concerns migrated to Discord.
In addition, Discord tried to monetize by offering a paid service 'Nitro
' instead of placing advertisements on the platform to provide the service for free, which also led to the support of the entire community. It is said.
According to Citron, Discord's revenue in 2020 has tripled from the previous year to 130 million dollars (about 14 billion yen). Brandon Ross, a venture analyst at research firm
LightShed Partners
, praised Discord's paid services as 'already becoming a fairly strong business.'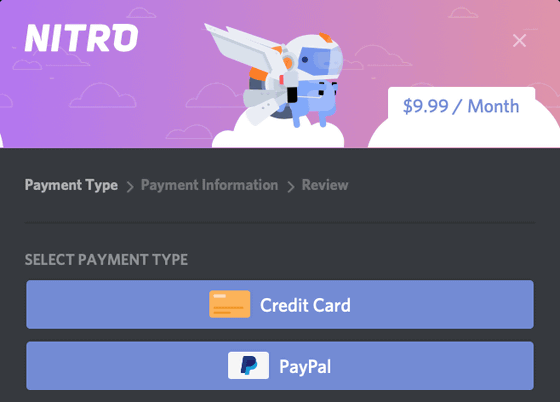 Still, Mr. Citron seems to be seeking to secure a revenue source different from the existing one, and he is considering a method like YouTube super chat so that influencers and creators can earn revenue directly from fans. It seems that it is.

It was reported in March 2021 that Discord was considering selling its company. It is reported that 'Discord has been offered a sale transaction by multiple buyers and is considering which buyer to sell the company to', and specific acquisition candidates are large companies such as Microsoft, Amazon, Twitter, Google Was mentioned. In fact, Microsoft, which was enthusiastic about the acquisition of Discord, offered a concrete proposal, but Discord refused the proposal, so the acquisition negotiations for 12 billion dollars (about 1.3 trillion yen) will be terminated. It is reported that it was .

It is reported that Discord is looking for a seller for over 1 trillion yen --GIGAZINE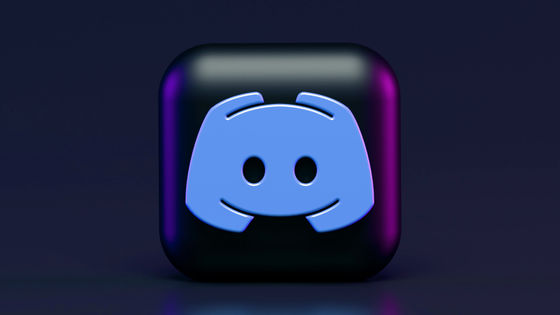 Asked about the series of turmoil, Citron declined to comment on the details, but said, 'Many people have come to us since it became clear that we were starting to succeed.' , Suggests that there have been many negotiations before March 2021.

In May 2021, Discord announced that it will partner with Sony Interactive Entertainment (SIE), which is in charge of development and operation of the PlayStation brand, and aim to be able to use Discord on PlayStation by the first half of 2022. I am. In this partnership, SIE also revealed that it has invested in Discord. 'We've talked to all console makers,' said Citron about the partnership with SIE, citing negotiations with Microsoft and Nintendo.

SIE signs new partnership with Discord – SIE Blog (Japan)
https://www.sie.com/jp/blog/2021/05/04/announcing-playstations-new-partnership-with-discord/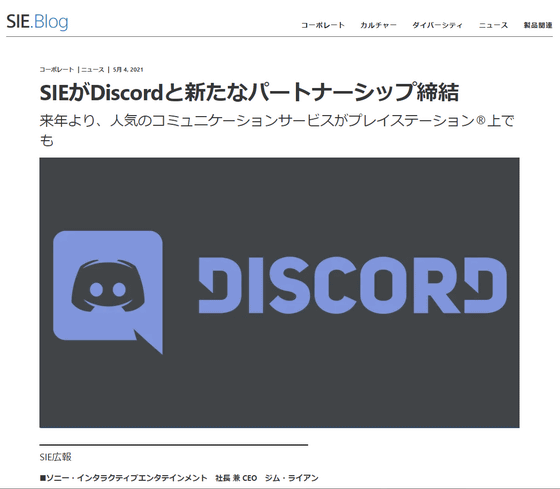 Obviously, as Discord grows in size, so does the regulatory eye. It's also very important for Discord to address security challenges, as security researchers have pointed out that 'Discord is a hotbed for spreading malicious links.'

Discord, unlike other social media, admits that it scans the content of messages that users interact with, 'actively scanning for messages that could be sexually exploited by children. We are doing it, 'said Citron.In addition, Discord has acquired startup Sentropy to reinforce this effort.