What is behind 'a 10-second movie sold for 700 million yen'?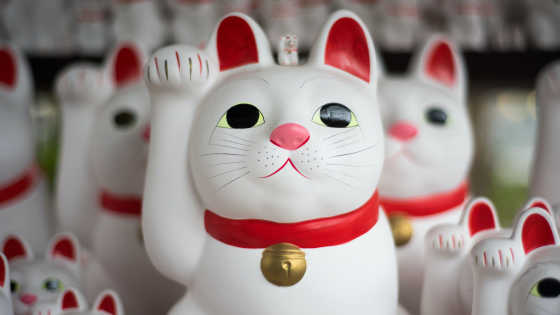 Short movies made by digital artists are being priced from hundreds of thousands of dollars to millions of dollars (tens of millions to hundreds of millions of yen) one after another. While there are many excellent movie works on the Internet, it is reported that the existence of crypto assets is behind the explosive rise in the price of certain movies.

How a 10-second video clip sold for $ 6.6 million | Reuters
https://www.reuters.com/article/retail-trading-nfts-idUKL8N2KV6X9

Grimes sold $ 6 million worth of digital art as NFTs --The Verge
https://www.theverge.com/2021/3/1/22308075/grimes-nft-6-million-sales-nifty-gateway-warnymph

One of the high-priced movies below is the work of digital artist Grimes. Angels are dancing against the backdrop of a canyon like the Grand Canyon, and when it was sold at an auction site called Nifty Gateway on November 28, 2020, it was sold for $ 388,938 (about 41 million yen). ..

View this post on Instagram


Similarly, digital artist beeple is said to have sold $ 3.5 million (about 374 million yen) worth of work at Nifty Gateway in 2020. Art collector Pablo Rodriguez-Freyre, who purchased beeple's '10-second movie for free online viewing' for $ 67,000 in October 2020, said in 2021. At the end of the month, he succeeded in selling it for 6.6 million dollars (705 million yen).

Behind these digital art trades are digital assets called non-substitutable tokens (NFTs). NFT uses the blockchain mechanism that all transactions are recorded and made public, and it is possible to support the owner, authenticity, and value of art.

As mentioned above, the current situation where digital art is bought and sold at a high price is that the new coronavirus infection (COVID-19) is prevalent and the opportunity to actually confirm and purchase real art is deprived, and NFT in 2020 It is believed that the combination of digital art and digital art gradually gained popularity and exploded at the end of February 2021.

You can read more about what NFT looks like below.

What exactly is a 'non-substitutable token (NFT)' that gives a unique value to a digital concept? --GIGAZINE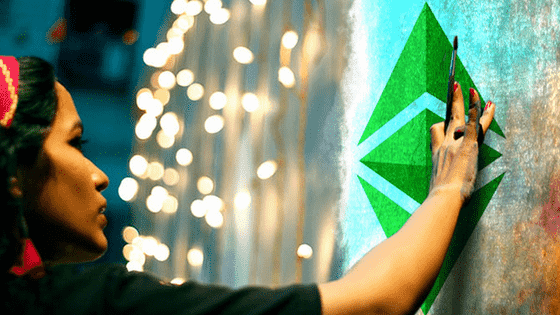 In the NFT marketplace, OpenSea , sales in January 2021 were 8 million dollars (about 855 million yen), but in February it was 86 million dollars (about 9.2 billion yen). thing. It is said that one year ago, monthly sales were about 1.5 million dollars (about 160 million yen).

However, investors have warned that the NFT market is in a bubble and could suffer significant losses if the hype disappears.