Google formed a new AI responsible team in response to discussions on AI ethics, and criticism from inside and outside the company


On February 18, 2021, Google announced that it would reorganize its internal AI ethics operations and create a new AI responsible team within the AI Research Division.
Marian Croak
, Google's vice president and also known as the developer of
VoIP
, a technology for making calls using the Internet Protocol (IP), has been appointed to the top of the new AI responsible team. That is.
Marian Croak's vision for responsible AI at Google
https://blog.google/technology/ai/marian-croak-responsible-ai/
Google's new AI ethics lead calls for more'diplomatic' conversation | VentureBeat
https://venturebeat.com/2021/02/18/googles-new-ai-ethics-lead-calls-for-more-diplomatic-conversation/
Google's restructuring of its AI teams sparks further criticism
https://thenextweb.com/neural/2021/02/18/googles-restructuring-of-its-ai-teams-sparks-further-criticism/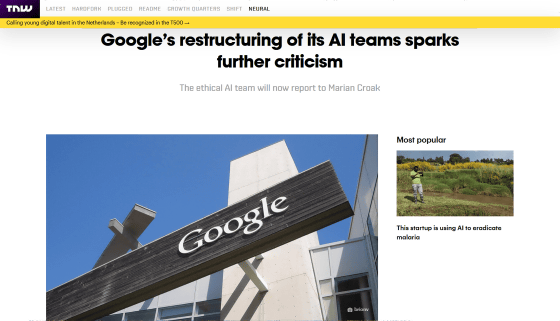 Cloak, who headed Google's new responsible team, argued that AI is being used for flood forecasting in countries such as India and could impact areas such as self-driving cars and disease diagnostics. On the other hand, responsible AI development and AI ethics are new fields, and many conflicts and polarizations have arisen. So far, only very abstract principles have been advocated, and Cloak says it's important to advance AI ethics by having people talk in a more diplomatic way than before.

This time, Google's reorganization of the AI ethics department is believed to be due to the confusion of discussions surrounding AI ethics within the company. In December 2020, Google was blamed internally and externally for dismissing Timnit Gebru , the technical leader of the ethical artificial intelligence (AI) team.

In 2020, Gebble wrote a treatise that analyzed past research on language analysis AI with multiple co-authors and pointed out problems such as 'AI reconstructs the prejudice that exists online.' When this treatise was sent to Google's internal review as prescribed, Mr. Gebble was forced by his boss to 'withdraw the treatise.' When Mr. Gebble refused this, Google dismissed Mr. Gebble in the form of 'accepting Mr. Gebble's resignation'.

Google fires technical leader of ethical AI team-GIGAZINE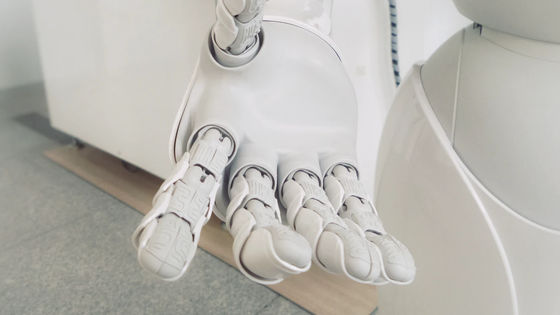 Jeff Dean , Google's AI leader, argued that the response to Gebble's treatise was reasonable and that Gebble had resigned himself. On the other hand, Google's internal reviews have been accused of censoring the content of the treatise, and Gebble claims that he was dismissed rather than resigned.

It has been pointed out that Mr. Gebble's dismissal may have been due not only to the content of the treatise, but also to an internal email pointing out that 'Google's diversity program is not working well.'

Mr. Gebble's dismissal, which has long been known for research on racial prejudice that exists in AI, has caused a great deal of reaction inside and outside Google, and a letter protesting Google will be sent with a total of more than 2000 signatures. It became a situation. U.S. Congressman Yvette Clarke also sent an open letter to CEO Sundar Pichai, questioning Mr. Gebble's dismissal, and in February 2021, two engineers protested Google's treatment of black women. He said he resigned .

Google's dismissal of researchers on the ethical AI team is blamed for 'unprecedented censorship', more than 1,200 Google employees sign protests-GIGAZINE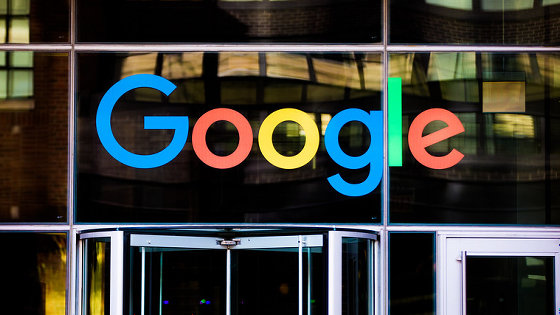 In connection with Gebble's dismissal, Google's AI ethics researcher Margaret Mitchell said, 'We used an automated script to refer to internal data to investigate the response to Gebble.' I also know that it was locked.

Cloak made no mention of Gebble or Mitchell as he headed the new AI responsibility team. 'Marian is a very skilled and pioneering scientist, and I admire and trust her. She is Jeff Dean and his subordinates are mine,' Gebble told tech media VentureBeat. It's very painful to see justification for what we've done to the team. '

Gebble said the announcement of an organization with black women at the top was like neutralizing black women with black women.

Like I said the tactic of trying to neutralize one Black woman with another is tried and true.

They don't stop so they? They keep on digging in and making everything worse is just so unbelievable.

And she will be reporting to Jeff Dean?
A BLACK WOMAN legitimizing all this. Omg https://t.co/06bct98AtL

— Timnit Gebru (@timnitGebru) February 18, 2021


Mitchell also said he was the first to learn about a series of restructurings in a Bloomberg report.

... And this is how I find out. I'm so glad for all the trust they've rebuilt. It seems I've been completely erased and my team taken. Https://t.co/1BTGOo5Wry

— MMitchell (@mmitchell_ai) February 18, 2021