GitHub apologizes for dismissing a Jewish employee who used the word 'Nazi' in Slack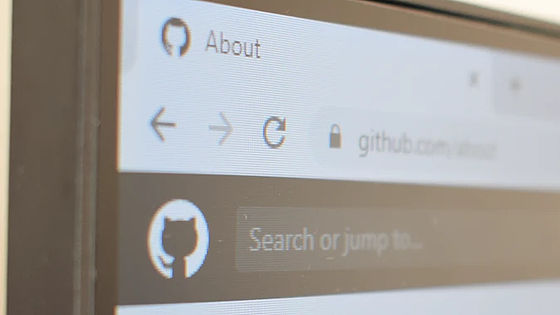 GitHub has announced an apology admitting that there was an error in the dismissal of a Jewish employee. The human resources manager who decided to dismiss has resigned and is calling on the employee to return to work.

Update on an employee matter --The GitHub Blog

https://github.blog/2021-01-17-update-on-an-employee-matter/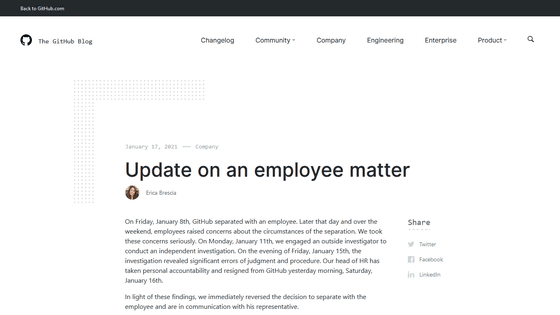 GitHub still won't explain if it fired someone for saying'Nazi,' and employees are pissed --The Verge

https://www.theverge.com/2021/1/15/22232766/github-employees-protest-jewish-employee-firing-warn-nazi
GitHub admits'significant mistakes were made' in firing of Jewish employee --The Verge
https://www.theverge.com/2021/1/17/22235913/github-significant-mistakes-were-made-firing-jewish-employee-nazis
According to GitHub, the employee posted 'stay safe homie nazi are about' on internal Slack on the news of the
Capitol invasion
on January 6, 2021. Some of the intruders wore shirts reminiscent of Nazis, suggesting that they intended to call on their colleagues for safety.
However, some employees have protested the use of the word 'Nazi' in Slack. After discussions, a vice president of engineering came out, and two days later, a Jewish employee was dismissed for 'behavior.'
Jewish employee using the word 'Nazi' is fired on GitHub's internal Slack-GIGAZINE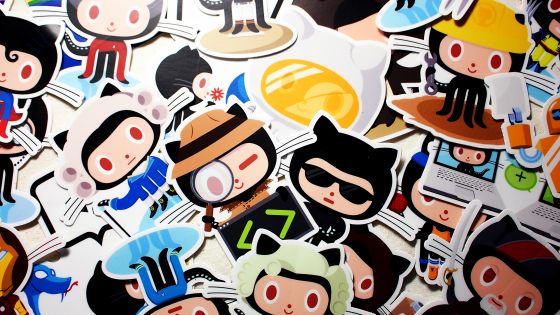 By othree

In this regard, 200 of the 1,700 GitHub employees have signed an open letter requesting clarification of the reasons for their dismissal.

On the weekend of the week when the employee in question was dismissed, CEO Nat Friedman and COO Erica Brescia discussed the matter and asked an external independent law firm to investigate it on January 11, 2021. As a result, he announced his apology for making a 'serious mistake.'

In his apology, COO Brescia stated that he would condemn the attack on the Capitol and all discriminatory beliefs as GitHub and would not tolerate discrimination, harassment or retaliation in any form or period. Employees can also raise concerns within the company about Nazis, anti-Semitism, white supremacism, and other forms of discrimination and harassment.

Carrie Olesen, Human Resources Manager, resigned due to a serious mistake in judgment and procedure. GitHub has overturned the employee's decision to dismiss and is in contact with his agent regarding reinstatement.