SpaceX's 'Crew Dragon' breaks continuous space stay record by space mission from the United States for the first time in 47 years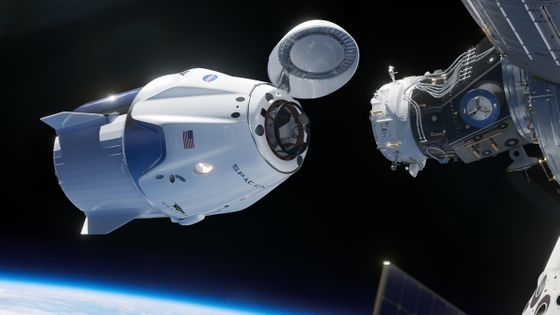 by Wikimedia Commons

November 16, 2020 local time, the United States, Florida
Kennedy Space Center
from,
Soichi Noguchi
was topped with four astronauts, including Mr.
SpeceX
manned spacecraft 'of
Crew Dragon
is' took off. Crew Dragon docked at the
International Space Station (ISS)
continued to stay in outer space, and on February 7, 2021, the continuous space stay period reached 85 days, 'Record of continuous space stay by space mission from the United States. Is reported to have been updated for the first time in 47 years.
Crew Looks to US Space Record and Super Bowl Flyover – Space Station
https://blogs.nasa.gov/spacestation/2021/02/05/crew-looks-to-us-space-record-and-super-bowl-flyover/
SpaceX's Crew-1 astronauts break 47-year US space record | Live Science
https://www.livescience.com/spacex-crew-break-space-record.html
Crew Dragon breaks record for longest flight by human-rated US spacecraft – Spaceflight Now
https://spaceflightnow.com/2021/02/09/crew-dragon-breaks-record-for-longest-flight-by-human-rated-us-spacecraft/
SpaceX's manned spacecraft, Crew Dragon, completed the
first manned space flight
as a private company with NASA's
Doug
Hurley
and Bob Behnken
on a demonstration flight in May 2020. This is the first manned spaceflight mission in the United States in nine years since the
Space Shuttle
retired in 2011.
During the demonstration flight, Crew Dragon docked with the ISS and stayed in outer space, but about two months after docking, he left the ISS in August 2020 and returned to Earth with two astronauts. did.
The first privately-owned manned spacecraft 'Crew Dragon' returns to Earth --GIGAZINE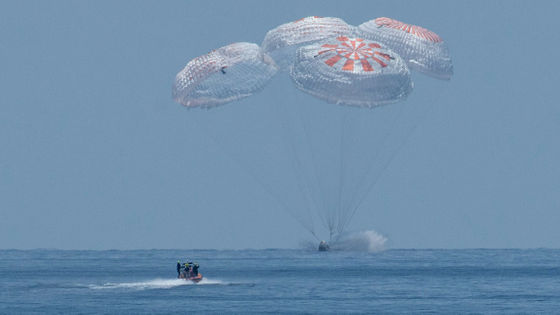 by
NASA HQ PHOTO
And on November 16, 2020, local time, Crew Dragon flew back into space from the Kennedy Space Center. In this mission named '
SpaceX Crew-1
', NASA's
Michael Hopkins
,
Shannon Walker
,
Victor J. Glover
, and JAXA's Soichi Noguchi boarded the Crew Dragon. I am.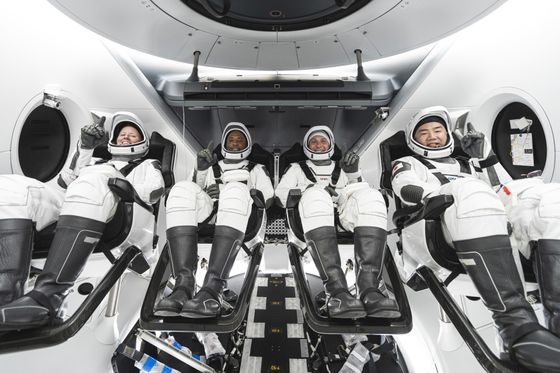 by Wikimedia Commons

After Crew Dragon docked with the ISS, the crew moved the cargo transported from the
newly launched cargo spacecraft 'Cargo Dragon'
to the ISS, loaded the research results and returned cargo, and sent the Cargo Dragon back to the earth. I did. He also said that he had carried out two extravehicular activities in 2021.
On February 7, 2021, less than three months after docking with the ISS, Crew Dragon and four astronauts finally stayed in space for more than 85 days. This surpassed the record of Mission
Skylab 4
in which three astronauts stayed in space for 84 days from 1973 to 1974, and set a new record for the continuous space stay period by a spacecraft launched from the United States. ..
Of course, the Space Shuttle, developed after Skylab 4, has sent many astronauts from the United States to space, some of whom have stayed on the ISS for more than 100 days. However, since the Space Shuttle itself used for the launch has returned to Earth in at most a dozen days, the continuous space stay recorded in a single manned space flight mission from the United States will be broken for 47 years. It seems that it never happened.
The SpaceX Crew-1 will continue its mission for about six months, further breaking the continuous space stay record. The next manned space flight mission by Crew Dragon is scheduled for April 2021, with JAXA's
Akihiko Hoshide
, NASA's
Robert S. Kimbrough
, and
K. Megan McArthur on
board. intend to do something.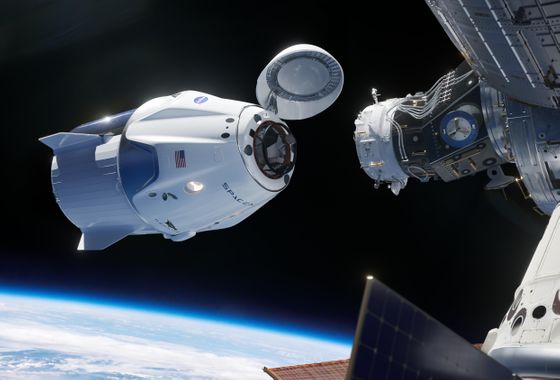 by Wikimedia Commons


in Ride, Posted by log1h_ik