Pornhub introduces 'online identity verification system' to ensure user identity verification


Pornhub, the world's largest pornographic site, has been suspended by
Mastercard
and
Visa
since December 2020 due to the release of illegal content such as child pornography. Pornhub has announced a new policy to thoroughly detect illegal content and verify the identity of users, and will introduce a new online identity verification system.
Pornhub-Statement --- February-2-2021.pdf
(PDF link) https://cdn.arstechnica.net/wp-content/uploads/2021/02/Pornhub-Statement-%E2%80%94-February-2-2021.pdf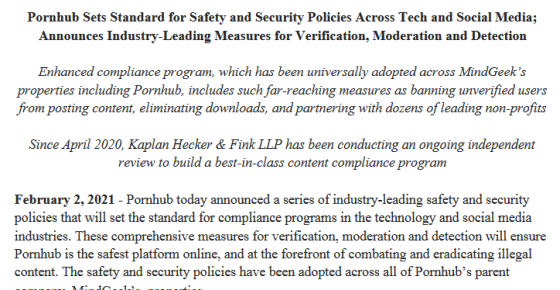 Pornhub brings in third-party "identity verification" system for users | Ars Technica

https://arstechnica.com/tech-policy/2021/02/amid-scandal-pornhub-hires-biometric-technology-firm-for-user-verification/
Pornhub has deleted more than 10 million pieces of content uploaded by unauthorized users following Mastercard and Visa's suspension of payments in December 2020.
The world's largest adult site Pornhub deletes more than 10 million 'movies uploaded by unauthenticated users' --GIGAZINE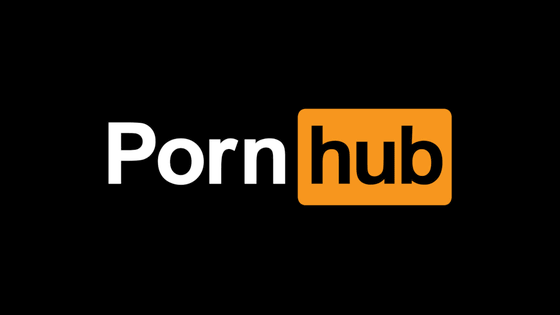 According to a new policy published on February 2, 2021 local time, Pornhub will simultaneously perform automatic processing by software and manual monitoring by trained
moderators
to distinguish illegal content in order to strictly remove illegal content. It says to do. In addition, while
moderators who monitor illegal content are complaining about health hazards
on
Facebook
and
YouTube
, Pornhub states that it will take appropriate care for moderators.
In addition to moderator monitoring, a program called the 'Trusted Flagger Program' will also begin. The Trusted Flagger Program allows organizations certified by Pornhub, such as the
National Center
for
Missing and Exploited Children,
to flag illegal content and stop its publication.
In addition, Pornhub has announced that it will outsource the identity verification process to
Yoti,
a company that provides identity verification systems to many government agencies and companies, in order to tighten identity verification for content uploaders. Pornhub argues that the identity verification process provided by Yoti requires users to match their face photo with identity verification documents such as driver's licenses and passports, thus preventing minors from uploading content. I will. In addition, Yoti does not collect information about service users, so user information will not be leaked outside Pornhub.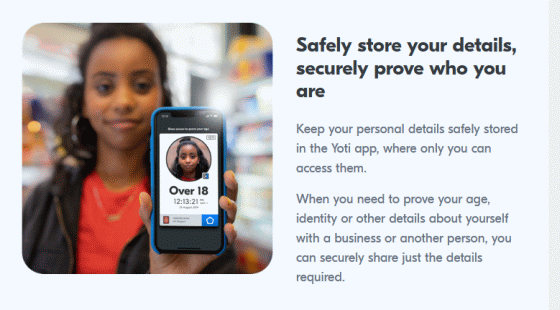 In its published policy, Pornhub aims to make the process of deciding whether to publish content transparent, similar to platforms such as Facebook, Instagram, and Twitter, by tightening content moderation and identity verification. This is the first initiative for an adult content platform, 'he said, highlighting that Pornhub has the same transparency as major SNS.

In addition, the British news site Motherbord against the Visa, where the new policy of Pornhub has an inquiry or affect the payment stop measures by Visa, and 'until the ongoing investigation is completed, payment ban is valid' answer It is said that it was done .