Facebook has deleted 583 million fake accounts in just three months, first released a status report for inappropriate content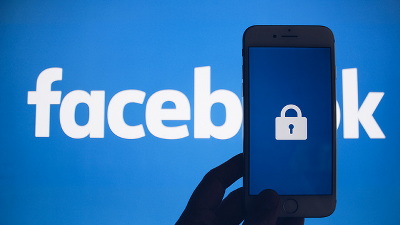 ByStock Catalog

Facebook, which is addressing issues such as "fake news" and "hate speech", which has become a big topic in the field of SNS, released a report on Community Regulation Implementation Report on its first initiative. According to its contents, Facebook has deleted approximately 583 million fake accounts in the first quarter of 2018 from January to March 2018.

Facebook Publishes Enforcement Numbers for the First Time | Facebook Newsroom
https://newsroom.fb.com/news/2018/05/enforcement-numbers/

Facebook shuts down 583 million fake accounts as it reveals it is packed with abusive content | The Independent
https://www.independent.co.uk/life-style/gadgets-and-tech/news/facebook-fake-accounts-removed-deleted-spam-abusive-content-latest-a8353021.html

There are criticism that Facebook and many other SNS are diffusing malicious content and fake news. In a report published by Facebook on May 15, 2018 local time, those users are safe and welcome at any time to Facebook, which is used by 2.2 billion users worldwide with different cultures and perspectives For the purpose of making a community, it is stated that Facebook is promoting efforts to clarify that "community regulations" are stipulated and it is not accepted as being accepted on the platform.

Community regulations
https://www.facebook.com/communitystandards/

In order to create an environment where users can freely communicate on Facebook, we are working diligently to eliminate fraud and inappropriate content in our service. So I set community regulations and outlined what I can not accept as being accepted on Facebook. This provision applies to all contents in the whole world. This provision treats each item in a comprehensive manner, and even if it is judged that a certain content is not a hate speech, it will be deleted if it violates Facebook bully policy.

According to the report released this time, Facebook is working on content such as violent images, hate speech, adult nudity and sexual activity, spam, propaganda by terrorists, fake accounts, and in 3 months We have deleted about 58300 accounts. Some deleted accounts include those that have been deleted several minutes after they are newly created.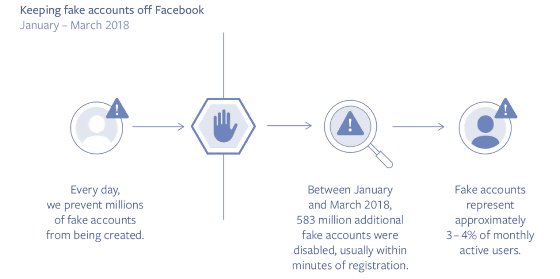 The figures revealed in the report are as follows.

· 837 million spam submissions were deleted in the first quarter of 2018, almost 100% of which was handled by Facebook before being reported by users.
· Spam countermeasures should remove accounts that spread spam. Deleted 583 million fake accounts in the same quarter.
· However, 3 to 4% of active accounts during the same period are still presumed to be fake accounts.
• 21 million adult nude and sexual activity deleted in the same quarter were 21 million, 96% of whom Facebook addressed without waiting for user's report.
· With regard to violent images, measures for deleting or warning were implemented for 3.5 million contents. 86% of them were detected by Facebook system.
· With respect to Hate speech, 2.5 million hate speeches were removed in the same quarter. However Facebook's hate speech detection technology is still not functioning well and it is a stage requiring a check by a human review team. 38% of deleted hate speech was detected by the system.

The fact that 583 million accounts were deleted in about 90 days means that about 6,480,000 accounts have been deleted per day by simple calculation. Also as a number for Facebook's monthly active users of 2.2 billion, it is felt that this "583 million accounts" scale is really huge.

The number of deleted accounts has decreased significantly from approximately 700 million accounts in the fourth quarter of 2017. It is unknown whether this is a preliminary effort or a system is not catching up, but I am wondering how it will change in the second quarter of 2018.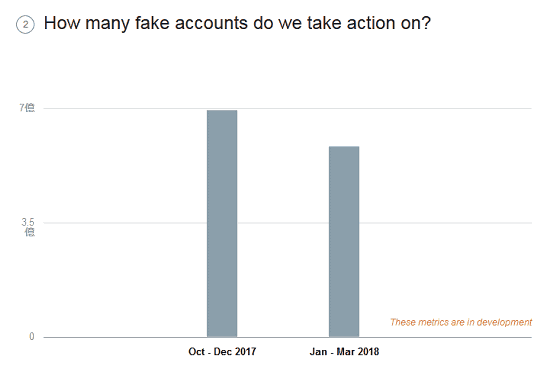 It is appropriate to think that extraordinary effort is being invested while utilizing the system, but Facebook seems that it is not yet thought that efforts are sufficient. Mr. Guy Rosen, vice president of product management at Facebook, said, "There are still many things to do to close violence, it will take several years before AI works well against malicious content." "For example, AI is not yet capable enough to judge whether someone is doing a hate speech or just discussing something," further technical development is indispensable in the future We are doing it.

The report released this time is said to be "Preliminary Report", and it is expected that the publication will continue while brushing up the content.