It is pointed out that the delay in vaccination is 'because the management system introduced by the government for 4.6 billion yen is useless'.

by
VCU Capital News Service | Flickr
Vaccination for the new coronavirus infection (COVID-19) has started in the United States, but it is
reported that
vaccination is delayed due to inadequate system. For this reason, it has been pointed out that the Centers for Disease Control and Prevention (CDC) contracted Vaccine Administration Control System (VAMS) has become unusable and 41 of the 50 states are not using VAMS. ..
$ 44 Million Vaccine System From CDC Gets Few Users Among States --Bloomberg
https://www.bloomberg.com/news/articles/2021-01-28/-44-million-vaccine-system-from-cdc-gets-few-users-among-states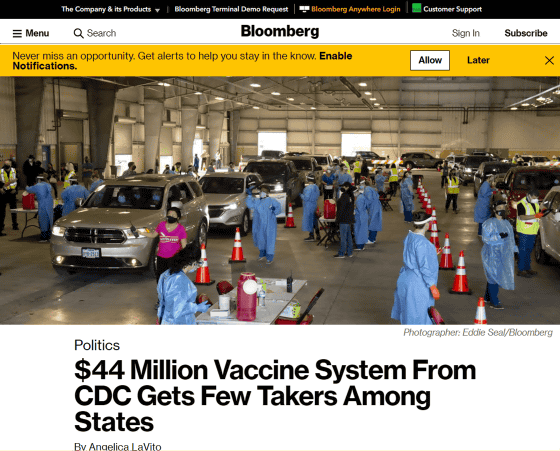 Go read this story about how bad software helped slow coronavirus vaccine distribution --The Verge
https://www.theverge.com/2021/1/30/22257950/go-read-this-software-coronavirus-vaccine-cdc
Only 9 states are using CDC's $ 44M COVID-19 vaccine tracking system
https://www.beckershospitalreview.com/data-analytics/only-9-states-are-using-cdc-s-44m-covid-19-vaccine-tracking-system.html
From the beginning, the CDC has centralized vaccination for new coronavirus infections for patients, hospitals, businesses and governments because 'people use disjointed registration sites to confuse the vaccination situation.' I have realized that I need a robust system. For this reason, CDC signed a contract with consultancy
Deloitte Touche Tohmatsu
in the spring of 2020 and spent $ 44 million trying to build a centralized VAMS.
However, according to the MIT Technology Review, many states have decided that 'VAMS is useless' and are using another system. Employees working in Connecticut and Virginia clinics report cases where VAMS randomly cancels reservations, locks out staff who should be able to use logging, and is uncertain about registration. .. The CDC is also aware of this situation and is addressing it, with some of the issues attributed to user errors.
The reason for the user error is that VAMS works only in Chrome and cannot be used in Internet Explorer, and there are also UI problems such as the 'Next' button being difficult to see. This makes it inconvenient for non-elderly people who are new to technology, and the facilities they use are nearly 'tech-supported,' said Courtney Rowe of the Connecticut Children's Medical Center. It even states that 'people over the age of 75 cannot log in to VAMS without help.'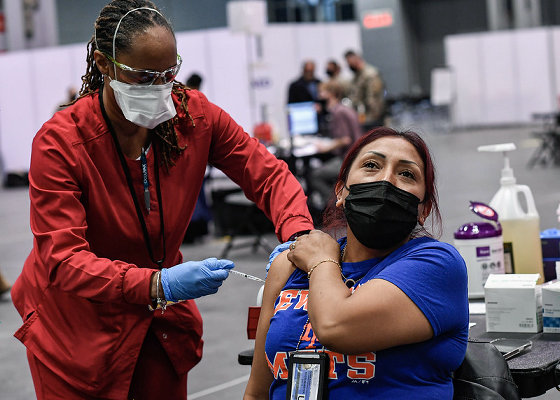 by Metropolitan Transportation Authority of the State of New York

For this reason, 41 of the 50 states in the United States are not using VAMS even one month after vaccination begins. Many states have refused to use VAMS because they couldn't solve the software problem, and Virginia has announced that it will switch to the 'Prep Mod' of the Multi-State Partnership for Prevention, a healthcare software provider. The Connecticut Public Health Service, which is using VAMS at the time of writing, also said it was looking for alternatives, saying that 'a system that can be used by non-English speaking people and visually impaired people'. He is considering introducing it.

The CDC holds regular meetings to reflect the voice of the state, and a Deloitte Touche Tohmatsu spokeswoman commented, 'We will continue to enhance the system based on feedback and VAMS user priorities.' I am.

in Note, Posted by logq_fa