EU imposes a total fine of about 1 billion yen on 'geoblocking' that can not buy specific games depending on the country on Steam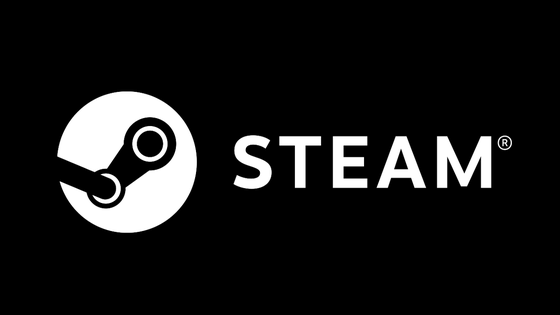 The
European Commission
(EC), the EU's policy enforcement agency, has announced to
Valve
, which operates the PC game sales platform '
Steam,
' and five game publishers, Namco Bandai, Capcom,
Zenimax Media
,
Focus Home
, and
Koch Media.
In total, 7.8 million euros (about 9), alleging that '
geoblocking
', which restricts the sale of some PC games based on the geographical conditions of users in the European Economic Region (EEA), violated EU antitrust law. Announced that it has imposed a fine of 109 million yen).
Antitrust: Commission fines Valve and five publishers of PC
https://ec.europa.eu/commission/presscorner/detail/en/ip_21_170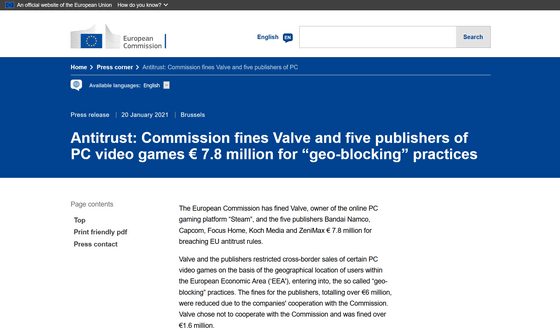 EU hits game distributor Valve, five others with 7.8 million euro fine | Reuters
https://www.reuters.com/article/us-eu-antitrust-valve/eu-hits-game-distributor-valve-five-others-with-7-8-million-euro-fine-idUSKBN29P1C6
In countries such as Czechoslovakia, Estonia, Hungary, Latvia, Lithuania and Poland, despite being EU member states, there were restrictions on the sale and activation of games available in other EU member states. .. Therefore, in April 2019, the EC sent a statement to Valve and five game publishers stating that 'blocking in certain countries violates EU antitrust law.'
Pointed out violation of antitrust law as a measure to prevent purchased games from playing on Steam in certain countries --GIGAZINE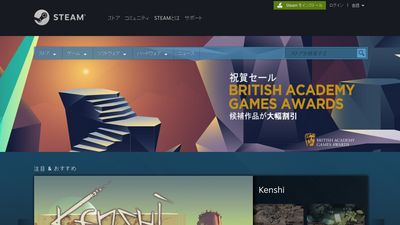 In a statement, the EC told Valve that it has set geographic restrictions on the activation of activation keys to launch games on Steam and geoblocks gameplay based on the user's geographic location. 'We asked Valve to place geographical restrictions on the activation of activation keys, and then offered the sale and distribution of activation keys to distributors in EU member countries.' I did. ' In addition, the EC reported from a four-year study that Valve and each game publisher had blocked the sale and distribution of approximately 100 titles of games to certain countries based on geographic conditions.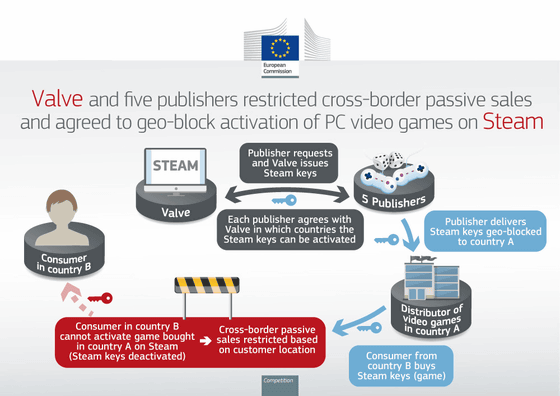 However, Valve did not acknowledge what was pointed out in this opinion and was fined 1.66 million euros (about 200 million yen). Meanwhile, Namco Bandai, Capcom, ZeniMax Media, Focus Home, and Koch Media acknowledged what was pointed out, reducing fines by 10% to 15%, but still totaling € 6.265 million (about 700 million euros). A fine of 86 million yen) was imposed.

'More than 50% of people in Europe play digital games. The European digital game industry is growing and has a market value of 17 billion euros (about 2.13 trillion yen),' said EC Vice-Chair Marguerite Vestager. ) More than that. Practices like geoblocking by Valve and five game publishers deprive European consumers of the opportunity to find the best product in the EU while benefiting from the EU digital single market. It will be. '