E Ink Corporation develops full-color e-paper 'E INK Gallery 4100' for e-book readers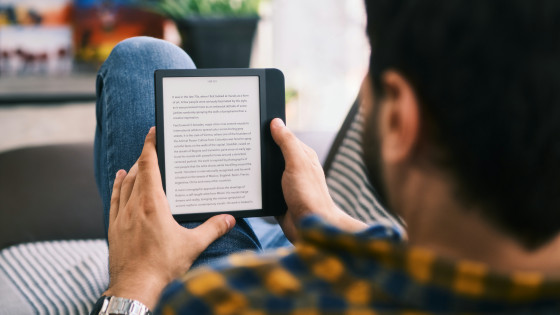 Electronic paper
is a medium that can electrically rewrite the displayed contents while maintaining the visibility and portability of the paper medium, and has the advantages of low power consumption and low eye strain. It was reported that
E Ink Corporation,
which develops such electronic paper, has developed a new full-color electronic paper '
E INK Gallery 4100
' for e-book readers.
E INK has developed ACEP Gallery 4100 Color E-Paper --Good e-Reader
https://goodereader.com/blog/e-paper/e-ink-has-developed-acep-gallery-4100-color-e-paper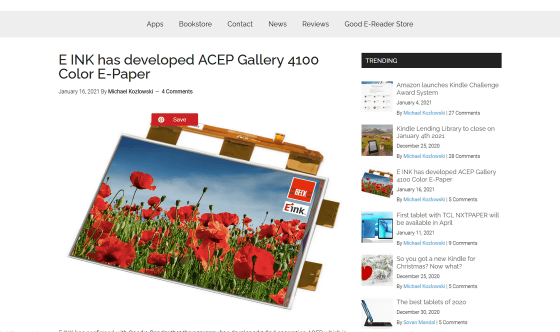 E Ink Corporation is a company that has developed
an electrophoresis method
that encloses charged white and black particles in microcapsules containing fluid and collects particles of a specific color on the display surface side by applying a voltage. By adopting this method for electronic paper, it has achieved display quality comparable to that of newspaper and copy paper output by laser printers, and has also achieved low power consumption and reduced eye strain.
In 2016, we announced the 'Advanced Color ePaper (ACeP)' that can display not only white and black but also other colors while maintaining rich colors and low power consumption. Similar to the conventional electrophoresis method, ACeP expresses full-color colors by embedding color pigments in all pixel elements, and maintains paper-like visibility even under various lighting without deterioration of image quality. I can do it. ACeP required a thick and heavy glass filter, so it was sold as electronic paper for
digital signage
.
Technology to make electronic paper full color is finally developed, power saving remains as it is --GIGAZINE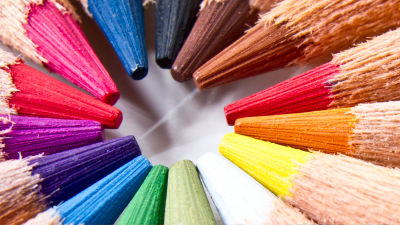 by
Andrés Nieto Porras
However, in 2019, E Ink Corporation announced a color electronic paper for terminals called '
E Ink Kaleido
' which has a mechanism different from ACeP, and the Hisense smartphone 'Hisense A5C' which appeared in 2020 and the electronic book made by PocketBook International Kaleido is installed in the reader 'PocketBook Color'. Following Kaleido's success, E Ink Corporation is focusing on developing electronic paper for use in consumer products, including the announcement of the Kaleido 2 for non-glass-based filters.
Electronic paper is finally in color! PocketBook Color Review | Gizmodo Japan
https://www.gizmodo.jp/2020/09/219826.html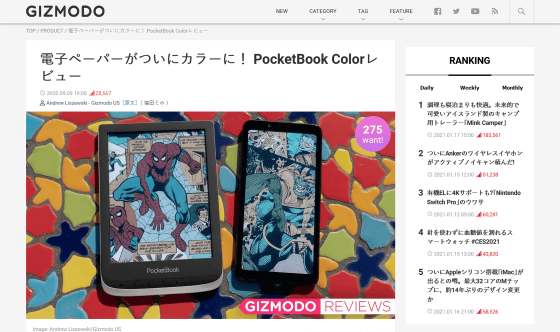 And on January 16, 2021, Good e-Reader, an overseas media that reports information related to e-book readers, reported that E Ink Corporation has developed a second generation ACeP with a subset of 'E INK Gallery 4100'. ..

The 2nd generation ACeP does not use a glass-based filter, and the color layer is adhered to the thin film of electronic ink, and the weight and thickness of the electronic paper body is minimized. In addition to being able to display more than 40,000 different colors, it seems that the page update speed has been improved and the 'ghost' that remains displayed before rewriting has been reduced.

The newly announced second-generation ACeP will be sold to e-reader developers looking for a high-resolution alternative to Kaleido 2 rather than electronic billboards. The Gallery 4100 development kit has already been sent to all major e-reader developers, and it is likely that the first commercial device will be released in 2022. 'E-reader companies will have two different options for future hardware, the Gallery 4100 and the Kaleido 2,' said Good e-Reader.