The technology that electronic paper becomes full color is finally developed, the power saving performance is intact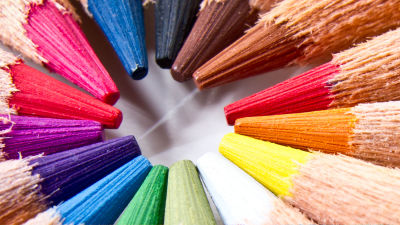 ByAndrés Nieto Porras

It is characterized by freely bending the display and saving power.Health TrackerAnd Kindle have also been adoptedElectronic paperDevelopers ofE InkAnnounced that it has developed a new full-color electronic paper.

E Ink Announces Advanced Color ePaper, a Breakthrough Technology for Color EPD Applications | Business Wire
http://www.businesswire.com/news/home/20160524006209/en/Ink-Announces-Advanced-Color-ePaper-Breakthrough-Technology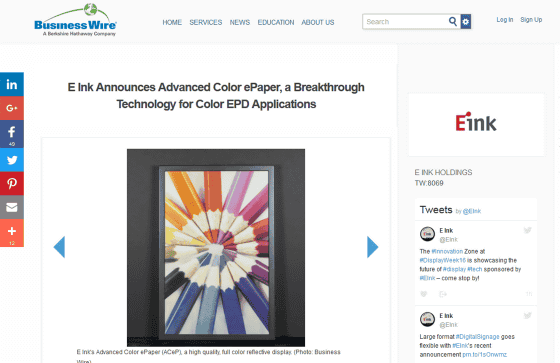 Full color electronic paper is called Advanced Color ePaper (ACeP). It is the core technology of electronic paperElectrophoretic display (EPD)This is the first time that each pixel of a full color has been realized without using a color filter array (CFA), so in the futureElectronic signageIt is considered to be applied to.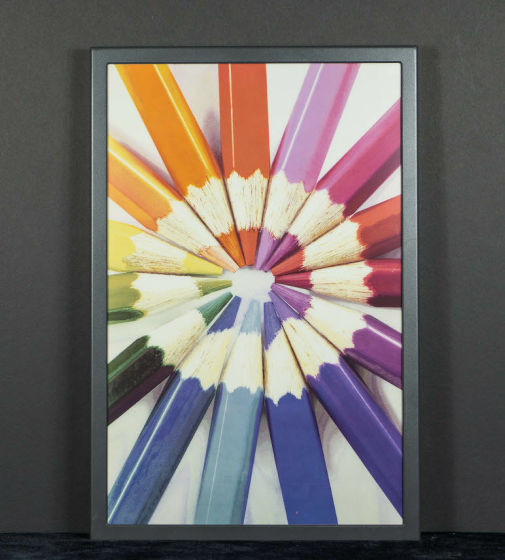 EPD creates letters and images by moving particles floating in a transparent liquid by an electrolytic load. ACeP uses colored pigments and realizes the richness of colors because each pixel itself is full color, rather than creating colors by combining adjacent pixels like color filter arrays. Also, it does not mean that the power consumption will not become large even if it is full color, and it is the same power saving and readability as before.

Frank Ko of President E Ink said, "At the core of E Ink is the material and technology.The central mechanism of the product was developed inside E Ink.We will develop ACeP with next generation EPD display product We believe it will be the foundation of. "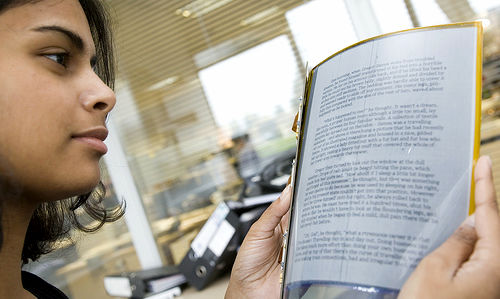 ByEarl Jeffson

Although the technology of incorporating colors into pixels already exists, they all had the problem of being technically complicated and too expensive to manufacture. Therefore, in developing ACeP, it is extremely innovative that researchers solved the problem of "how to incorporate color into pixels at a commercially usable level". E Ink's CTO Michael McCreary said "E Ink's research and development team was deeply aware of the electrophoretic display and was experienced, so I was convinced that the development of ACeP is possible. Many breakthroughs have occurred over the years we have been working. "

In addition, ACeP is being held at the Moscone Center in California, USA, from May 24 (Tue) to 26 (Thurs), 2016Display WeekIt is on display at.