Samsung announces new flagship SoC 'Exynos 2100' to be installed in Galaxy S21 with 5G support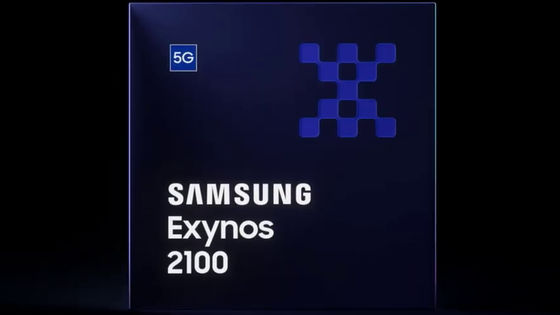 Samsung announced the new flagship
System on a Chip (SoC)
'
Exynos 2100
' for 5G communication, which is expected to be installed in the new model '
Galaxy S21
' scheduled to be released on Thursday, January 14, 2021.
Samsung Sets New Standard for Flagship Mobile Processors With Exynos 2100 – Samsung Global Newsroom
https://news.samsung.com/global/samsung-sets-new-standard-for-flagship-mobile-processors-with-exynos-2100
Exynos 2100: Exynos On Official Replay | Samsung --YouTube
Samsung announces Exynos chip expected to power the Galaxy S21 internationally --The Verge
https://www.theverge.com/2021/1/12/22226849/samsung-exynos-2100-chip-processor-galaxy-s21-international
'Exynos 2100' is an octa-core, the main CPU is Arm Cortex-X1 (2.9GHz), the sub CPU is Arm Cortex-A78 (2.8GHz) × 3 and Arm Cortex-A55 (2.2GHz) × 4.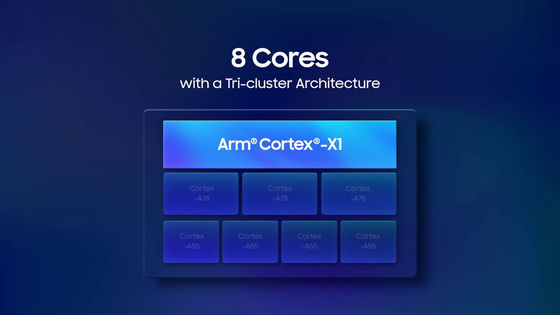 GPU is equipped with Arm Mali-G78. Performance is improved by 40% compared to the conventional model.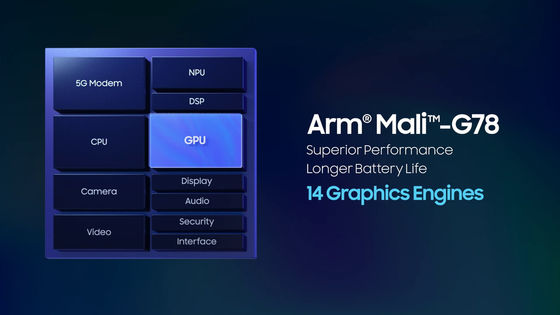 Manufactured on the 5nm process, performance is improved by 10% and power consumption is reduced by 20% compared to conventional 7nm process products.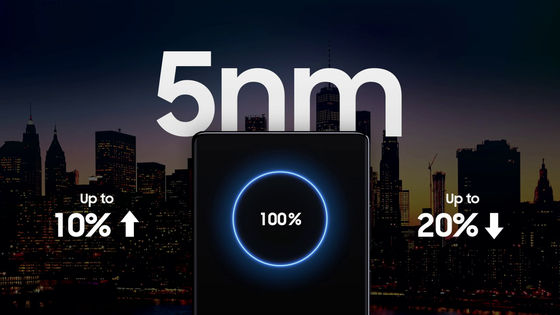 As for the camera sensor, it supports up to 200 megapixels and can be connected to up to 6 sensors at the same time. In addition, since it can process information from up to four cameras at the same time, it is useful for correction during telephoto shooting and ultra-wide-angle shooting.