Samsung announces the first 0.64 micrometer / 50 million pixel image sensor 'ISOCELL JN1'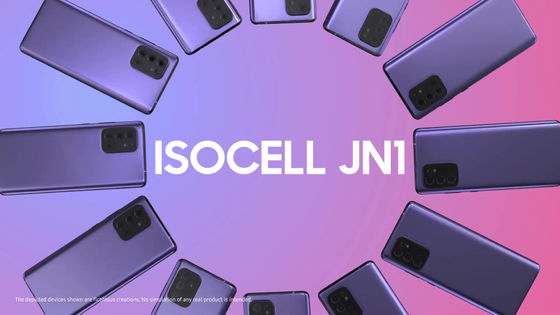 On June 9, 2021, Samsung announced the ISOCELL JN1 image sensor with a pixel size of 0.64 micrometers. Samsung already has a mass production system for ISOCELL JN1, so smartphones equipped with the industry's smallest image sensor are scheduled to appear in 2021.

Samsung Breaks New Ground with Mass Production of Industry's Smallest 0.64 μm-pixel Mobile Image Sensor

https://www.samsung.com/semiconductor/minisite/isocell/newsroom/pressrelease/samsung_breaks_new_ground_with_mass_production_of_industry_s_smallest_0_64um_pixel_mobile_image_sensor/
ISOCELL JN1: Features and Specs | Samsung
https://www.samsung.com/semiconductor/minisite/isocell/mobile-image-sensors/isocell-jn1/
ISOCELL JN1: ISOCELL Unroll Official Replay | Samsung --YouTube
ISOCELL JN1 packs 50 million pixels in a 1 / 2.76 inch format, making it the smallest existing 50 megapixel sensor.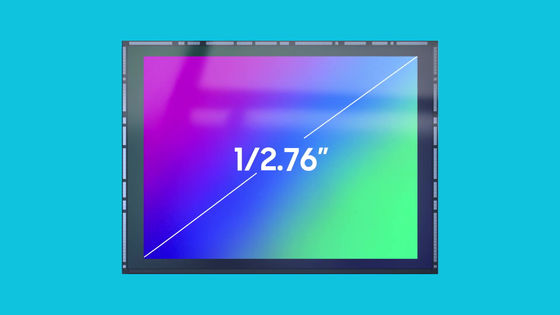 Fully compatible with the most popular mobile image sensor, the 1 / 2.8 inch sensor, it can be used for both rear and in-camera.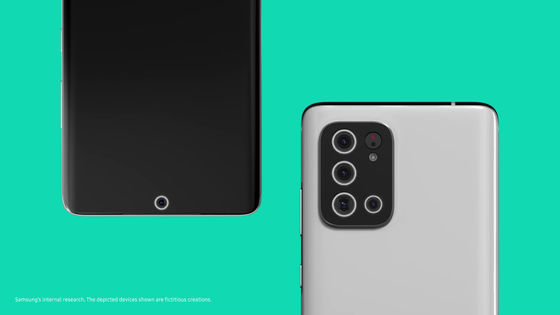 Due to its high resolution and compactness, the height of the camera module can be reduced by about 10% compared to the 0.7 micrometer 48 megapixel sensor.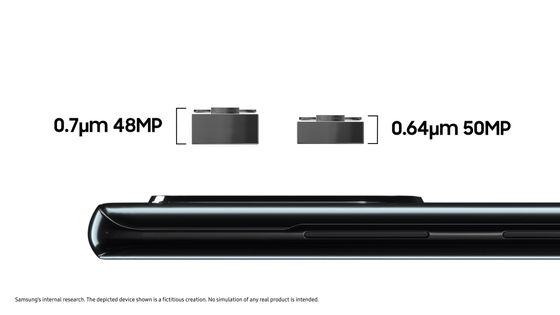 In addition, 'Tetra pixel technology' that integrates four adjacent pixels and behaves like a 1.28 micrometer size pixel to increase the light absorption rate and take bright pictures without noise even in a dark environment ...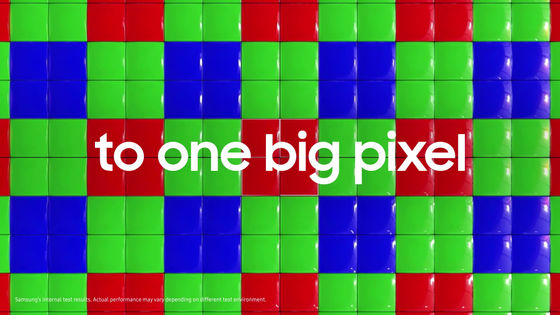 It also supports functions such as 'Interscene HDR' that shoots twice with different ISO sensitivities and achieves both sharpness in bright areas and detail in dark areas.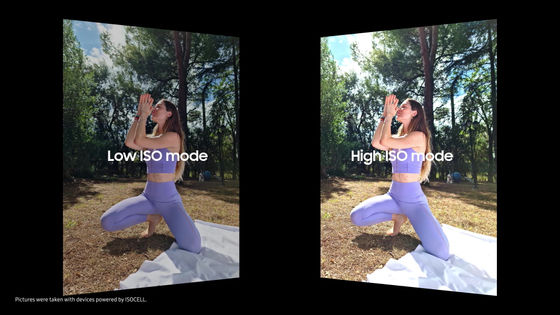 With these technologies, cameras that use ISOCELL JN1 can produce vivid high-resolution photos ...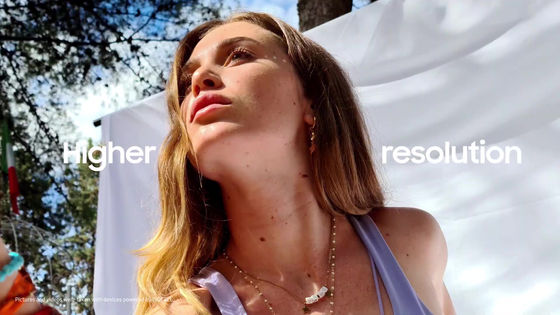 It is possible to shoot high-quality and smooth movies at 4K60fps.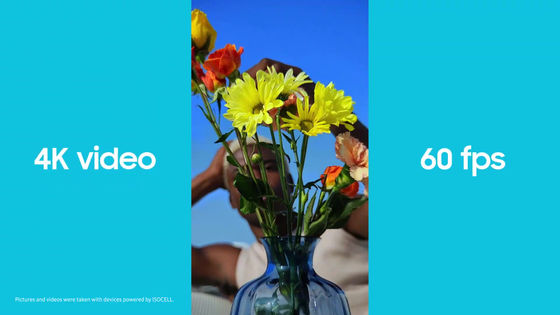 Samsung says, 'Smartphones with ISO CELL JN1 will be available in the second half of 2021.'