'Cup Noodle Mysterious Meat Kimchi' tasting review that warms the body slowly with the spicy soup of kimchi & garlic with that mysterious meat rumbling


'Cup Noodle Mysterious Meat Kimchi ', which is a combination of kimchi and 'Mysterious Meat', which is a standard ingredient of Nissin's cup noodles, appeared on January 11, 2020 (Monday). It contains plenty of mysterious meat, and it is said that it is a 'spicy ume' soup with kimchi flavor and pork umami, so I actually tried it to survive the cold winter.

Cup Noodle Mysterious Meat Kimchi | Nissin Foods Group

https://www.nissin.com/jp/products/items/10265
The package of 'Cup Noodle Mysterious Meat Kimchi' looks like this.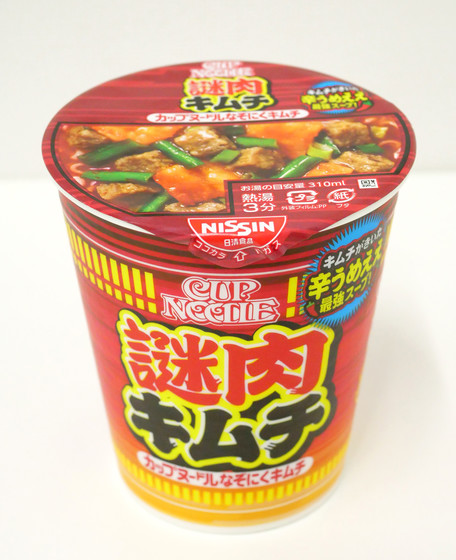 The spiciness level indicated on the package is 2 out of 5 levels, and it seems that it is not so spicy.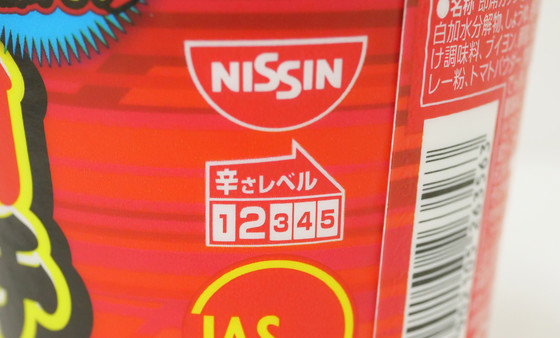 Looking at the raw materials, in addition to the pork seasoning that is familiar in cup ramen, the soup also has names such as hakusai seasoning, miso seasoning, and fish sauce. In addition, the kayaku is minced pork with seasoning, Chinese cabbage kimchi, garlic, and green onion.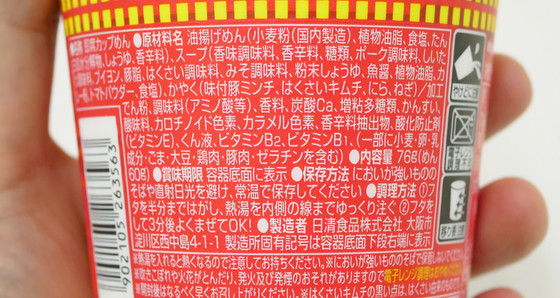 Calories are 343 kcal per cup.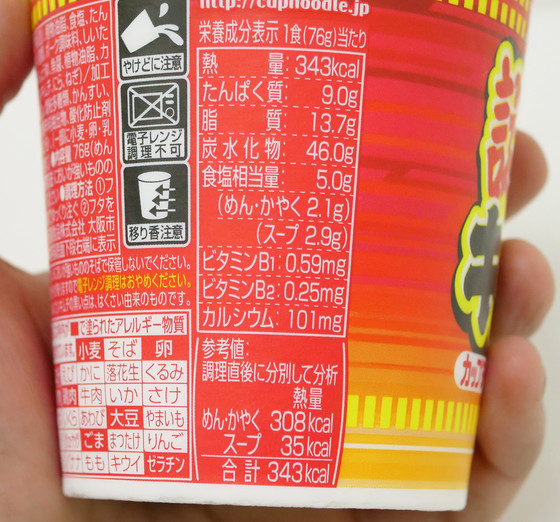 If you open the lid and look inside, you will find that mysterious meat. In addition, we were able to confirm the appearance of garlic and kimchi along with the mysterious meat.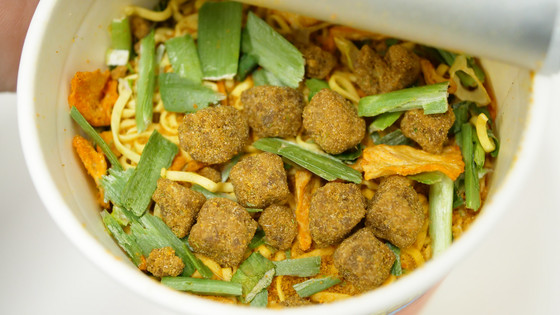 Pour hot water ...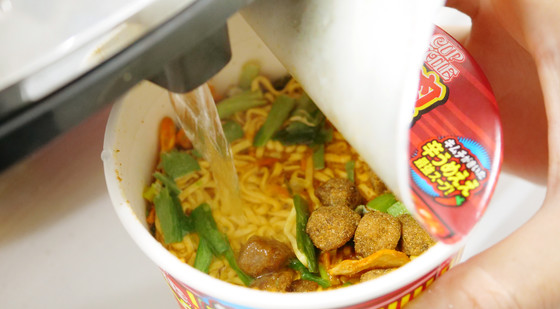 Wait 3 minutes.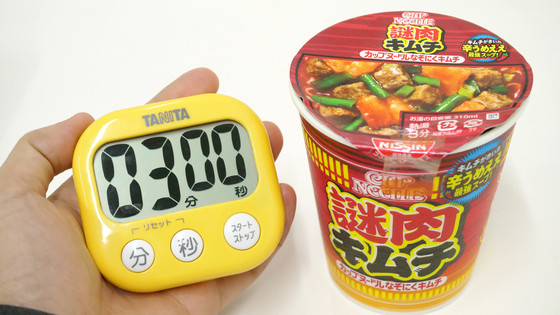 After 3 minutes, open the lid and it looks like this. The smell of kimchi and garlic is just right around.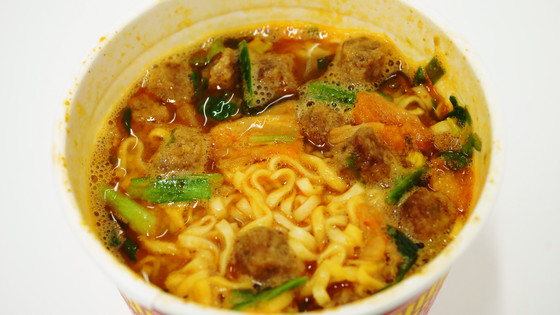 When I scoop up the soup, it's not a thick type, but a smooth and transparent soup.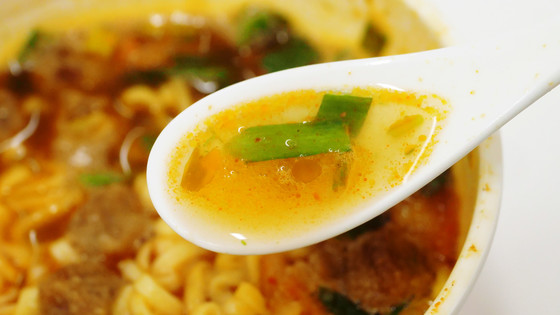 The noodles are the same as the usual cup noodles. When you sip it vigorously, you can feel the pungent spiciness of chili peppers and the faint sourness derived from kimchi, but it is not so spicy and even people who are not good at spicy foods can eat it. The spiciness lasts slowly, so it feels like your body warms up when you eat it. Also, if you chew the mysterious meat, the umami of the pork will overflow.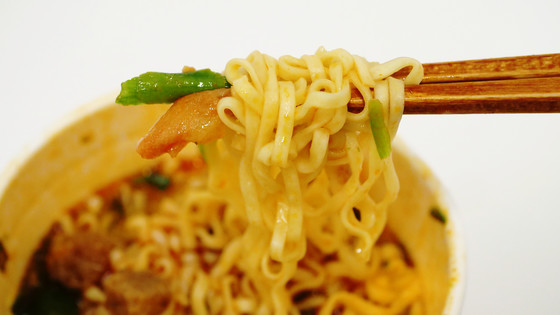 Cup Noodle Mysterious Meat Kimchi can be purchased at supermarkets and convenience stores nationwide from January 11, 2020 (Monday). The suggested retail price is 193 yen excluding tax.