Facebook is charged with antitrust violations, Instagram and WhatsApp are also requested to sell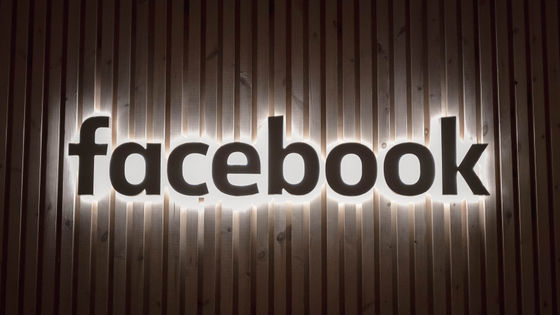 The
Federal Trade Commission
(FTC)
of the
United States announced on December 9, 2020 that it has filed a lawsuit against Facebook on suspicion of violating antitrust laws. FTC has called for the sale of these services, saying Facebook's acquisition of Instagram and WhatsApp is anti-competitive. Following the FTC, a total of 48 state and territory attorney generals also sued Facebook for similar reasons.
FTC Sues Facebook for Illegal Monopolization | Federal Trade Commission
https://www.ftc.gov/news-events/press-releases/2020/12/ftc-sues-facebook-illegal-monopolization
Lawsuits Filed by the FTC and the State Attorneys General Are Revisionist History --About Facebook
https://about.fb.com/news/2020/12/lawsuits-filed-by-the-ftc-and-state-attorneys-general-are-revisionist-history/
The FTC is suing Facebook to unwind its acquisitions of Instagram and WhatsApp --The Verge
https://www.theverge.com/2020/12/9/22158483/facebook-antitrust-lawsuit-anti-competition-behavior-attorneys-general
The FTC announced on December 9 that it 'filed Facebook for antitrust violations.' In a statement, FTC said, 'Facebook acquired Instagram, an up-and-coming rival in 2012, WhatsApp, a messaging app, in 2014, and imposed anti-competitive conditions on software developers. We've used organizational strategies to eliminate the threat of monopoly on Facebook. Such actions hurt competition, give consumers no choice, and deprive advertisers of the benefits of competition. I accused him.
In the United States, there is a growing view that major IT companies are monopolizing the market and hindering healthy competition, and in July 2020, the antitrust subcommittee of the US House of Representatives Judiciary Committee held a
hearing
. We are summoning Facebook CEO Mark Zuckerberg. In addition, a question and answer session at that time revealed the existence of an internal document showing that Facebook's acquisition of Instagram was aimed at 'neutralizing competitors,' which was controversial.
Facebook's acquisition of Instagram reveals documents showing that it was aimed at 'neutralizing competitors'-GIGAZINE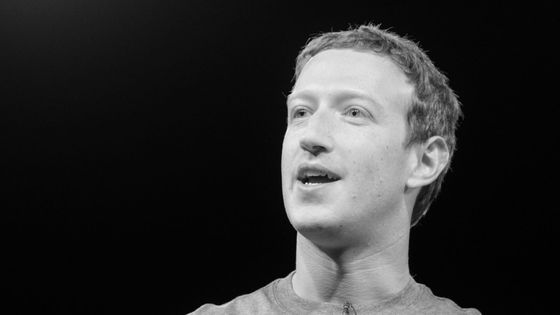 by
Alessio Jacona
The FTC also accused
Facebook of blocking access
to
Facebook's API for
Twitter's short-movie sharing service
Vine
, and accused software developers of imposing anti-competitive conditions over the years. I will.
As a way to remedy these antitrust violations, FTC told Facebook to 'sell assets such as Instagram and WhatsApp,' 'prohibit imposing anti-competitive conditions on software developers,' and 'future. Please notify the FTC in advance of the merger or acquisition and ask for approval. '
'Personal use of social networks has become a central part of life for many Americans, so Facebook's actions to maintain its monopoly are consumption,' FTC
Competition
Director Ian Connor said in a proceeding. It can be said that consumers deny that they will benefit from competition. Our goal is to correct these anti-competitive behaviors of Facebook, restore competition, and promote innovation and free competition. That's it. '
Apart from the FTC, a total of 48 Attorney Generals in 46 states, including New York, and the two territories of the District of Columbia and Guam,
filed
a
(PDF file) suit against
Facebook on the same day for the same reasons as the FTC. .. Attorney General Leticia James of New York said at a news conference, 'For nearly a decade, Facebook has used its advantage and monopoly to smash small rivals and wipe out competition.' It was.


In response to this move, Facebook's vice president and legal adviser Jennifer Newsted said in an official blog, 'The acquisitions of Instagram and WhatsApp have both been reviewed by regulators. The FTC went to Instagram in 2012. After requesting detailed ' second request ' disclosure of the acquisition, the deal was unanimously approved, and the European Commission reviewed WhatsApp deals in 2014 in any potential market. We have determined that there is no risk of hindering competition, 'he said.

"We have been and will continue to do business in a highly competitive environment. Our acquisition of other companies is from a competitive perspective," said Newsted. It was also good for advertisers and people, so I'm convinced that the court will show evidence that Facebook, Instagram and WhatsApp are working together to compete in the market with great service. I'm looking forward to going to court because I'm doing it, 'he said, clearly stating his opposition.

Regarding the proceedings, IT news site The Verge said, 'The US government deters Big Tech following the lawsuit against Google in October 2020 for illegally monopolizing the search and online advertising market. This is the second major effort we are making to do so. '

The following article details the Google proceedings of the US Department of Justice, which has been regarded as the first major proceeding in about 20 years since the AT & T proceedings in 1974 and the Microsoft proceedings in 1998.

Google is sued by the Justice Department for 'antitrust violations'-GIGAZINE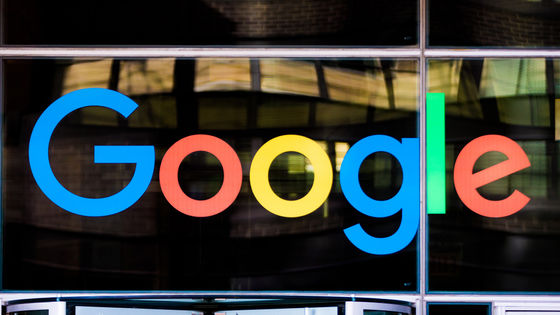 by Thomas Hawk