Live distribution of HDR video is possible on YouTube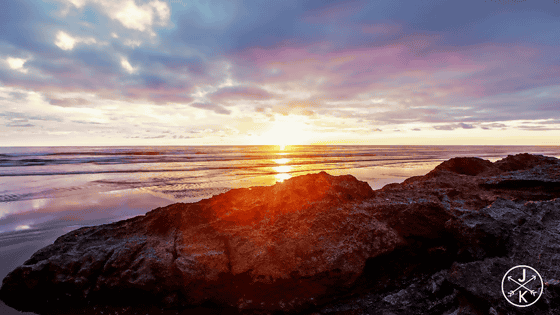 YouTube has announced that it supports HDR (
High Dynamic Range
) for live distribution. Until now, only regular movies were supported on YouTube, but with the support for live distribution, you will be able to enjoy more beautiful images on YouTube in real time.
Seeing is believing: Launching HDR for live streams
https://blog.youtube/news-and-events/seeing-believing-launching-hdr-live-streams/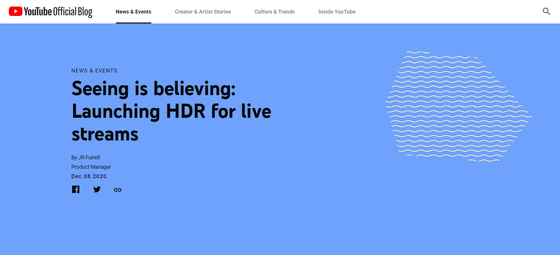 YouTube Is First Video Platform to Support HDR Livestreaming --Variety
https://variety.com/2020/digital/news/youtube-hdr-livestreaming-1234848605/
HDR is an abbreviation for high dynamic range, and refers to an image in which the brightness difference (dynamic range) between bright and dark areas is wider than before. You will be able to see details in dark and bright places that could not be expressed by the conventional SDR (Standard Dynamic Range), and the appearance will be closer to what you see with the naked eye. However, not only HDR to achieve high-quality images, the 4K ~ 8K resolution,
DCI-P3
and
BT.2020
,
BT.2100
wide color space such as, a high frame rate such as 60fps or 120 fps, 10bit ~ 12bit The bit depth of is also required.
Below is an image comparing SDR (top) and HDR (bottom) published by YouTube.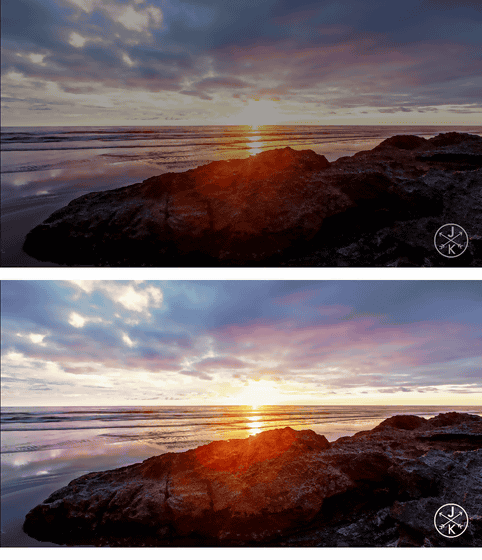 In addition, you can see an example of a comparison movie of SDR and HDR actually released on YouTube from the following.

4K HDR (HLG) -comparison to SDR | Sony | α --YouTube


YouTube has been supporting HDR since 2016, but only uploaded movies, not live streams. However, by using an encoder that has been supported since December 8, 2020, it will be possible to live-stream HDR video to YouTube. Also, if your device supports HDR video, you can enjoy live distribution of HDR video.

YouTube says, 'We are very impressed with the creators adding a whole new dimension to their videos with HDR, and we look forward to what the support for HDR video will mean for the live distribution industry.' Said.