Cute new coronavirus infection image 'Frontliner Heroes' that can be downloaded for free and used for commercial purposes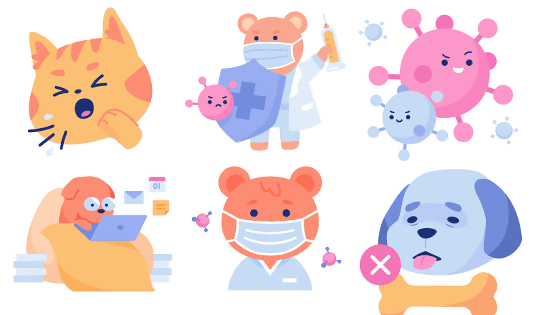 ' Frontliner Heroes ', which is a free download of 24 illustrations that show various things related to the new coronavirus infection (COVID-19) in an easy-to-understand and cute manner, and a free and royalty-free vector image with animation can be downloaded. Published by
Pixel True on the
site. All images are high quality vector images that can be used for commercial purposes or modified
under
a
Creative Commons license
.
Frontliner Heroes
https://www.pixeltrue.com/frontliner-heroes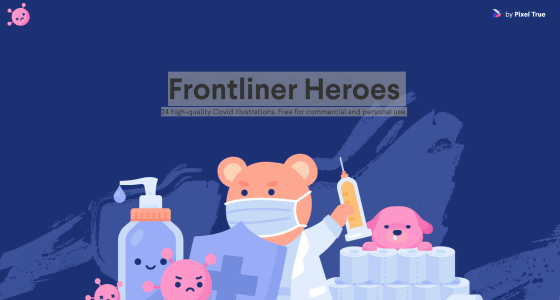 There are 24 types of images that can be downloaded for free. I think that it is an image centered on viruses because it is related to COVID-19, but there are images related to the overall epidemic of COVID-19 such as 'online lessons', 'isolated life', and 'social distance'.



Hygienic things such as 'disinfectant', 'wearing a mask', 'washing hands' ...




There are also illustrations of fighting doctors such as 'frontline heroes', 'mummy' full of bandages, and 'bad humans' eating snacks while sloppy on the sofa.




'Toilet paper holder' 'Handshake avoidance' 'Working from home'




'Handshake avoidance 2' 'Cough' 'Suffocation'




'Sore throat' 'Headache' 'I don't smell'




'Virus' 'I don't feel the taste' 'Sneeze'




Symptoms and treatments such as 'pharyngeal examination', 'fever', and 'fight of vaccine development' were also illustrated.




You can download it from 'Download Pack' at the bottom of the page. When I actually pressed the button ...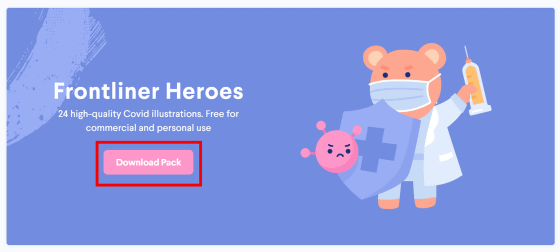 The ZIP file has been downloaded.
Decompress
using free software such as
Explzh
.



Click 'COVID-19 Pack 4' ...




A total of 24 images will appear in each title folder.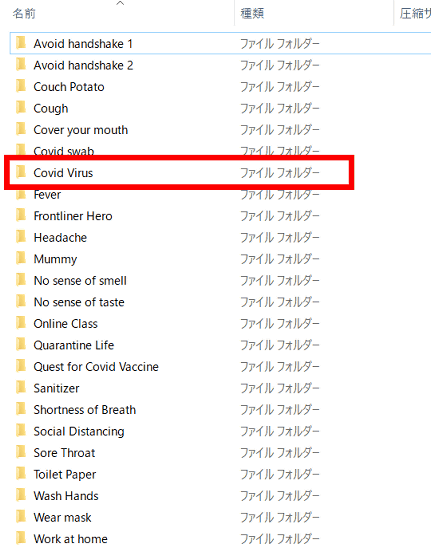 When I opened the folder, there were three file formats: AI file, PNG file, and SVG file.