Apple announces a program to replace the iPhone 11 display for free


It turned out that some iPhone 11 screens became unresponsive to touch due to a malfunction caused by the display module, so Apple announced a program to replace the iPhone 11 with touch operation problems free of charge. The problem is known for iPhone 11s manufactured between November 2019 and May 2020.

IPhone 11 Display Module Replacement Program for Touch Issues-Apple Support

https://support.apple.com/ja-jp/iphone-11-display-module-replacement-program
On December 4, 2020, Apple announced the iPhone 11 Display Module Replacement Program for Touch Issues. Apple states that 'Apple or an Apple Authorized Service Provider will provide free repair service' for devices that are eligible for the program on the problematic iPhone 11.
To find out if your iPhone 11 is eligible for the program, simply enter the serial number in the text box on the
exchange program page
.



To check the serial number of your iPhone, first open the Settings app and tap 'General' → 'Information'. Then, the 'serial number' will be displayed in the red frame at the top of the screen.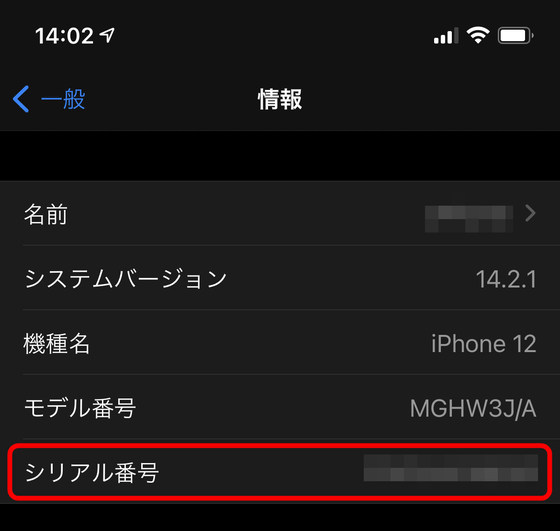 To receive the exchange program, you must bring your device to an Apple Authorized Service Provider or an Apple Store retail store. At that time, Apple will inspect the actual device, and it will be verified again whether the target terminal is the target of the program. Apple recommends
backing
up your
iPhone to
iCloud or your computer before sending your iPhone 11 for repair.
In addition, Apple said, 'If there is any damage that interferes with the repair, such as a crack on the screen, it must be repaired first. In some cases, a separate repair fee may be charged.' It is also written.