Enhanced community functionality on Google Maps to make it easier to get local information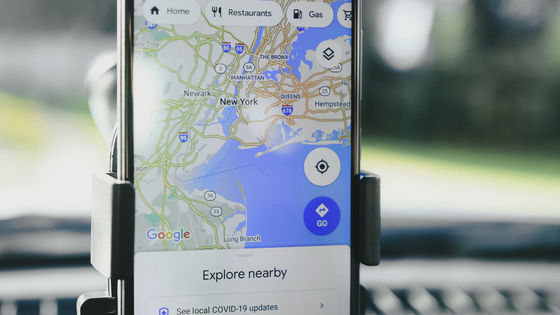 The community function of the app version of Google Maps has been updated. Get the latest reviews, photos, and posts from users, as well as updates and recommendations from trusted local sources, publisher articles, and more.

A new way to discover what's happening with Google Maps

https://blog.google/products/maps/discover-more-with-google-maps-community-feed/
Google Maps'community feed' coming to Android, iOS ―― 9to5Google
https://9to5google.com/2020/12/01/google-is-putting-a-new-community-feed-front-and-center-in-maps-for-android-ios/
Google adds more discovery to Google Maps with'community feed'
https://searchengineland.com/google-adds-more-discovery-to-google-maps-with-community-feed-344258
To use the Google Maps community feature, tap the 'Spots' tab at the bottom left, then tap the window that rises from the bottom.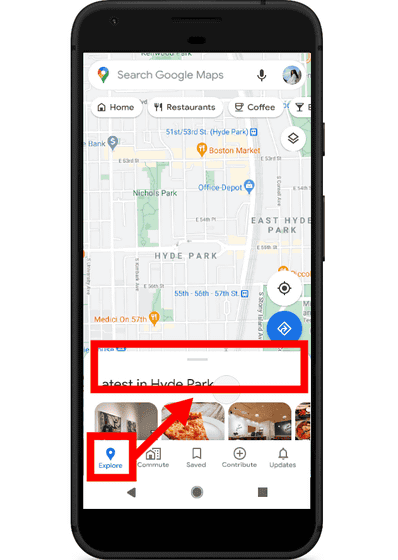 Then, you will see a 'community feed' that includes recommended spots in the area, updated information on local businesses, and a list of attention.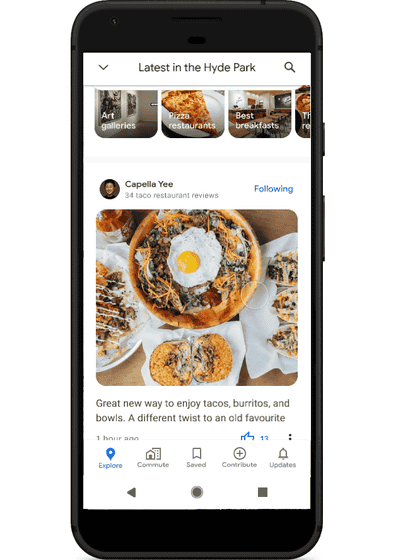 With the community feed, you can follow your favorite restaurants and users, and easily get useful information about the area, such as restaurants offering limited-time menus and changing opening hours. When getting new information, the recommended information estimated from your
location history
etc. will be displayed preferentially.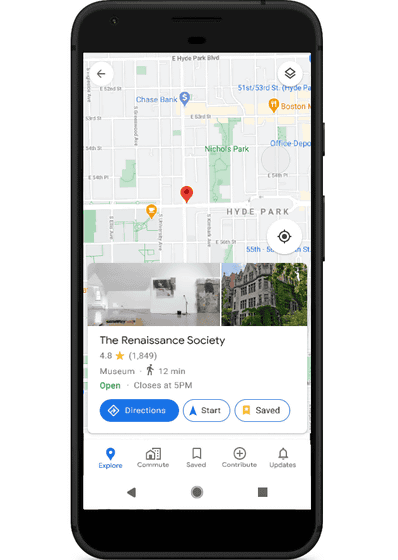 According to Google, the number of ratings, reviews, photos, updates, answers and other contributions posted on Google Maps reaches 20 million daily. Google says it plans to enhance its community feed to make it easier to find useful information for its users.