We announced the addition of 'Visual Snapshot' function to Google Assistant that Google will visualize and display day's schedule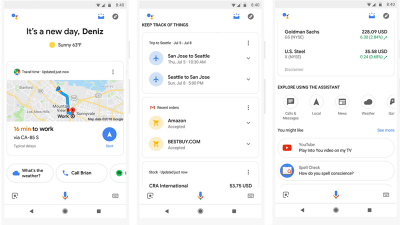 Google announced that it will add a " Visual Snapshot " function that visualizes and displays the schedule of the day's actions from information such as current location on Google Assistant which is the company's AI assistant application.

Stay on top of your day with proactive help from your assistant
https://www.blog.google/products/assistant/stay-top-your-day-proactive-help-your-assistant/

Now you can use Google Assistant to map out your day - The Verge
https://www.theverge.com/2018/7/17/17582294/google-assistant-map-your-day

Visual Snapshot is a function of listing and displaying the schedule of a day such as reservations for airplanes and restaurants, conferences etc. Actually using Visual Snapshot, you can confirm by checking the schedule summary etc while scrolling by clicking the image below.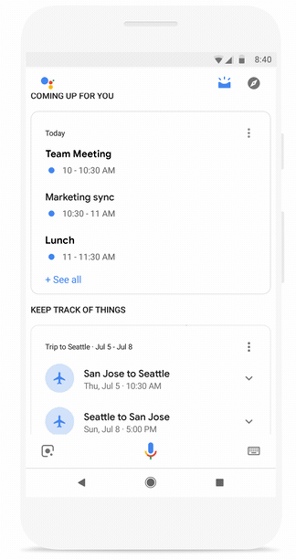 Visual Snapshot can also work with applications such as Google Keep and Any.do, so you can remind your appointments from memos, schedules, ToDo lists etc. saved with these apps, and traffic such as trains and planes you plan to board The function to display the operation information etc. of the institution is also carried.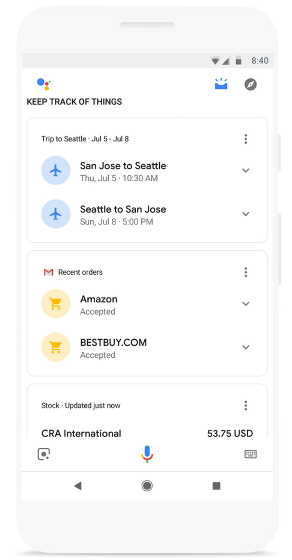 In addition to this, information such as current time, user's present location, traveling speed etc can be considered. It seems that it is possible to calculate the necessary time to move to the destination according to whether the user is riding a bicycle or walking.

According to Google, the Visual Snapshot feature is scheduled to be published in the week of July 15, 2018, and if it is a terminal running Google Assistant, it can be used for both Android and iOS.