eBay warns against fraudulent listing of PS5 photos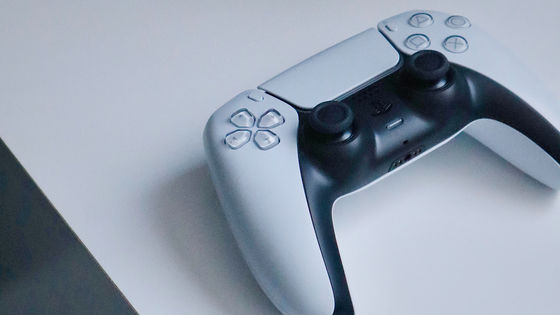 The world's largest Internet auction site '
eBay
' tells sellers who sell
PlayStation 5
(PS5) photos 'PS5 photos will be deleted from the site and appropriate measures will be taken for sellers. I warn you.
eBay issues warning to scammers selling photos of PS5s --Eurogamer.net
https://www.eurogamer.net/articles/2020-11-28-ebay-issues-warning-to-scammers-selling-photos-of-ps5s
Since the PS5 was released on November 12, 2020, products pretending to be the PS5 itself, such as 'PS5 photos', have been put up for sale on auction sites such as eBay. According to game media Eurogamer.net, a user contacted eBay's customer support after noticing that a PS5 photo was listed.
The reason why PS5 photos are listed on the auction site is simple: users who want PS5s that continue to be out of stock at retail stores are expecting to buy PS5 photos 'by mistake'. On auction sites such as eBay, not only PS5 photos, but also PS5, which is more expensive than the list price sold by resellers, is regarded as a problem. High-priced resale of PS5 is also regarded as a problem in Japan, and it is reported that the seller Sony Interactive Entertainment has
expressed
its
opinion
to Mercari and the reseller group has secured as many as 3,500 PS5s.
It is clear that the reseller group has secured 3500 PS5 units --GIGAZINE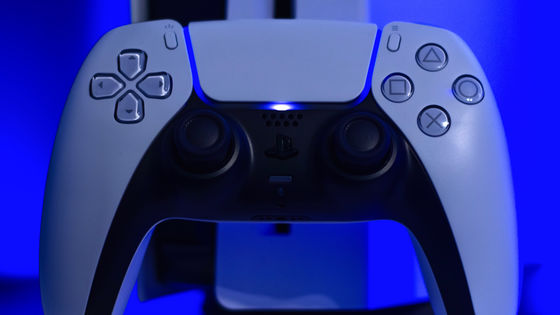 eBay is also aware of these issues, and will gradually delete the PS5 photos that are on sale from the site and take action against sellers who have committed fraudulent acts to users.
eBay has issued a statement to Eurogamer.net: 'We blame opportunistic sellers for trying to mislead other users. Market their representative' PS5 Photo 'list. We are in the process of removing it from the place and will take appropriate action against the seller. Buyers should be careful and read the description of the item for sale, especially when purchasing expensive items. Buyers of unexplained items can only get a refund through the Refund Guarantee if they complete the transaction on eBay. '
Many 'PS5 photos' remain on eBay at the time of writing the article. The following is the 'PS5 photo' that was actually sold on eBay, and as the 'Photo Only' is written at the end of the product name, the PS5 itself is not sold, but the photo Only for sale. In addition, according to the item description, PS5 A4 size photos will be shipped within 2 to 3 business days.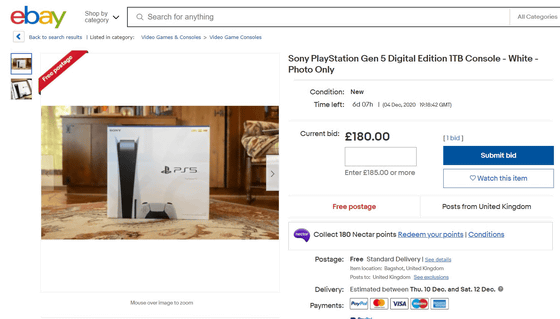 There are many listings on eBay that clearly do not include the PS5 itself, as well as fraudulent listings using photos. The following is the product name 'PS5', but only a photo of an empty cardboard is attached. In addition, in the item description column, 'It is a product that sells the artist's thoughts about how empty the life without PS5 feels.' 'The winning bidder will receive an empty box. How sad and empty I am. It represents whether it is. '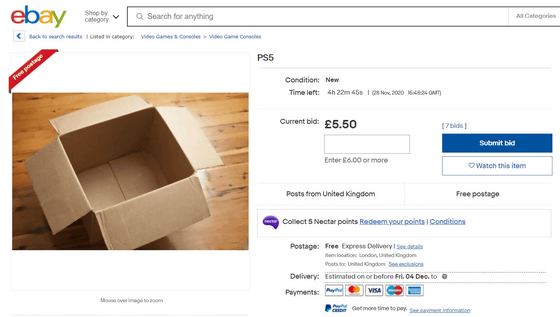 in Game, Posted by logu_ii