Fried chicken flavor appeared in caramel corn, I actually tried whether it was caramel or chicken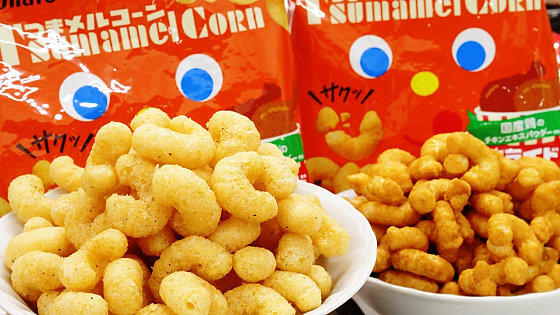 From 'Caramel Corn', which is characterized by the flavor of caramel and peanuts, ' Tsuma Mel Corn Fried Chicken Flavor ' , which spreads the flavor of spices and domestic chicken chicken extract powder, has appeared on October 26, 2020. I was worried about the finish, saying, 'It's a caramel corn, but it has a fried chicken flavor ...?!', So I actually tried it.

Unsweetened caramel corn that is easy to pick up! New release of 'Tsumamerucorn Fried Chicken Flavor'

https://www.tohato.jp/news/news.php?data_number=1762
This is the new 'Tsumameru Corn Fried Chicken Flavor'. The package says 'Use domestic chicken extract powder'.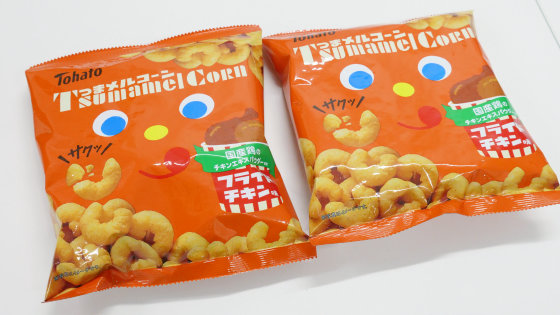 Looking at the back side, the front of the raw material is written as corn grits / vegetable oil, which is the same as the original caramel corn. Spices, chicken extract powder, spice extracts, etc. are included only in Tsumamerucorn and fried chicken flavors.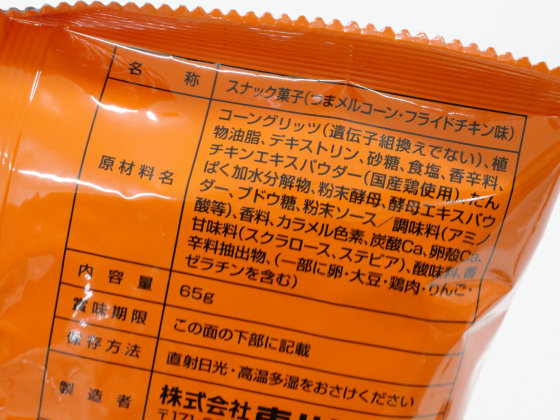 Calories are 383 kcal per bag of 65 g.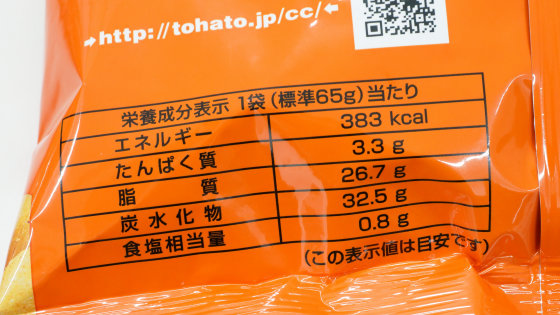 I arranged the Tsumameru corn fried chicken flavor (left) and the original caramel corn (right). The original caramel corn found at the supermarket is a 10% increased version, with a content of 88g and calories of 493kcal.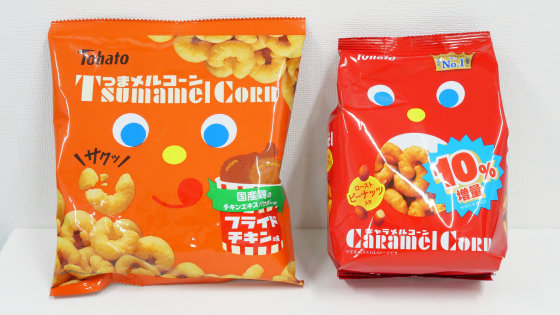 When I open it, it looks like this.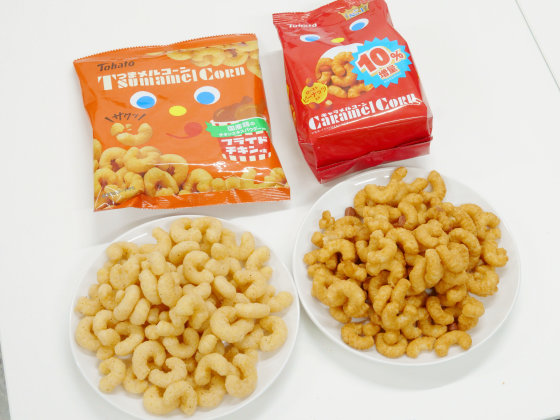 Tsumame corn fried chicken taste is 65g, the original is 88g, but it looks about the same amount.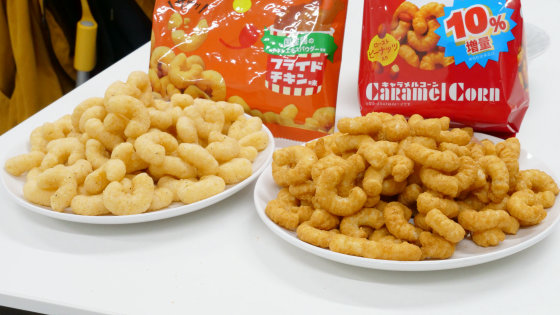 When comparing each one, the size is almost the same, but the Tsumame corn fried chicken taste has a shallow groove in the original caramel corn and a smooth form.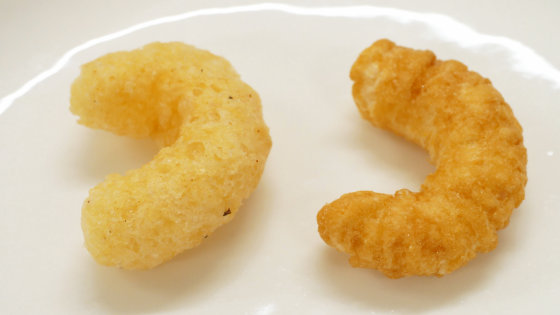 When
I ate it while thinking that
it looked like
I saw it somewhere, the texture was lighter than the original caramel corn because it was not caramel coated, and there was no caramel flavor or peanut flavor, so caramel corn The identity as is fading. That doesn't mean it's bad, but it's a junk that has a crispy and light texture, a taste reminiscent of fried chicken skin at a convenience store, and a spicy pepper stimulus.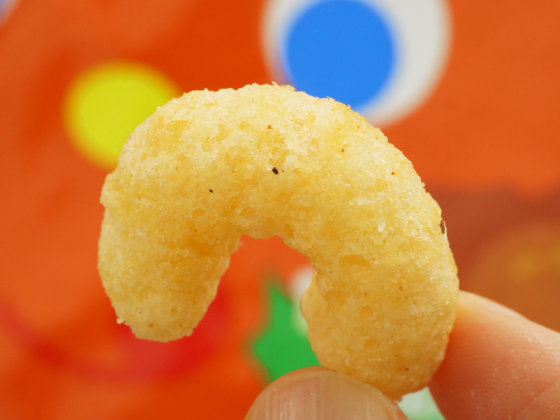 If you eat the original caramel corn, you can feel that it is different, but the two flavors, sweet and salty, seemed to continue to be eaten endlessly.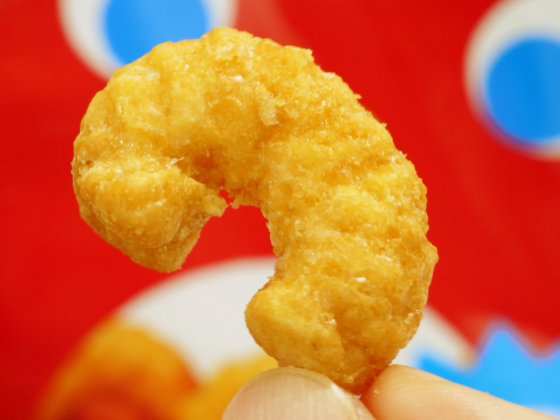 The Tsumame corn fried chicken flavor is 122 yen excluding tax.