Sachiko Kashiwaba's novel 'The House of the Lost Mayo' is made into an animated film by director Shinya Kawatsura & Reiko Yoshida of 'Non Non Biyori'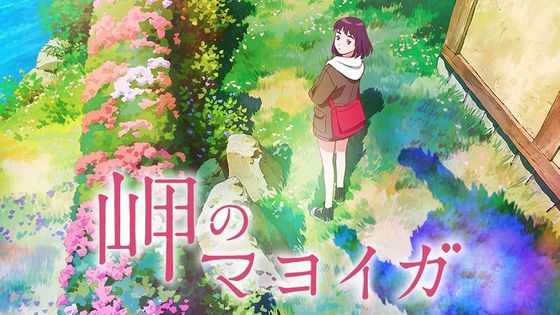 It was announced that Sachiko Kashiwaba
's novel '
The House of the Lost Mayo
', known for '
Mysterious Town Beyond the Fog
' and '
Mysterious Journey from the Basement
', will be made into an animated film in 2021. Production is '
JoJo's Bizarre Adventure
' and '
work cell
' and worked with
David Production
, directed by '
Non Non Biyori
', '
Sakurada reset
of the'
river Shinya
said, screenplay '
Violet Ever Garden
,' '
young wolf elementary school!
' It is a gorgeous staff called Mr.
Reiko Yoshida.
Movie 'Mayoiga of the Cape' Official Website | 2021 release decision
https://misakinomayoiga.com/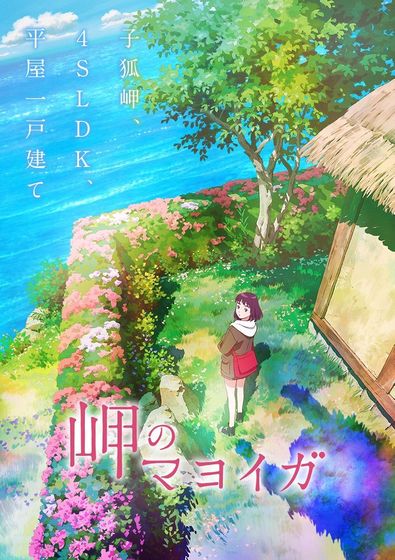 'The House of the Lost Mayo' is a novel published by Sachiko Kashiwaba in 2015 and won the
Noma Children's Literature Award in 2016.
The House of the Lost Mayo (The House of the Lost Literature) | Sachiko Kashiwaba, Yukiko Saito | Reading | Amazon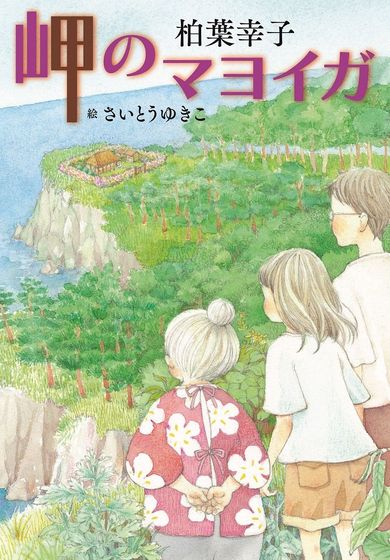 The outline of the original novel is as follows.
That day, Moeka, who lost her parents, got off at Kitazaki station to be taken away by her relatives, and Yurie to escape from her violent husband. It was the great earthquake and the huge tsunami that changed their destiny. The lives were saved, but the two were confused when asked about their identities at the evacuation site. It was an old woman named Kiwa Yamana who offered a helping hand. From that day, Yurie was called 'Yui' and Moeka was called 'Hiyori', and Kiwa and three women started a mysterious communal life.


A teaser PV has also been released along with the announcement of the animation movie. The teaser PV is narrated by Akiko Kuji (Fuji TV announcer) from Iwate prefecture.

Movie 'Cape Mayoiga' Teaser PV --YouTube


A landscape where the damage caused by the tsunami remains vivid.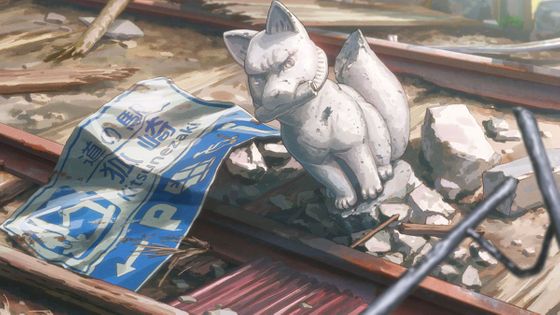 The 17-year-old girl who lost her place arrived ...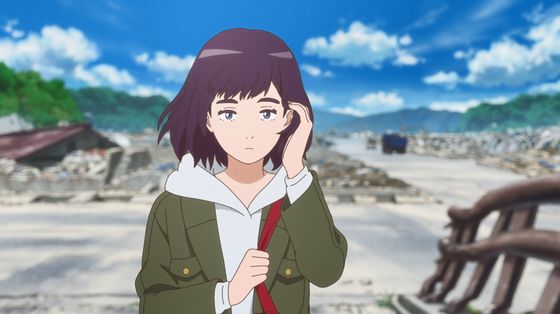 It was a mysterious house, 'Mayoiga'.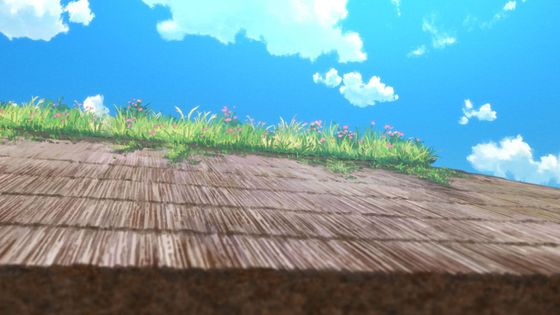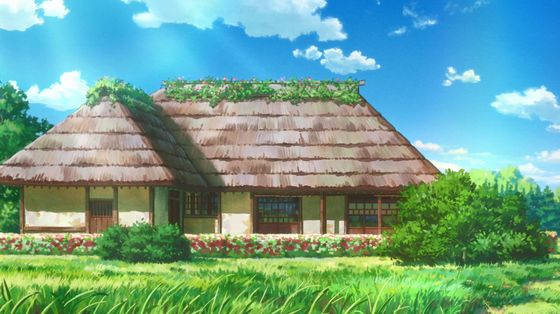 It seems that the story is about living a mysterious but warm communal life with people who have no blood.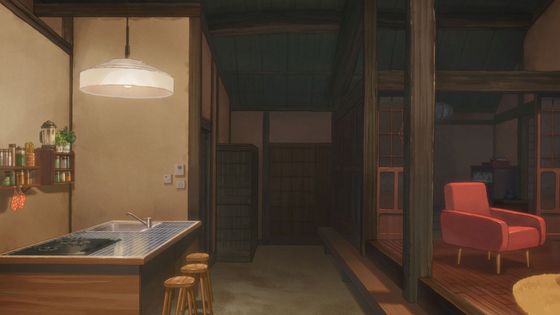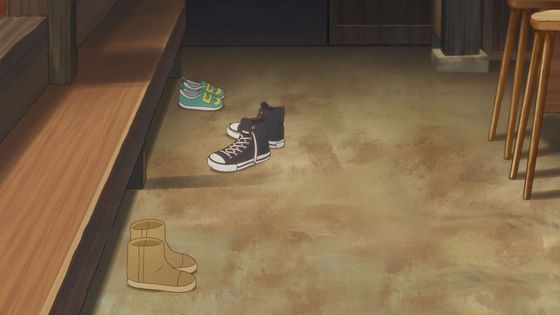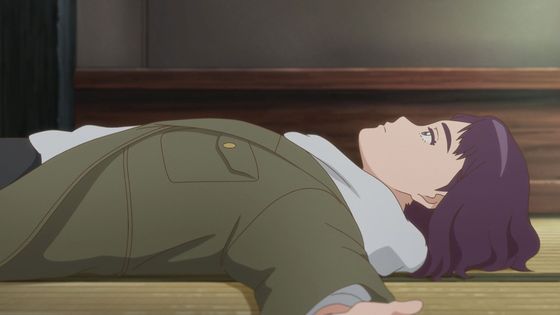 The combination of director Shinya Kawatsura and screenwriter Reiko Yoshida is the same as the 'Non Non Biyori' series, which depicts the daily lives of girls living freely in the countryside. Animation production is handled by david production of 'JoJo's Bizarre Adventure' and 'Cells at Work!'.

Comments from the original author and staff are as follows.

Original by Sachiko Kashiwaba:
Ten years have passed since the Great East Japan Earthquake.
I hope that all those affected by the disaster will soon forget about that horror, sadness, and pain.
I think it was a day when I told myself that I shouldn't forget.
Speaking of the disaster area, it was Sanriku, but in the last decade, there have been areas called disaster areas all over Japan, and now it is a corona wreck.
I want a bright feeling in my heart.
Mayoiga in Tohno Monogatari is a story about Mayoiga making people who get lost in the mountains happy.
Like the original Mayoiga, 'Cape Mayoiga' should make the people you meet happy.
My heart is filled with bright and happy feelings. I am confident that you will make such a wonderful animated movie, and I am grateful.
Please go to see Mayoiga in Kitazaki.

Director Shinya Kawatsura:
Delicious rice and the smile of the person next door.
Good scented tea and fun conversation.
A warm connection that is not tied to the word family.
'Cape Mayoiga' is a house where people who need that comfort meet.
It is a place where you can regain your independence by giving elasticity to your exhausted mind.
Be sure to enjoy the soft scenery and music at the theater and step into Mayoiga with them.

Screenplay Reiko Yoshida:
People may be alive, lost in the present, lost in the future, and left in the past.
I read the original and thought about that.
Although I'm at a loss, I want to start from here ... I hope to make it a home-like work that makes me want to come back here.

Teaser PV Narration Akiko Kuji (Fuji TV Announcer):
A large thatched-roof house in bright green.
For a girl who takes off her shoes in the dirt and lays down on a tatami mat
I repeated the appearance of myself from Iwate.
It's as if you can hear the scent of grass and the murmuring of the river.
Various legends blend into our lives,
A work set in the nature of Iwate that gently envelops us
I will be in charge of PV narration
I am very happy.

The animated movie 'Cape Mayoiga' will be released in 2021.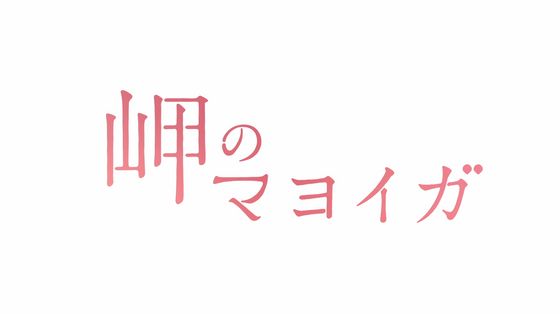 You can read past articles interviewed by director Shinya Kawatsura and screenwriter Reiko Yoshida below.

Interview with director Shinya Kawatsura of 'Sagrada Reset' who challenged the production to make the best use of the goodness of the original in 2 cools --GIGAZINE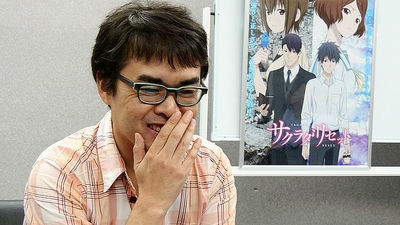 Interview with Takayuki Hamana and Reiko Yoshida, director of 'Magician Orphen Hagure Journey', how the original work over the 25th anniversary was animated --GIGAZINE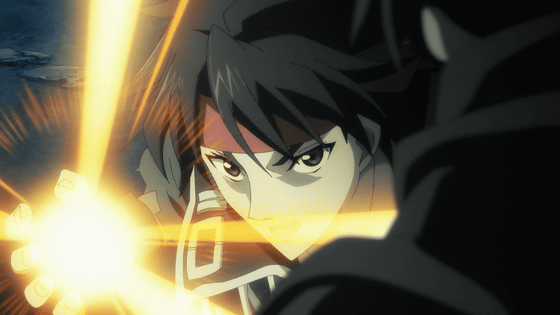 ◆ 'Cape Mayoiga' work information
Director: Shinya Kawatsura
Screenplay: Reiko Yoshida
Production: david production
© Sachiko Kashiwaba / Kodansha / 2021 'The House of the Lost Mayoiga' Production Committee