Internet Archive Launches Efforts to Display Warnings on Fake News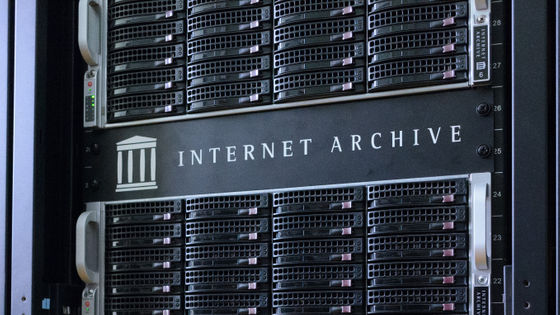 by
drosen7900
The non-profit organization '
Internet Archive
' based in San Francisco, California operates '
Wayback Machine
', a web page archive browsing service. This service allows you to browse sites that have been deleted or made private so that you can no longer see them, but some of the deleted sites have been deleted as fake news. So the Internet Archive has begun efforts to display warnings so that Wayback Machines do not help spread fake news.
Fact Checks and Context for Wayback Machine Pages --Internet Archive Blogs
https://blog.archive.org/2020/10/30/fact-checks-and-context-for-wayback-machine-pages/
Below is an example of a fact-checking initiative launched by the Internet Archive.
At
the top of
this page
discussing the new coronavirus infection (COVID-19), prominently in yellow, 'This page has been archived by
Medium.com
as violating the
COVID-19 content policy
. It's a page. In most cases, the page is archived automatically. Just because a page is posted on the Wayback Machine doesn't guarantee the accuracy of its content. ' I will.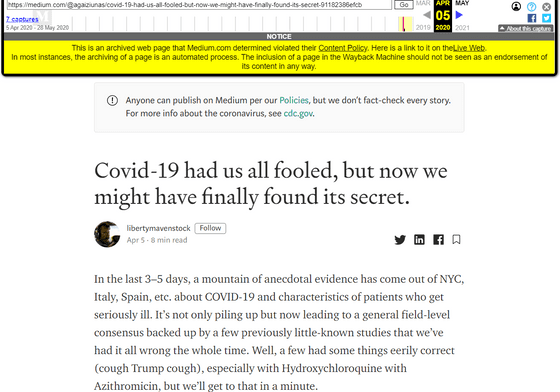 Another
page
says, 'This page is an archived page that was included in the report entitled'Secondary Infektion'.'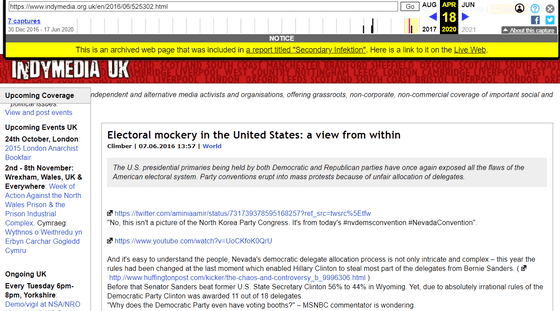 This is a display based on the fact that SNS analysis company Graphika has determined that it is part of a fake news campaign. The following page explains in detail what the 'Secondary Infektion' was like.


Russia's network that disinformation and divides the country on SNS is regarded as dangerous --GIGAZINE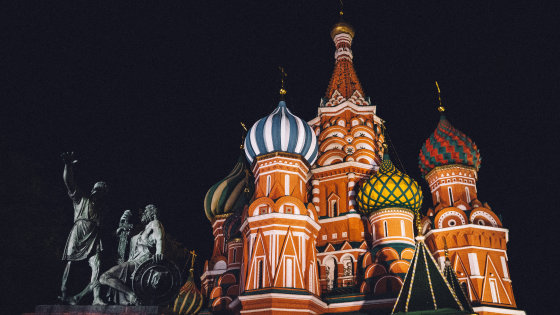 The Internet Archive is also working to check the accuracy of information. The following
page
is CNN's page reporting on the revision of the
Patient Protection and Affordable Care Act
, known as Obamacare. At the top of the page, it says, 'This page
has been fact-checked by
PolitiFact, a site that fact-checks political statements and statements
.
'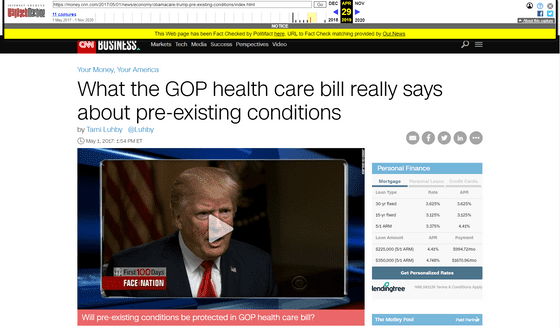 In addition to Graphika and PolitiFact, the Internet Archive includes multiple fact check sites such as ' FactCheck.org ', ' Check Your Fact ', ' Lead Stories ', and ' Stanford Internet Observatory ' to check the facts of pages stored on the Wayback Machine. It is said that it will cooperate with the news media.

'We strive to preserve digital history, but we recognize that providing access to misleading and misleading information is problematic,' the Internet Archive said in a statement. We hope that by providing convenient links to information in context, users will be able to better understand the page they are viewing on the Wayback Machine. '