Internet archive efforts to enable browsing of 130,000 references on Wikipedia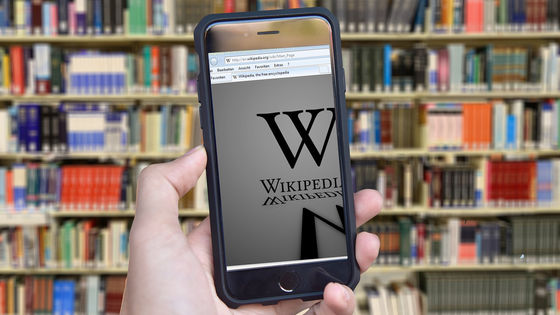 by
geralt
The
Internet archive
of a non-profit organization that provides an archive browsing service for multimedia materials such as websites, books, music, games, etc. is stored in the Internet archive with 130,000 references listed as sources in Wikipedia articles. We announced that we linked to 50,000 book data.
Weaving Books into the Web—Starting with Wikipedia | Internet Archive Blogs
https://blog.archive.org/2019/10/29/weaving-books-into-the-web-starting-with-wikipedia/
Internet Archive makes it easy to read books cited on Wikipedia
https://thenextweb.com/insider/2019/10/31/internet-archive-wikipedia-digital-books/
Wikipedia, which can be accessed free of charge from the Internet when there is something you want to investigate, is very useful. However, since Wikipedia is edited by an unspecified number of people, the contents written in Wikipedia are not always accurate.
In Wikipedia, it is possible to indicate the source of the written content at the end of the article as shown in the following image. Users can check the bibliography and citation websites in the source, but if the book is already out of print or the website has already disappeared, browsing will be impossible . For this reason, it has become difficult for users to check the reliability of Wikipedia.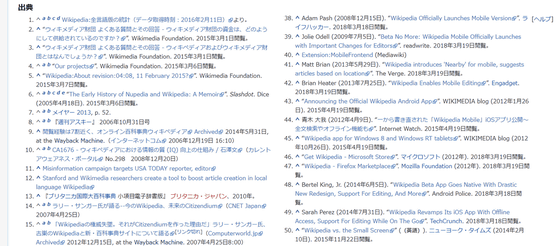 Internet Archive provides a digital library service for e-books. This digital library stores scan data of books provided by users, and anyone who finds a book source from a Wikipedia page can view a preview of the content.

For example, in
Martin Luther King Jr.
's
English Wikipedia article
, Adam
Fairclaw
's "
To Redeem the Soul of America
" book, page 299, is the source. Click on the link in the source ...



299 pages of To Redeem the Soul of America stored in the Internet Archive digital library were displayed as a preview. However, only 2 to 3 pages including the corresponding page are displayed, and it is necessary to perform paid loan procedure to read all the contents of the book.



For websites that are listed in the source but cannot be connected due to broken links, the Internet Archive has been making efforts to maintain verifiability by replacing links.

The objectivity of Wikipedia is secured by an Internet archive that repairs millions of broken URLs-GIGAZINE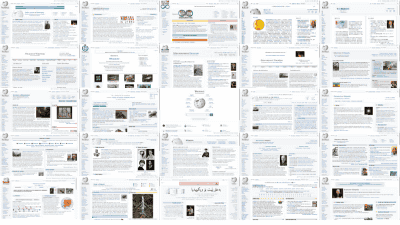 Brewster Kahle, a librarian at the Internet Archive Digital Library, about the linkage between the Internet archive and Wikipedia, said, "The content written in the book for centuries is important for providing information to the generation that performs digital learning. We want to start with the collaboration with Wikpedia, an effort to link the book with the reader by weaving the book into the structure of the web itself. '