A woman who pretends to be a public prosecutor and withdraws criminal charges against her is charged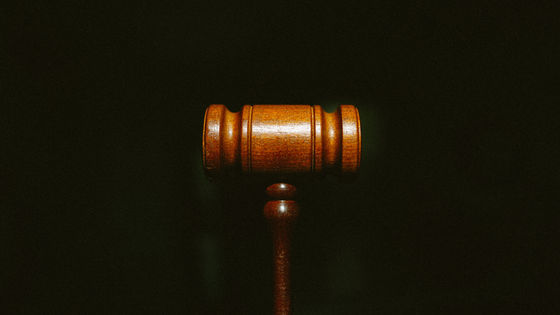 It has been revealed that a woman in the United States had filed a fake document in court to disguise herself as a prosecutor and withdraw 'criminal accusations of drug possession and stalking.'

Lisa Landon Impersonated Prosecutor to Drop Criminal Case: Officials | Law & Crime

https://lawandcrime.com/high-profile/new-hampshire-woman-impersonated-prosecutor-in-failed-attempt-to-drop-criminal-case-against-her-officials-say/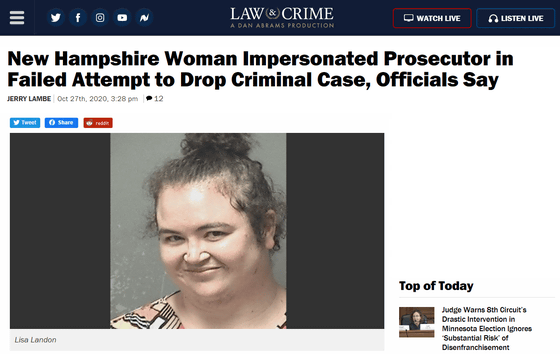 Woman accused of impersonating prosecutor, dropping criminal charges against herself | Courts | unionleader.com
https://www.unionleader.com/news/courts/woman-accused-of-impersonating-prosecutor-dropping-criminal-charges-against-herself/article_1fdb1551-147d-53dd-ad45-6680bfc556fa.html
33-year-old Lisa Landon, who lives on Railroad Street in Littleton, New Hampshire, has been charged with one spoofing charge and six physical evidence forgery charges. According to a complaint filed in a grand jury in Hillsborough County, Florida, Landon filed fake documents in court in November and December 2019 regarding three different proceedings.
The counterfeit document is believed to have been submitted to the court using the New Hampshire electronic court system.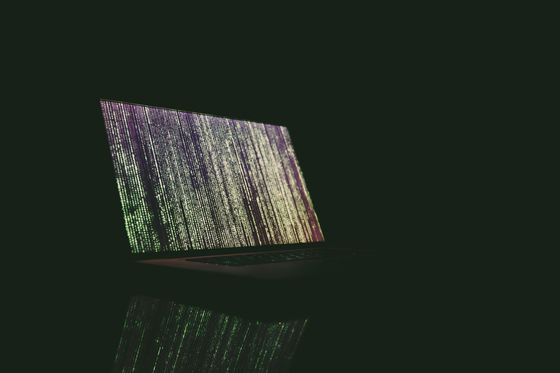 Landon impersonated Patrice Cassian, an assistant prosecutor in Hillsborough County, and submitted a document stating that he would 'withdraw the charges.' The situation became clear around November 2019. When a Hillsborough County prosecutor contacted a forensic inspector to determine Mr. Landon's accountability, the forensic inspector found that a document was uploaded to the electronic court system stating that he would 'withdraw the complaint.' Since he found it, he was skeptical about whether it was necessary to continue the examination to determine his responsibility. In other words, Mr. Landon's strategy worked until the forensic inspector questioned the submitted document.

However, when the forensic inspector asked the prosecutor in charge, 'Do I need to continue to examine the accusations in dispute?', It becomes clear that this document was submitted fraudulently. According to the indictment, Mr. Landon pretended to be a judge in the higher court, Jillian Abramson, and ordered to suspend the guardianship procedure involving children and relatives, perhaps because he was dominated by the forgery of the document. It has also been revealed that it was submitted, and the case has also been charged.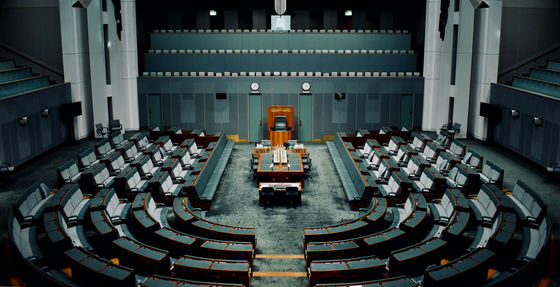 Landon was criminally charged with past stalking and possession of the illegal drug methamphetamine .


in Note, Posted by logu_ii