Anyone can easily become a VTuber with a microphone and 4 images for free 'Anyone VTuber' review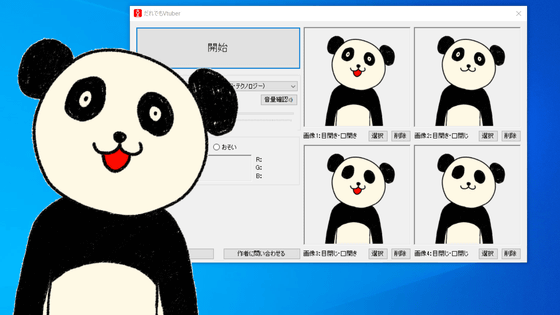 Virtual YouTuber
(VTuber) , which
allows
you to talk and play live games while reflecting body movements and facial expressions in 2D illustrations and 3DCG avatars, has become popular content not only in Japan but also overseas such as the United States, South Korea, and Indonesia. I will. Normally, complex avatars of data and equipment to begin the VTuber, high-performance PC, but is required,
bran black
if you use the
'Anyone VTuber'
that created's, to become anyone to easily VTuber the basic free Is possible.
'Anyone Vtuber' has been released on BOOTH!
Free version ↓ https://t.co/65q5haMqeo
Paid version ↓ https://t.co/f2YA4cHWiP https://t.co/WZrnAkgJ8h

— Kuroinu (@ 96ENU) October 11, 2020


Everyone has a free version and a paid version of VTuber, and the free version can be downloaded from the following distribution site. However, you need a Pixiv account to download.

Anyone Vtuber (Free Version) --Falhong-cha --BOOTH
https://96enu.booth.pm/items/2362820

Anyone can download the free version of VTuber as a ZIP file and save it locally by clicking 'Download for free' on the distribution site. The file size is 703KB.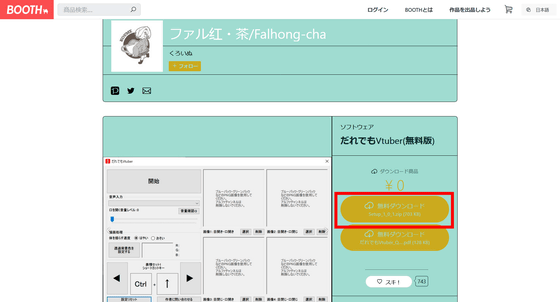 Unzip the downloaded 'Setup_1_0_1.zip' with
Explzh
or the standard Windows decompression function, and start setup.exe in the folder.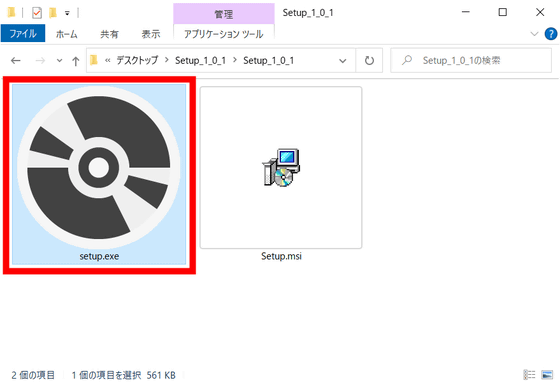 The setup wizard will be launched. Click 'Next'.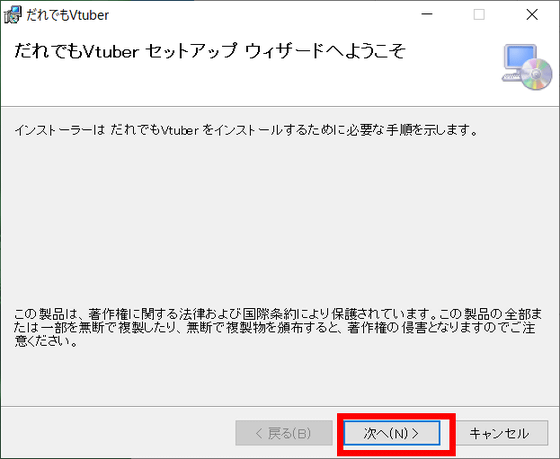 The installation destination is displayed. Click 'Next'.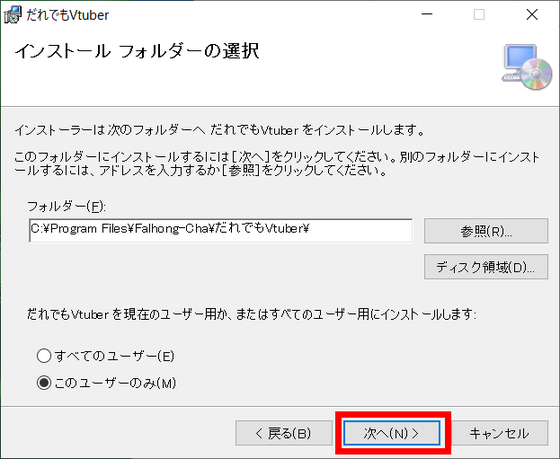 A confirmation of the installation will be displayed, and click 'Next' to start the installation.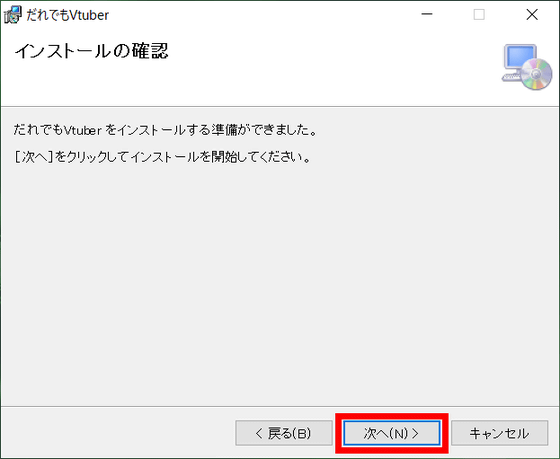 Click 'Close' when the installation is complete.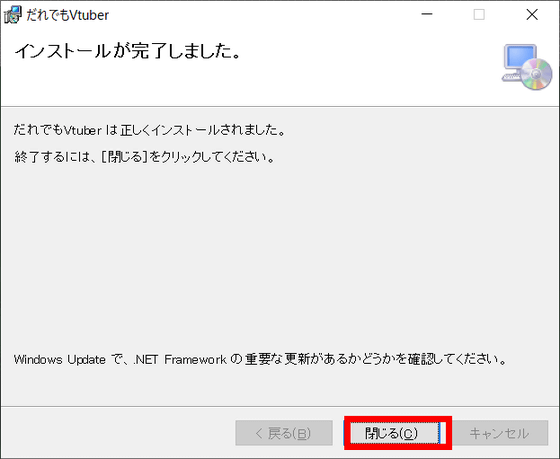 A shortcut will be generated on the desktop, so start it.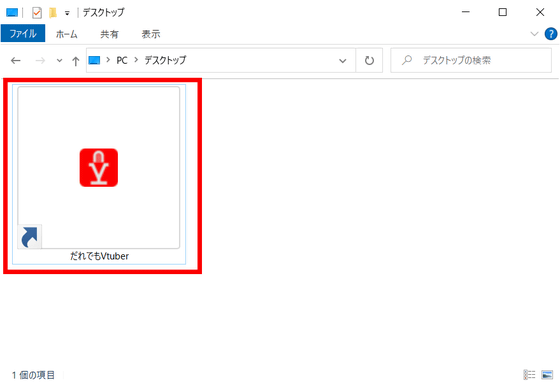 When anyone starts VTuber, it looks like this.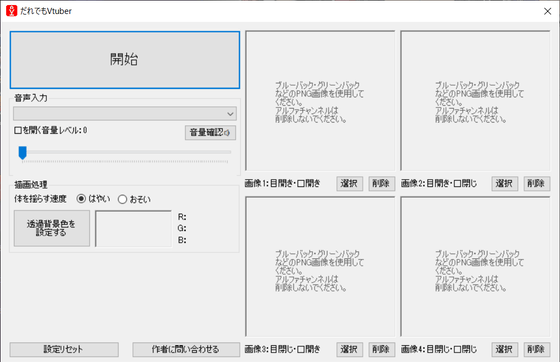 VTuber is a mechanism for anyone to create a moving avatar from four images according to the sound of the microphone. First, select a voice input device from 'Voice input'. Click 'Check Volume', adjust the slider according to the volume of your voice, and click 'Enter'. Move the slider to the right to increase the volume required for the avatar to open its mouth.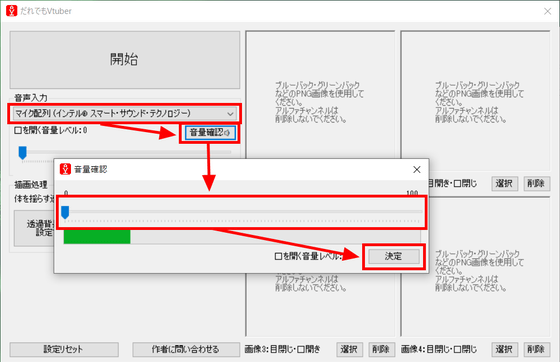 Four images are required: 'Open eyes and open mouth' 'Open eyes and close mouth' 'Close eyes and open mouth' 'Close eyes and close mouth' 4 types of 'things'. Since it will be an animation, the image should be the same except for the eyes and mouth, and the background should be transparent.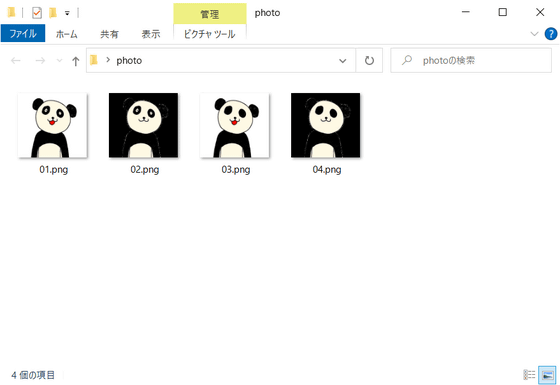 Anyone can press the 'Select' button on VTuber and register the corresponding image.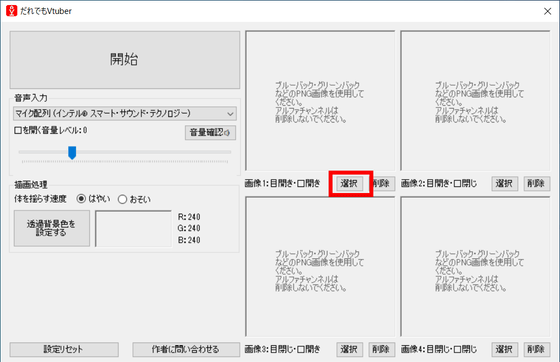 When you register, it looks like this. Now you're ready to go, just click Start.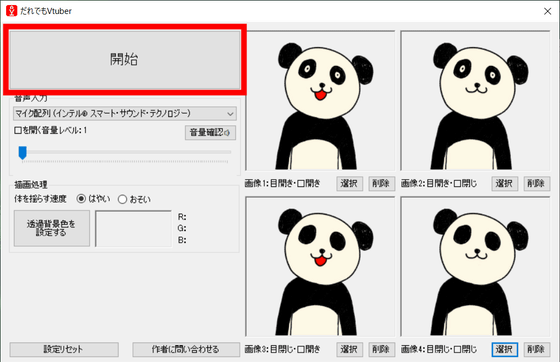 Click Start and the animation will appear on your desktop.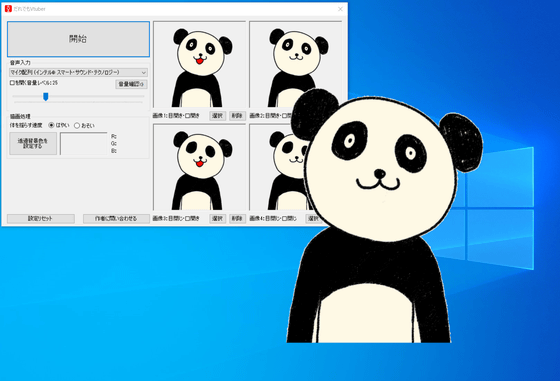 In the following movie, you can see how the mouth opens and closes according to the voice actually spoken by the animation and blinks automatically. In addition, it automatically swings up, down, left, and right, so it looks like the virtual avatar is talking properly, even though it is made up of only four images.

When you move the material loaded by 'Anyone VTuber', it looks like this-YouTube


In addition, the paid version of 300 yen including tax increases the number of registered material sets to 4 types, and also has a function to adjust the body shaking motion and a lightweight mode with a low frame rate. The paid version can be purchased from the following site.

Anyone Vtuber (Paid Version) --Falhong-cha --BOOTH
https://96enu.booth.pm/items/2442326