Facebook announces rejection of ads claiming 'anti-vaccine'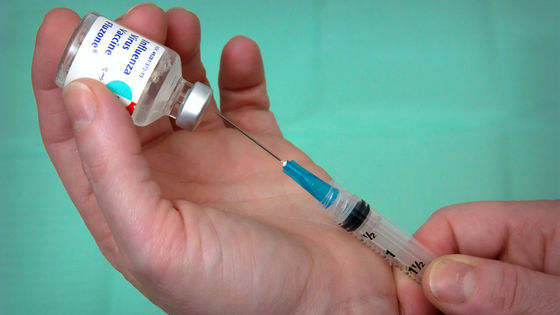 Facebook has announced that it will support its vaccination efforts. As part of this move, it has announced that it will globally reject 'anti-vaccine' ads that discourage vaccination.

Supporting Public Health Experts' Vaccine Efforts --About Facebook

https://about.fb.com/news/2020/10/supporting-public-health-experts-vaccine-efforts/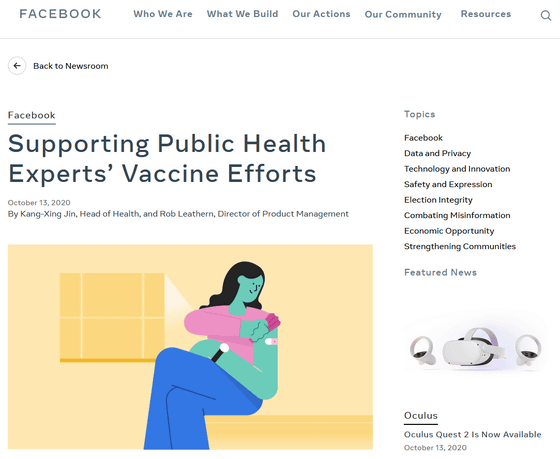 There is no vaccine against the new coronavirus infection that has been prevalent worldwide since early 2020, but there are many things you can do, such as vaccination against seasonal influenza, to help people live a healthy and safe life. Facebook has announced that it will support this vaccination effort.

First of all, Facebook will carry out a campaign to provide information on vaccines. Originally, when it comes to influenza vaccines, health officials have called on people to get the vaccine every year, but in 2020, in particular, to minimize the risk of co-infection with influenza and the new coronavirus infection. important. Information provision will start in the United States and will be expanded to other countries within a few weeks.

It also reveals that it will globally reject ads that discourage vaccination. Already, ads containing hoaxes that have been confirmed by the world's major health agencies such as the World Health Organization (WHO) and the Centers for Disease Control and Prevention have been rejected, but in addition to this, they clearly discourage vaccination. Such advertisements will also be included in the rejection target. This measure will be applied in the next few days.

WHO's Alexandra Kuzmanovich commented that he welcomed Facebook's efforts.