A problem that 'black face is not recognized' occurs in face recognition of remote bar examination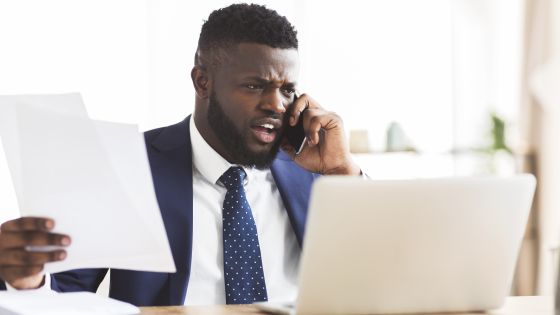 Considering the effects of the new coronavirus, the American bar examination is conducted remotely through a personal computer. In order to take the test, the examinee needs to authenticate the individual with the face recognition system, but there is a problem that 'the black face is not authenticated and the test cannot be taken', and some of the tests are taken. There are voices of anxiety and anger from those.

ExamSoft's remote bar exam sparks privacy and facial recognition concerns | VentureBeat

https://venturebeat.com/2020/09/29/examsofts-remote-bar-exam-sparks-privacy-and-facial-recognition-concerns/
Below is a tweet from Alivardi Khan, who took a remote New York bar exam. Hahn said, 'Support says,'Sit in front of proper lighting, such as a lamp,' and you're having trouble completing a mock exam for the New York State Bar Exam. Facial recognition systems are racist. I'm using 'appropriate lighting', right? ', Expressing anger.
Ok @ExamSoft support told me to "sit directly in front of a lighting source such as a lamp." I'm receiving the same issue preventing me from completing the NY UBE mock exam. Facial recognition technology is racist. @ DiplomaPriv4All do y' all think I have "adequate lighting"? Pic.twitter.com/7tFdwfpyHB

— Alivardi Khan (@uhreeb) September 11, 2020


Kiana Katon, a black man who is planning to take the bar exam in California, also suffers from the problem of 'not only passing the bar exam, but also addressing the challenges of facial recognition systems,' like Hahn. It has been. Mr. Katong said that he may have to keep shining light on his face throughout the two-day test schedule in order to recognize his face in the remote bar examination.

'The fact that you have to keep the light on your face can cause headaches for some people. For people who are sensitive to light or who are prone to migraines, it affects the performance of the exam. I'm really worried about that, 'said Katong, anxious about the exam.

The remote bar exams conducted in 20 states in the United States are managed by a company called ExamSoft . Participants are required to submit biometric data for the iris and face in order to take the test. 'For the bar exam, which involves more than 30,000 law school graduates, remote exams are the biggest attempt in American history. We plan to use ExamSoft in all jurisdictions that manage remote exams,' said the US Bar Exam. A spokeswoman for the Examination Board (NCBE) told tech media Venture Beat.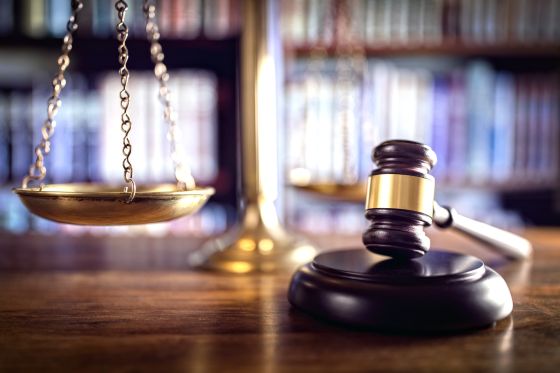 A spokeswoman for ExamSoft told VentureBeat, 'The facial recognition system doesn't interrupt the exam while you're taking the bar exam.' However, ExamSoft didn't mention that facial recognition systems don't even recognize black faces like Hahn and Katong in the first place, nor did they reveal the name of the company that developed the facial recognition system they use. did.

'ExamSoft still has some concerns,' VentureBeat points out. On July 28, 2020, a remote bar examination in Michigan managed by ExamSoft was under
DDoS attack
, and details of the attack and damage are under investigation at the time of writing the article. Therefore, there are concerns about security as well as the accuracy of the face recognition system.
Under the guidance of NCBE, ExamSoft will continue to support remote bar exams after October 2020. Greg Sarab, co-founder of ExamSoft and retired from the company at the time of writing, said in an
interview
with the American Bar Association (ABA), 'Prove from inconsistent performance in practice and field exams. We feel that it is dangerous to conduct remote testing at this time, as it is done, 'he said, and the risks associated with testing via an internet connection and companies like ExamSoft testing technologies such as facial recognition. I'm concerned that I haven't had enough time to do it.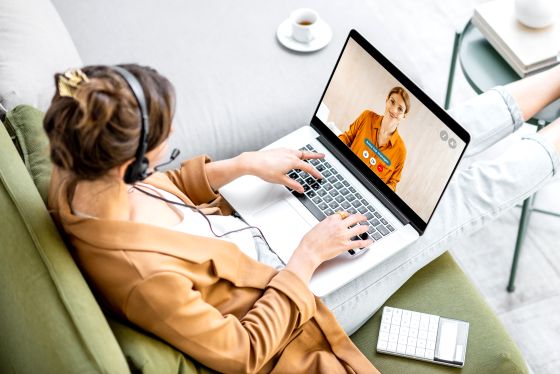 In addition, the Electronic Frontier Foundation's (EFF) letter to the California Supreme Court in September 2020 expressed concern that the system used in the exam would cause unfairness in the bar examination. In addition, the EFF has expressed concern about ExamSoft's violation of the California Consumer Privacy Act (CCPA) and warned that 'the data collected by ExamSoft is attracting hackers.'

To mitigate the risk, California requires ExamSoft to remove all biometric data related to the bar exam. It's unclear at the time of writing when the biometric data that ExamSoft collected during the bar exam will be deleted, but VentureBeat estimates that it could be at least 60 months after the test was conducted.

A spokeswoman for ExamSoft said the company's nearly 22-year history has built trust with thousands of customers, saying that remote bar exams are risky. We cannot tell you how you feel about the quality and stability of our software and products. '


in Note, Posted by darkhorse_log