General Motors Announces New System for Wireless & Remote Management of Electric Vehicle Batteries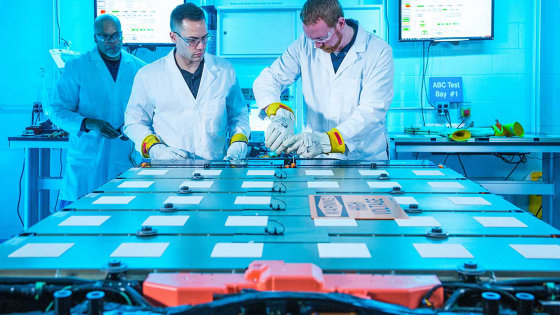 The battery life of a smartphone is important when choosing a device, but the long battery life is also very important for an electric vehicle that has a much longer life than a smartphone. To extend battery life,
General Motors
announced on September 9, 2020 that it will be the first automaker to adopt a 'wireless battery management system' developed with
Analog Devices
, a manufacturer of semiconductor devices.
Exclusive: GM Can Manage an EV's Batteries Wirelessly—and Remotely --IEEE Spectrum
https://spectrum.ieee.org/cars-that-think/energy/batteries-storage/ieee-spectrum-exclusive-gm-can-manage-an-evs-batteries-wirelesslyand-remotely
The electric vehicle that adopted the new system will be equipped with the battery 'Ultium 2.0' for electric vehicles by 'Ultium Cells LLC', a joint venture between General Motors and LG Chem.
The current battery module has a wire inside the battery pack, but the new system integrates an RF antenna into the board and works like Bluetooth using the 2.4GHz band, but with lower power. The slave module of the battery reports data such as the measured value of the tank voltage to the master module, and the master module communicates with the cloud of General Motors.


In the new system, the wires in the battery pack have been reduced by up to 90%, reducing the weight of the vehicle and increasing the overall capacity by securing space. In addition, the system optimizes the power supply balance of each battery cell group, the software can be reprogrammed wirelessly, and all communications in the system are end-to-end encrypted as a hacking prevention measure. In addition, General Motors lead engineer Fiona Meyer-Teruel said, 'Even if battery performance drops to 70%, it can easily be rescaled to the second lifetime.' I will.

At the time of writing, the Ultium Cells LLC factory is under construction and will be capable of producing 30 gigawatts of batteries per hour when completed. The first GM Ultium model is believed to be the
GMC Hummer
electric vehicle model to be launched in 2021, after which Cadillac's first electric vehicle crossover SUV,
Lyric,
is expected to adopt the new system.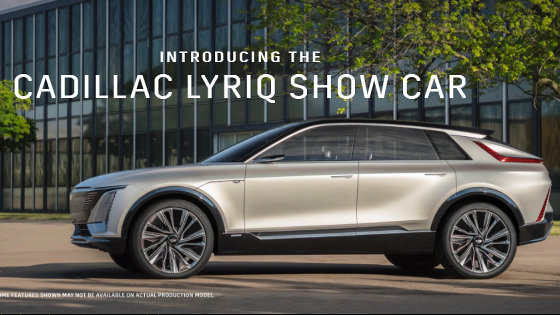 Tim Grewe, director of international electricity at General Motors, expects consumers' expectations for battery life to grow four to five times higher than current models, and companies need to respond. .. The new system stores the metadata of each cell, performs extensive monitoring through wireless communication, and sends various data such as driving weather and usage status to the cloud side in real time to 'long-life battery'. It will be useful for development.

in Ride, Posted by darkhorse_log