I tried to make ``Kokumaro butter chicken curry'' which is creamy and rich butter chicken curry completed in only 15 minutes just with chicken, onion and milk


Although there is a
butter chicken curry
that uses '
Kumaro curry
' in the recipe posted on the official website of House Foods, '
Kokumaro butter chicken curry [sweet]
' will appear as curry roux on September 7, 2020 (Monday). To do. I got Ruu a little earlier, so I tried to make what kind of curry it was.
Popular butter chicken curry for eating out is a home-style taste! New curry roux finished with milk House 'Kokumaro Butter Chicken Curry' [Sweet] Released nationwide from September 7 | News Releases | Company Information | House Foods
https://housefoods.jp/company/news/news1001002683.html
The 'Kokumaro Butter Chicken Curry [Sweet]' package looks like this. Spicy rank is 5 out of 2, slightly sweeter.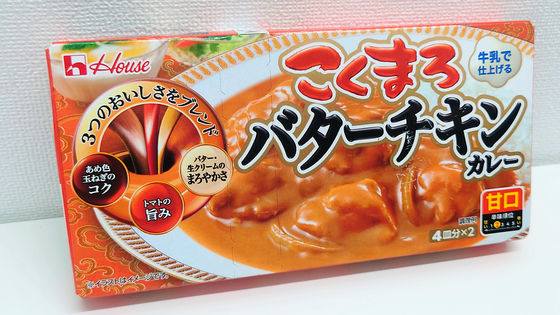 The ingredients required are 4 dishes, 1/2 box of roux, 300g chicken leg, 1/2 piece in onion (100g), 1 tablespoon salad oil, 250ml water, 150ml milk.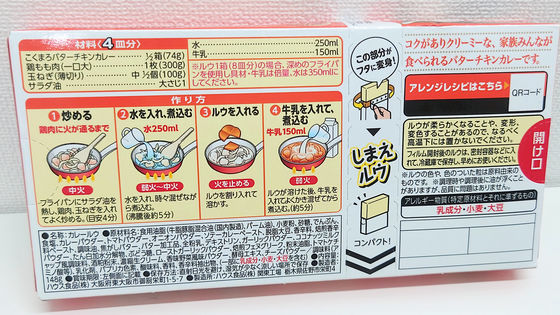 The container of the roux can be divided at the center, so you don't have to use it all at once.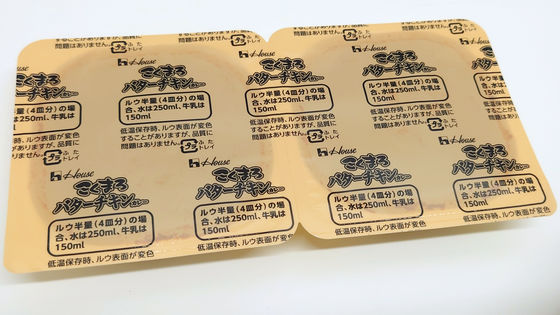 Chicken thigh meat and onions.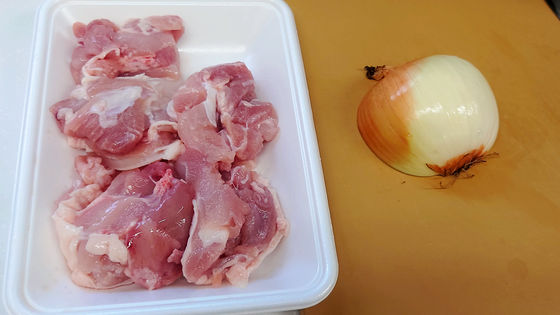 First, add oil to the frying pan.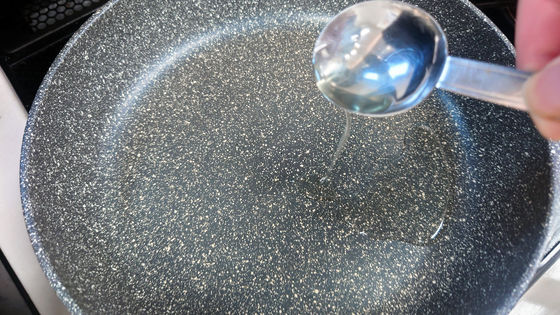 Fry chicken thighs and onions for about 4 minutes.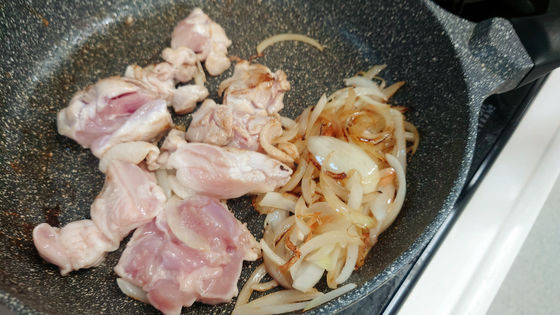 Then add 250 ml of water.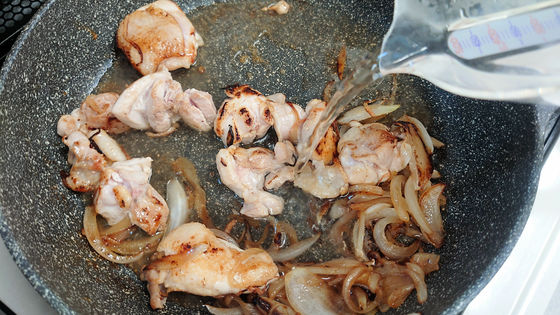 Stew for 5 minutes.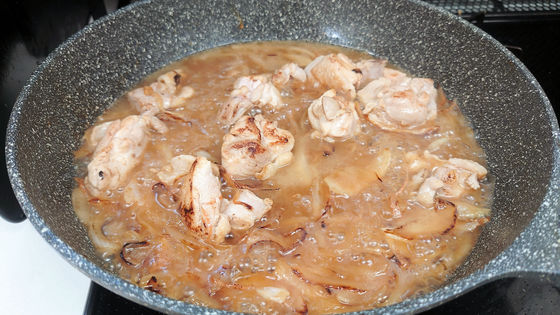 Prepare roux here.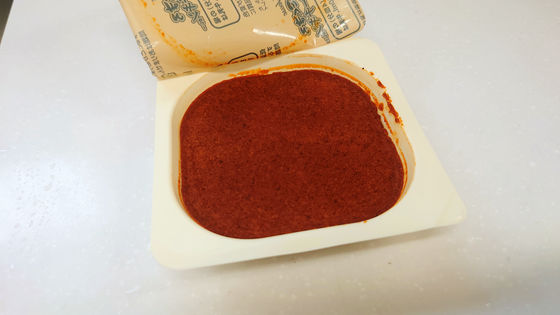 Turn off the heat and cut in the roux.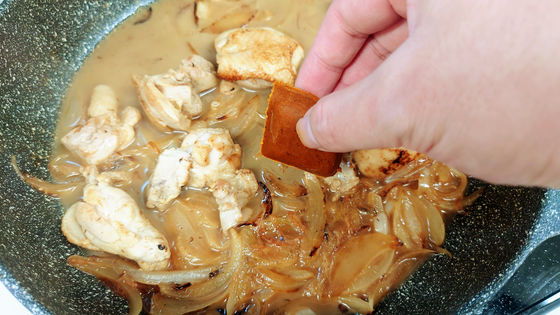 It looks like this when melted firmly.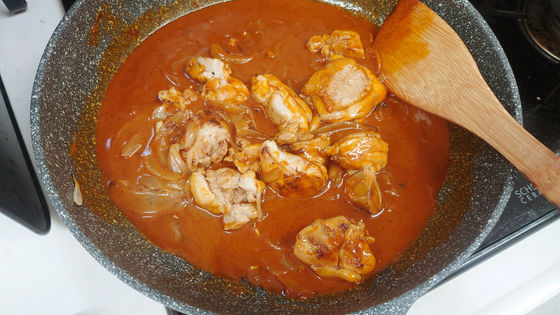 Here is the point to add milk. The amount is 150 ml.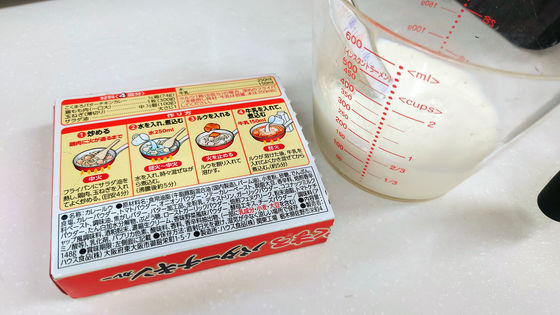 Daddy.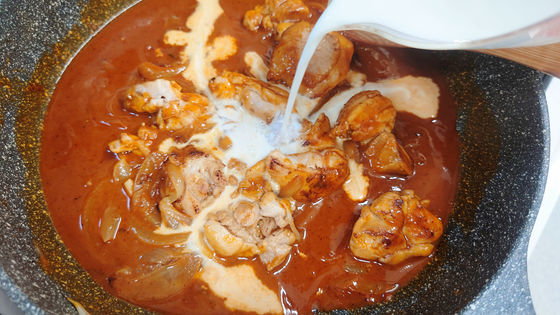 After adding milk, stir well and simmer for about 5 minutes. With this, the taste of butter chicken curry was suddenly increased.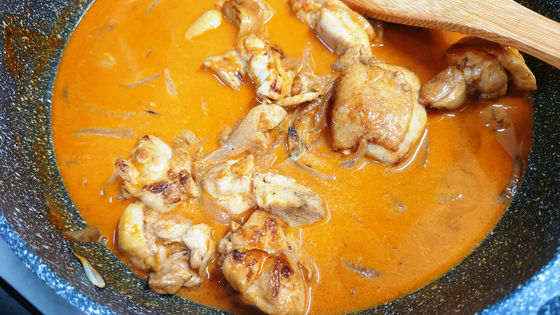 Almost complete.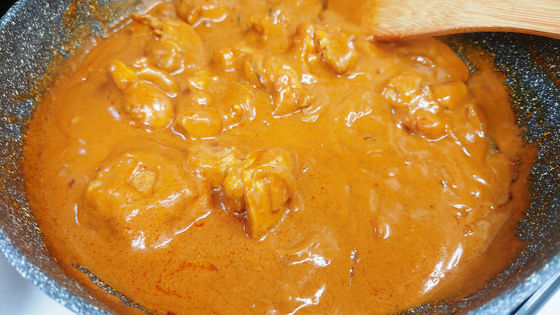 It looks like this when arranged. The water content is rather low and it is thick.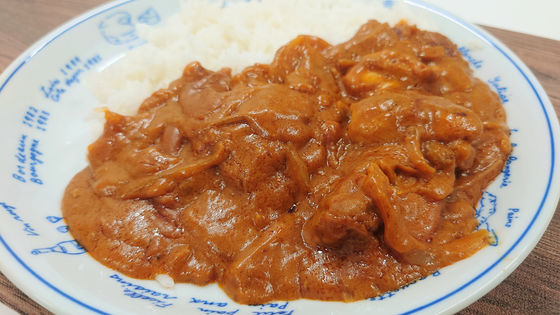 Sometimes it's sweet, so even if you eat it, your tongue isn't stimulated. The roux, which has plenty of meat and onion flavors melted in, is rich, heavy, and creamy, and serves rice. The fact that you can make kore in just 15 minutes with ingredients and milk without preparing butter etc. A dry-loving editorial staff member who said 'It's not curry unless it's spicy' was happy with 'This is ant.' However, maybe because the water had gone out, it was supposed to be 4 dishes, but when I tried serving it, it was less than 2 dishes, so if you make it, it may be better to make one box at a stretch.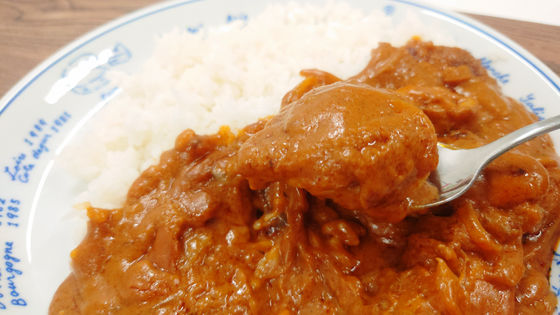 'Kokumaro Butter Chicken Curry' [Sweet] will be released on Monday, September 7, 2020, and the price is open price.