Facebook account required to log in Oculus device, support for old Oculus account until January 2023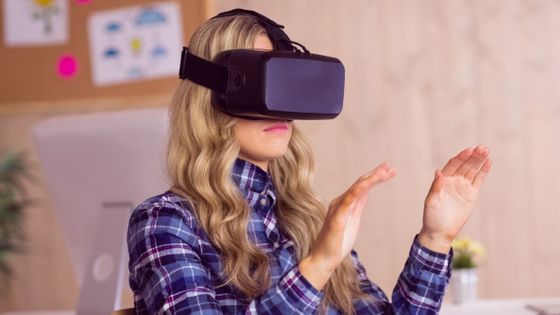 Oculus
, which handles the hardware and software for VR headsets,
was acquired
by
Facebook
in
2014 and has
since become a part of Facebook. In a blog post on August 18, 2020, Oculus announced, 'When logging in to an Oculus device after October 2020, you will need to log in with your Facebook account instead of your traditional Oculus account.'
A Single Way to Log Into Oculus and Unlock Social Features | Oculus
https://www.oculus.com/blog/a-single-way-to-log-into-oculus-and-unlock-social-features/
You'll need a Facebook account to use future Oculus headsets-The Verge
https://www.theverge.com/2020/8/18/21372435/oculus-facebook-login-change-separate-account-support-end-quest-october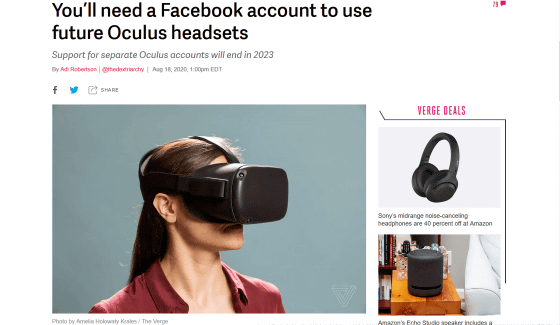 Oculus announced on the official blog, 'Users who use Oculus devices for the first time after October 2020 will need a Facebook account to log in.' Also, existing users who have an Oculus account that has been used for login so far can choose the option to integrate the Oculus account with the Facebook account.

If you do not integrate your Oculus account with your Facebook account, you can log in using your Oculus account for about two years, but as of January 1, 2023, Oculus account support will be terminated. If you didn't integrate your Oculus account with your Facebook account as of January 1, 2023, you can still use your purchased content with your Oculus device, but you'll still need your Facebook account for full functionality. Is necessary. If you do not change from Oculus account to Facebook account, it seems that some games and applications may be unavailable.

The change in the login system is said to be applied to all Oculus devices released in the future
, and it is expected that the new Oculus Quest scheduled to be released in the fall of 2020 will
also be required to log in with a Facebook account. .. It should be noted that developers can continue to use a developer account independent of their Facebook account, and the enterprise platform '
Oculus for Business
' will also maintain a separate login process.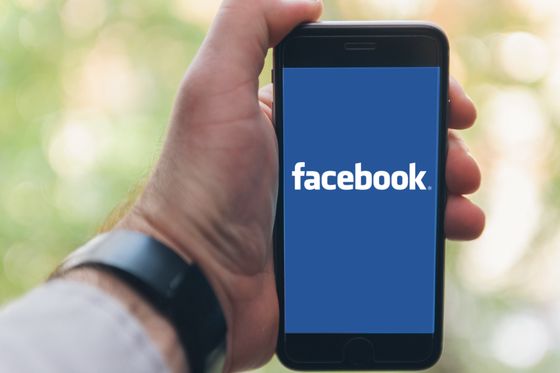 by ThoroughlyReviewed

Using a Facebook account to log in to Oculus devices makes it easier to find friends and play with them in VR, and integrate Facebook's planned VR world `` Facebook Horizon '' features into Oculus devices Explains Facebook. Also, even if you log in to the Oculus device with your Facebook account, it is possible to maintain the profile created for interaction in VR, so that you can change the setting so that friends connected through Oculus can not find your Facebook account It can be done.

Facebook claims that users can use Facebook accounts to log in to Oculus devices to help protect the community and provide integrity tools. By using Facebook's community standards and additional policies that focus on VR, it is possible to understand the problem behavior on the VR platform and make the entire platform including Facebook a more comfortable environment.

The new changes will make it more clear that Oculus' services will be managed and delivered by Facebook. Facebook uses information related to the use of VR and other Facebook products to improve the user experience and use user data to display targeted ads.

In addition, as of 2016, it was pointed out that `` Oculus Rift arbitrarily sends user information to Facebook'' , and in 2019 Oculus changed the privacy policy, ``Facebook account and Oculus account Oculus data will be used for advertisements when linked together.'

Facebook's Oculus VR changes privacy policy to ``use VR device data for advertisement''-GIGAZINE